Brics Summit: India must note Russia is still its most important strategic partner
India needs Russia as much as it needs the United States. Modi-Putin summit on Saturday will reflect this reality.
Russian President Vladimir Putin is commencing his four-day visit to India on Friday (14-17 October). His visit assumes significance since serious doubts have clouded, of late, on the nature of Indo-Russian relations, particularly in the wake of growing ties between Moscow and Islamabad.
Putin's visit is two-pronged. He is attending the 8th Brics summit that is being held in Goa, from 15 to 16 October. But earlier on Saturday, at Goa, Putin will meet Prime Minister Narendra Modi in what is going to be the 17th India-Russia Annual Summit. Annual India-Russia summits are held alternatively in India and Russia, thanks to the declaration of "the India Russia Strategic Partnership", signed in October 2000. It was the brainchild of none other than Putin, who sincerely tried to restore the traditional warmth and vibrancy to the bilateral relationship that was lost during Boris Yeltsin's presidency after the disintegration of the Soviet Union.
Of course, it is unusual that the India-Russia annual summit, an important bilateral feature, is being formally held on the sidelines of an international summit. But then, we have witnessed some other unusual developments on the Indo-Russian front. The other day, India's Ambassador to Russia Pankaj Saran had publicly aired his concerns over the adverse impact on the bilateral relations if Moscow continued to expand military relations with Islamabad. "We have conveyed our views to the Russian side that military cooperation with Pakistan, which is a state that sponsors and practices terrorism as a matter of state policy, is a wrong approach. It will only create further problems," Saran told Ria Novosti, the Russian official news agency.
And it was another unusual event when Russia and Pakistan held their "first-ever" joint military exercises from 24 September to 10 October, in Pakistan's Khyber-Pakhtunkhwa province. It was code-named "Druzhba-2016" (Friendship-2016). The Russian military contingent consisted of more than 70 servicemen of the 34th mountain motorised rifle brigade of its "Southern Military District". Pakistan has gone to the town in projecting the military exercise as a "historic development". Pakistani premier Nawaz Sharif's special envoy on Kashmir Mushahid Hussain Syed has boasted at the Atlantic Council, one of the top American think-tanks, that as the United States was no longer a global power, Pakistan would be closer to China and Russia. "There has been slow and steady building of relationship between Moscow and Islamabad," he said, referring to the joint military exercise between Pakistan and Russia, and then adding "the Russian government has for the first time agreed to sell arms to Pakistan."
However, now is the time for a reality check. The "first-ever" description, used by Russian and Pakistani officials regarding these military exercises, is not correct in the strict sense of the term. Russia and Pakistan had already conducted two naval exercises — "Arabian Monsoon – 2014" and "Arabian Monsoon – 2015." Though unlike "Druzhba-2016" (a proper military exercise), these two exercises focused on combating crime groups and blocking drug traffic, the fact remains that the navies of the two countries were involved. Secondly, notwithstanding all talks about Russia-Pakistan defence cooperation, there have not been major arms purchases as yet by Pakistan from Russia; the two have only "finished talks" on four transport helicopters that Russia will sell to Pakistan.
Thirdly, and this is the most important, when Russia was conducting joint military exercise with Pakistan, it was also carrying out a far more sophisticated joint military exercise with India. Called "INDRA-2016", this exercise took place in the Ussiriysk district in Vladivostok from 23 September to 2 October. Over 500 servicemen, 50 units of equipment, a group of UAVs, and assault and army aviation took part in the drills. 250 soldiers of the Kumaon Regiment represented the Indian contingent. The Russian Armed Forces were represented by 250 soldiers from the 59th Motorised Infantry Brigade. Main focus of this joint exercise was on counter-terrorism operations in semi-mountainous and jungle terrains.
If this is the reality, then how does one explain the Russian policy at present towards Pakistan? Going by the Russian officials, there are two reasons behind Moscow's behaviour. First, and here I am quoting Russia's Ambassador to India, Alexander Kadakin, Russia's military cooperation with Pakistan will teach the "Pakistani army not to use itself for terror attacks against India." This will also help to fight "terrorism and drug traffic coming from Afghanistan" (as Anatoly Antonov, Russia's Deputy Minister of Defence, had said in 2015). That the joint military exercise was not against India has been stressed by the Russians. They say that because of India's sensitivities, Russia did not agree with Pakistan to conduct it in Pakistan-occupied Kashmir (PoK), including Gilgit and Baltistan.
Secondly, the Russians argue that with the end of the Cold War in general and gradual withdrawal of the American troops from Afghanistan in particular, Pakistan should be viewed as a normal country with which Moscow can do normal business. And since it is normal interaction any sovereign country will do with another normal sovereign country, there is nothing anti-Indian about it. Russians dismiss the theory that by coming closer to Pakistan, they are reacting adversely to India's growing proximity with the United States in recent years.
However, one may not agree with the Russians on this score. All told, the United States has replaced Russia as India's largest military supplier, causing a lot of consternations to Moscow, whose substantial export items happen to be the military products (other than oil and gas). But, it will be an exaggeration to cite the Pakistan-factor in undermining the importance of the strategic dimensions in Indo-Russian relations in general and the military component in this relationship in particular.
Even today, Russia provides India around 70 percent of its defence needs. And importantly, the defence cooperation is not exactly restricted to a buyer-seller relationship; it includes now joint design, research and development, joint production, training, and service-to-service contacts. Russia is always prepared to share its most sensitive and newest developments in technology to India that the United States and other Western nations have been reticent to do. Brahmos missile system is a shining example of this type of collaboration. Presently, several similar joint development projects in areas of cutting edge and frontier technologies are being pursued, the most important being the joint development of a fifth generation fighter aircraft (FGFA).
In fact, when Modi and Putin meet on Saturday, they are expected to clinch the deal worth a billion dollar deal to manufacture 200 Kamov-226 T helicopters under the 'Make in India' programme. Besides, they will negotiate over the possibility of India acquiring five S-400 'Triumf' long-range air defense missile systems and upgraded models of the Sukhoi 30-MKI elite fighter jet. These possible deals could fetch Russia at $6 billion. The S-400 missile system, it may be noted, is capable of destroying missiles, drones, and incoming fighter jets within a range of 250 miles (400 km).
Even otherwise, Russia will continue to remain India's most valued ally for many more years to come. As strategic partners, India and Russia share the same global outlook that the existing architecture of global security, including its mechanisms based on international law, does not ensure the equal security of all nations. This has been emphasised by Russia's "military doctrine" (February 2010) and "security strategy" (May 2009). The essential features of these two highlight clearly that Russia is not happy with the eastward expansion of Nato, proposed Europe-based missile defence systems, secessionist insurgencies in its territory supported by external elements, rise of Islamic fundamentalism in the neighbouring regions such as Central Asia and South Asia, and the spread of global terrorism fuelled by religion and drugs etc. Needless to point out that almost all these features are also matters of great concern when India plans its overall security within the framework of a multipolar world that shuns unilateralism.
Besides, the fact remains that though Russia may have lost its position as a superpower in Cold War equations, it is still a big power if one goes by any possible definition of the elements that constitute power. It is huge and possesses the largest landmass of the earth as a single country. It strategically abuts on Central Asia, China and Iran, an area of political, security and economic interests to India. Russia is endowed with enormous natural resources, technological capacities and trade potential. It still is the most important military power in the world after the United States. Most significantly, Russia, perhaps, gives a higher priority to India in its foreign policy and strategic calculations than the United States or other power centres of the world, their acknowledgment of India's rising importance notwithstanding.
All told, Russia never hesitates to transfer its most sophisticated technology to India. It is Russia, which gives its nuclear submarines on lease to India. It is Russia, which has unhesitatingly cooperated with India in its march towards becoming a major space power. It is Russia, which has unhesitatingly established nuclear power stations in India, something that cannot be said of the United States even after the conclusion of civilian nuclear deal. And it is Russia, which has provided the most vocal support for India becoming a permanent member of the United Nations Security Council.
India has invested heavily in Russia's hydrocarbon sector. One of India's most significant overseas investments (2.8 billion dollars) has been in Sakhalin—I (Siberia) for extracting oil. But this is not all. India has also invested more in that region through ONGC Videsh Limited—2.1 billion dollars was the investment for buying a British company called Imperial Energy in the Tomsk region in Siberia. India has been discussing with the Russian side on several more investments where ONGC Videsh Limited is willing to go along with Russian oil and gas majors like Gazprom and Rosneft to invest in different regions of Siberia and even North Russia. In Siberia the regions are Sakhalin-III and there is a region on Timan Pechora, as also there is an interest on the Indian side in the Yamal peninsula, which is a gas-rich area in Northern Russia.
Of course, in today's world nothing is free and Russia has its own reasons to ensure that India remains its close ally as well. Russia, of late, might have increased its ties manifold with China, India's principal strategic competitor. It might also open more for Pakistan in days to come. But then the fact remains that Russia needs India as much as it needs China. Likewise, India might have improved its equations with the United States, of late. But then the fact also remains that India needs Russia as much as it needs the United States. Modi-Putin summit on Saturday will reflect this reality.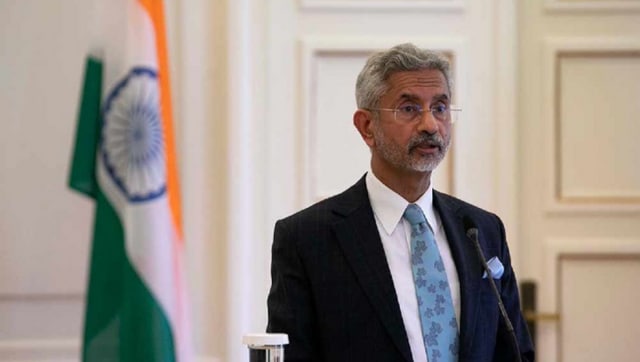 Politics
Western countries have raised questions about India's stand on Russia's invasion of Ukraine many times. Now Foreign Minister S. Jaishankar has justified India's neutral stand with a strong statement
Opinion
The kind of money Europe has been spending on the energy crisis is not what it can afford
Politics
a member of President Vladimir Putin's United Russia party said that Ukraine's infrastructure would be destroyed and the country would be pushed back to the 18th century