BRICS Plus won't be a military alliance, may include more developing nations: China
Chinese officials said Beijing, however, is unlikely to invite Pakistan to BRICS Plus keeping up with the sensitivities of India,
Beijing: China on Tuesday ruled out the chances of BRICS turning into a clique or a military alliance, saying its recently-proposed concept of "BRICS Plus" is only aimed at enhancing cooperation with developing nations.
Several rounds of dialogues were held with the other developing countries outside the BRICS during the previous summits of the bloc, Chinese Foreign Ministry spokesman Geng Shuang told reporters when asked about Beijing's proposal for BRICS Plus at the just-concluded Foreign Ministers meeting which was also attended by Minister of State for External Affairs VK Singh.
host country to invite countries for interaction on the sidelines.
Chinese officials said Beijing, however, is unlikely to invite Pakistan keeping up with the sensitivities of India, a leading member of the BRICS group.
Geng said BRICS counters are all major countries with influence and they are very representative in the family of emerging markets.
"So cooperation among the countries will better reflect the call and voice of the developing countries. Since the inception of BRICS, it members never seized cooperation and interaction with other developing countries," he said. Geng, however, said while the bloc of emerging economies plans to deepen political and security cooperation from economic collaboration, it will not become a military alliance.
"I want to emphasise that BRICS cooperation has always followed the principle of openness, inclusive and win-win cooperation," Geng said.
"BRICS cooperation does not intend to form a clique or political and military alliances. They do not intend to target, offset, challenge or replace someone," he said. He said the BRICS nations are willing to work with other countries to form a community of shared future for mankind.
"The Chinese side is willing to work with other BRICS countries to promote the development of BRICS cooperation and make positive contribution to world peace and prosperity and jointly tackle global challenges," he said.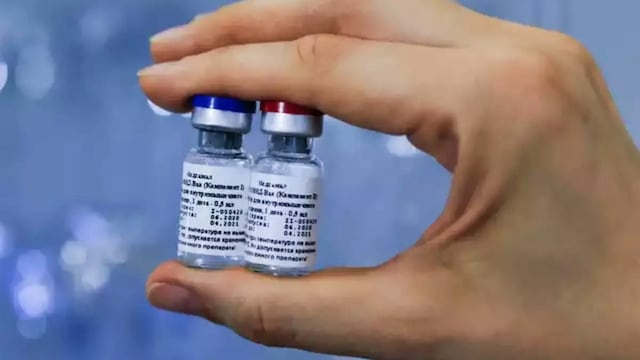 science
The small study will start on 26 July and end in March next year and will enroll 150 volunteers.
World
Aman Nagsen of Gaya, Bihar, was a student of Business Administration in the Tianjin Foreign Studies University. He was among the few Indian students who remained in China through the coronavirus pandemic while the rest left for home.
World
Wuhan, where the virus emerged in 2019, reported its first local infections in over a year and said it was 'swiftly launching' testing of all 11 million residents