Kolkata: A 19-year-old boy was shot at on Saturday after he protested against a group of four drunk men sexually harassing a 9-year-old girl in Kolkata.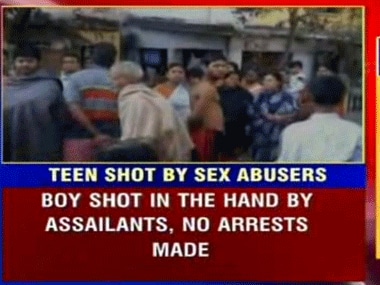 The incident took place at around 2 pm outside a park in Barangar, Kolkata, when four men on bikes started harassing the girl.
When the girl protested, Mangal Sardar came to her rescue and a verbal altercation between Sardar and the drunk men followed. The men then shot Sardar on the arm before fleeing.
No arrests or detentions have been made so far. Police say they have sketches of the accused and will track them down soon.
Sardar has been admitted to hospital and is said to be stable.
Updated Date: Feb 11, 2013 16:19 PM