Blue and red passport controversy: In system riddled with corruption, no pride in this 'them versus us' prejudice
Logically, different lines and queues at Immigration, consulates and embassies, and not even the protection or canopy of a normal passport.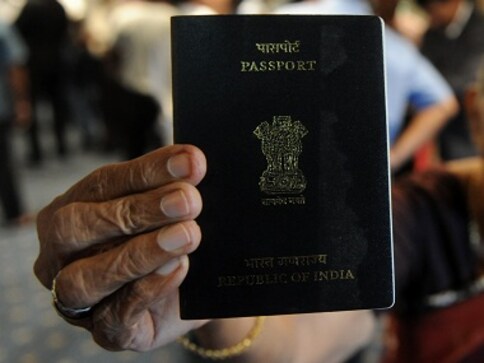 It is almost as if the government has to find something to mess with. The 30 million strong NRI contingent that constitutes the Indian diaspora is now the target of an awkward and what would be seen in its ranks as a largely racist and discriminatory colour coding for passports.
Up until now in the name of the blue-collared workers and their protection, the granting and cancellation of the Emigration Clearance Required stamp this insidious practice generated enough grief and corruption at all levels. Indians seeking their fortunes were stopped, agents and touts proliferated and the exploitation which was supposedly to be avoided became integral to this status and its removal.
The Supreme Court has held that Right to Travel is a Fundamental Right under Article 21 of Indian Constitution and the government has no right to refuse a passport to a person who has applied for the same. The President of India promulgated the Passport Act in 1967 and nowhere does it say you have to discriminate or have categories based on your social status. Blue passports for the United Nations or white for diplomats is a courtesy intended to improve efficiency not anoint a section of society.
It is no secret that an ECR on your passport indicating you have not finished basic school (SSC) indicted you as much as a placard around your chest. If you knew the right crooks for a price the ECR could be suspended. It just made passing immigration less of an ordeal to pay and have that done. Having an ECR was like carrying a sign on your forehead which said poor, uneducated, ignorant, exploitable.
Now, in a pointless exercise, New Delhi has decided to eliminate the residential address from the passport. Noting how this information was at the core of the process of police verification and gobbled the waiting time for an applicant stretching it into weeks and becoming the standard excuse for delay and incompetence. It soon became an avenue for more corruption by the local village constabulary to give a clean chit to the rural masses who wish to seek their fortunes on foreign shores but are made to feel grubby and inferior.
Getting that confirmation that a person lived where he said he or she lived is mandatory to getting that passport finally. Now they want to remove the address. The argument being that it is redundant. Fine, but it was the intrinsic proof of residence and what harm is it doing lying there on the back page of the passport.
Why is this such a momentous decision and how does it make things more efficient to having its removal set to music. Which bureaucratic mandarin woke up and had an epiphany that if passports no longer had your address life would somehow be better?
In itself an indulgent and utterly worthless exercise made much worse now by the various coloured passport covers with yellow for the ECRs and blue for the more exclusive. Last time that such a distinction was made was for the black and "coloured" populations in South Africa and Rhodesia (now Zimbabwe).
In a system riddled with corruption and harassment what could be worse in 2018 than to create a 'THEM' and 'US' divide. Imagine this poor guy leaving his home with a yellow passport and entering the airport, this document screaming prejudice and underscoring his lowly status. If anything the level of protection afforded will be reduced even further as the yellow brigade is made to feel inadequate and unworthy.
What next? Logically, different lines and queues at Immigration, consulates and embassies, and not even the protection or canopy of a normal passport. At least that afforded him a modicum of self-respect, I am no less an Indian. Weren't the Hitler pogroms also begun by such identification parades.
This is like caste and currency in unholy wedlock, designed to create a sub species of human being. In a cry of anguish over this unnecessary segregation, the Chairman of the UAE based Pravasi Bandhu Welfare Trust, KV Shamsuddin has written to External Affairs Minister Sushma Swaraj asking for a reversal of this decision.
At least the ECR stamp could be suspended. How do you suspend a yellow passport that screams elitism for the spared.
At no point has anyone explained how the system is benefited by these moves. If it aint broke don't fix it.
Explainers
Before the raid on Partha Chatterjee and his aide Arpita Mukherjee revealed Rs 50 crore, authorities uncovered incredible amounts of unaccounted wealth from perfume baron Piyush Jain, industrialist and ex-Congress MP Sardar Inder Singh, a chit fund group and Sasikala's kin and associates
Explainers
In 1999, lawyer Tungnath Chaturvedi was charged Rs 20 extra by a clerk at Mathura cantonment railway station. Now, 22 years and more than 100 hearings later, a consumer court has ruled that the Indian Railways must pay him Rs 15,000 and refund his money with interest
Explainers
The aim of the strategy, also known as 'asymmetrical warfare', is to make Taiwan's defence so secure that any attacker faces a ruinous cost. It also focuses on weapons that are easily concealed such as portable Javelin and Stinger missiles over expensive and easy-to-hit tanks, warships and naval ves