BJP's Tiranga Yatra on Independence Day: Propaganda or national unity?
The idea of having a week-long 'Tiranga Yatra' was outlined in the BJP's parliamentary party meet, which is held every Tuesday in Parliament.
Prime Minister Narendra Modi and the ruling BJP see the Tricolour as a symbol which could inject fresh bout of nationalism among the countrymen and have that much required unifying effect on the masses.
On 15 August, 70th anniversary of India's Independence, all BJP MLAs, MPs, office bearers and other active members would go out in their respective influence zones in different parts of the country holding the Tricolour perched atop an eight feet long bamboo stick. The task has been assigned to them by the Prime Minister,  therefore, its seriousness couldn't be doubted by any party member. Across the nation, the BJP leaders would pay homage to the "sung and unsung" freedom fighters and in the process connect with the people of the region.
It comes around the time when the idea of India is being debated afresh — the ongoing turmoil in Kashmir has disturbing implications, IS and some other terror outfits have gained toehold, Maoist violence after a brief lull is rearing its head again and the JNU incident is still fresh in memory.
The idea of having a week-long 'Tiranga Yatra' was outlined in the BJP's parliamentary party meet, which is held every Tuesday in Parliament House when it is in session. The details are still being worked out by a committee led by Urban Development and Information and Broadcasting Minister M Venkaiah Naidu in consultation with party president Amit Shah.
What is clear, however, is that no leader would use a four-wheeler while on Tiranga Yatra, they will have to ride two-wheelers. It would be a tough task for the BJP leaders, whose average age is around 50, to hold the Tricolour and be on the the move for a week, 15-22 August.
Though they have not yet been advised to do the required physical training ahead of the actual exercise, but it be better if they consider doing some workout to keep themselves fit. It is understood that while on the move, they would also be expected to do a full throttled chant of 'Bande Matram, Bharat Mata Ki Jai...'
The party leaders would also be expected to do proper homework to highlight the achievements of the Modi government to the people. The idea is that nationalist fervour could gain ground, heart and minds of the people, if the belief in the government's intentions and its development programmes is not there. The party's vast organisational machinery would be at propaganda work, albeit under the garb of spreading nationalistic feelings and respect for Tricolour.
BJP Yuva Morcha president and MP Anurag Thakur said, "We celebrate Independence Day with full pride and enthusiasm. Every Indian wants to hoist the nation's flag and sustain its pride. This year, we will take out processions across the nation with our Indian flag as it is not just a cloth, but has immense power which unites 125 crore Indians.
Earlier in February, when Smriti Irani was at the helm in the HRD ministry and the JNU incident was a raging debate, vice-chancellors of 39 central universities had resolved to install the national flag prominently and proudly in their respective campuses. The decision to install 200 feet high flag was aimed at instilling nationalism and pride in the students on campus. The arguments made in V-Cs' conference and the one behind BJP's Tiranga Yatra are the same, instill patriotism and nationalism.
The BJP's Tiranga Yatra had so far been associated with Uma Bharti. She had to forgo her chief ministerial position in August 2004 when an arrest warrant was issued for her for a "crime" committed on 15 August, 1994 of violating prohibitory orders to hoist the national flag at a disputed ground in Hubli in Karnataka. After appearing in Karnataka Court, Uma had conducted a Tiranga Yatra from Hubli to Jallianwala Bagh in Amritsar in 2004. Her subsequent exit from BJP and return to it is now history.
The BJP believes that the Tiranga Yatra would be different. After all this is an extension of recently concluded Vikas Parv (two years of Modi government in office).
India
This year's Tourism Day celebrations will come under the aegis of 'Azadi Ka Amrit Mahotsav'.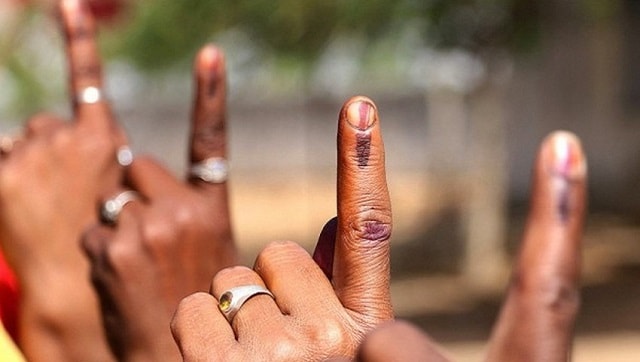 India
National Voters Day was first celebrated in 2011 and was initiated by then-President Pratibha Devi Patil on Election Commission's 61st foundation day.
World
The UN says 8.7 million Afghans are on the brink of starvation and Guterres said it's critical to rapidly inject liquidity into the Afghan economy