BJP's Himanta Biswa Sarma draws flak from Twitterati after his 'cancer is divine justice' remark
With his 'cancer is divine justice' remark, Assam health minister Himanta Biswa Sarma sent out an open invitation for criticism, especially on social media.
Assam health minister Himanta Biswa Sarma on Thursday found himself at the receiving of social media censure after his 'cancer is divine justice' remark.
Sarma had said on Tuesday that some people suffer from life-threatening diseases such as cancer because of sins committed in the past. He called this "divine justice".
Following the controversy, Congress leader P Chidambaram and Sarma took jibes at each other on Twitter. Senior Congress leader Kapil Sibal, and party spokersperson Randeep Surjewala, too, joined in.
Sir, please do not distort. Simply I said that Hinduism believe in karmic law and human sufferings are linked to karmic deficiency of past life.Don't you belief that too?Of course in your party I do not know whether Hindu philosophy can be discussed at all https://t.co/P7CMBIRCYQ

— Himanta Biswa Sarma (@himantabiswa) November 22, 2017
Hemanta Biswa Sarma says that cancer is divine justice for sins committed . That such a person is minister is divine injustice . — Kapil Sibal (@KapilSibal) November 23, 2017
#SerialAbuserBJP Now, BJP Minister & Convenor abuses India's cancer patients & their families. Mr. PM, as you tacitly support such lampooning of the brave hearts who fight cancer every second of their life, when will you act and sack such elements?https://t.co/TWSpWm56jw — Randeep S Surjewala (@rssurjewala) November 23, 2017
As the war of words between the politicians escalated, many Twitter users weighed in on the issue. Although many who criticised Sarma's insensitivity towards those affected by the deadly disease, some hit back at his critics.   
Himanta Biswa Sarma: Some people suffer from cancer, some die in accidents. This is all because of sins. I guess then this senior BJP man believes all acts of mass terror are a form of divine justice? — Hartosh Singh Bal (@HartoshSinghBal) November 23, 2017
At least @himantbiswa made a coherent meta-physical statement, not like someone who lived for 10 years living, believing, and propagating that a small tea seller will never be the country's PM

— BrainyIndian (@brainy_indian) November 23, 2017
Cancer is a punishment is a nonsense. Cancer has been found in the fossil record in humans predating modern civilisation and organised religion. It's been here alot longer than gods and the people who believe in them. — Jim Pennington (@jim_pennington) November 23, 2017
Well said sir, these people don't understand that when they make such idiotic statements on Cancer, Taj Mahal, the whole world laugh on us. in fact they have made our country a laughing stock in front of international community. @himantabiswa 😡😡 https://t.co/B9PNwcsAxK — Mirzarumi (@rumibaig222) November 23, 2017
Dictionary Update for "Cancer".. Thanks to @himantabiswa 🚩 pic.twitter.com/ihuC2urjF0 — राष्ट्रीय 🅱h🅰🅱ℹ (@VoiceOfPM) November 23, 2017
So @himantabiswa is a pumpkin for saying what is in consonance with Vedic Astrology and Karma theory while Teresa is a saint for claiming that cancer is Jesus kissing you — Aditya (@arallan78) November 23, 2017
I don't tweet about personal issues.But I have to say this-my niece was only 11yrs old when she lost her father to cancer.Innumerable families have gone through the unspeakable pain & trauma of Cancer.I wouldn't wish it even upon worst enemies.Shame on you Mr.Min @himantabiswa https://t.co/eatFK35fsK

— Smita Sharma (@Smita_Sharma) November 22, 2017
No am sorry sarma : my dad died of cancer and I don't see any karmic law in this ... — pallavi ghosh (@_pallavighosh) November 22, 2017
India
The company has also published its compliance report for the period of 26 May to 25 June, which was another key requirement under the new IT rules
News & Analysis
Twitter has upset many users with its 'arbitrary' verification policies, and the recent 'mistaken' verification of bot accounts made it worse.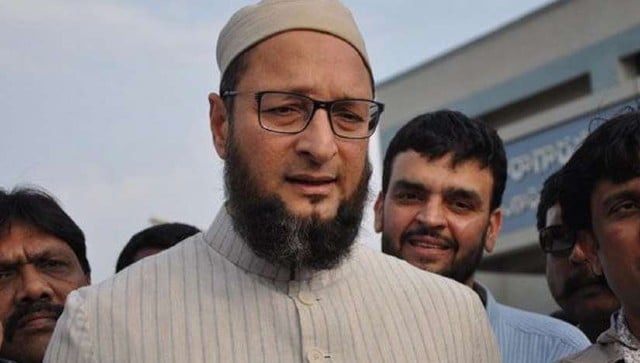 India
The hacker removed the Twitter bio from the party's official verified handle and also changed the name from AIMIM to 'Elon Musk'