BJP spokesperson asks Bar Council to debar legislators from practising as advocates, says it violates rules
BJP spokesperson Ashwini Upadhyay has written to the Bar Council of India (BCI) asking it to debar MLAs and MPs from practising as advocates in courts of law.
BJP spokesperson Ashwini Upadhyay has written to the Bar Council of India (BCI) asking it to debar MLAs and MPs from practising as advocates in courts of law. He has cited the BCI rules and the Supreme Court judgment in Dr Haniraj L Chulani v. Bar Council of Maharashtra and Goa in support of his demand. He has also addressed a copy of the letter to the Chief Justice of India.
As per the SC Judgement dated 8.4.1996 & BCI Rule 49, a full-time salaried employee of any person, firm, corporation or government can't practice as an Advocate before any Court. Submitted my representation to the CJI & BCI Chairman to debar MLAs & MPs from practicing as Advocate pic.twitter.com/VF9X3dReSQ

— Ashwini Upadhyay (@AshwiniBJP) December 19, 2017
Under Rule 49 of the BCI rules, an advocate is not allowed to be a full-time salaried employee of any person, government or firm as long as they continue to practice. If they take up such employment, they cease to practice as an advocate as long as they continue in such employment.
This is not the first time that Upadhyay has sought to restrict legislators from pursuing other professions. In April, the Supreme Court had dismissed his plea seeking to restrict lawmakers from practising any other profession, saying though the petitioner has a valid point the issue is beyond the realm of its jurisdiction. Upadhyay had then told the court that the restriction imposed on judges and public servants against engaging in other professions should also be applied to lawmakers.
"Today, I saw five MPs in the Supreme Court. They have come here after signing a register at 11 AM in Parliament," he had told the court. To this, the court had replied, "Your arguments make sense, but how can we frame policies?"
Upadhyay had said in his plea that members of Parliament "must attend Parliament everyday and dedicate themselves full-time for the welfare of people" as they have a very important role in the federal system.
PRS estimates that 7 percent of the MPs elected to the 16th Lok Sabha are lawyers. Further many notable members of the Union legislature as well as the executive are lawyers. These include Finance Minister Arun Jaitley, External Affairs Minister Sushma Swaraj and Law and Justice minister Ravi Shankar Prasad among others. Furthermore, both the President Ram Nath Kovind and Vice-President M Venkaiah Naidu are lawyers as well.
While lawyers from the ruling party are not noticeably active in the profession, those in the Opposition are busy taking cases. Foremost among these is Kapil Sibal, whose appearance and line of argument in the Ayodhya temple dispute was the subject of much criticism. His party colleague Abhishek Manu Singhvi too is a regular in the Supreme Court and recently represented the West Bengal government in a case regarding Gorkhaland. Singhvi is also representing TTV Dhinakaran in the case regarding the disqualification of 18 AIADMK MLAs from the Tamil Nadu Assembly. Another Congress stalwart, P Chidambaram, too has returned to his legal practice and recently represented the Delhi government in the power tussle between the state and Union governments.
Also, former BJP member and current Rajya Sabha member Ram Jethmalani was one of the most illustrious members of the bar until he announced his retirement from the profession.
With inputs from agencies
Find latest and upcoming tech gadgets online on Tech2 Gadgets. Get technology news, gadgets reviews & ratings. Popular gadgets including laptop, tablet and mobile specifications, features, prices, comparison.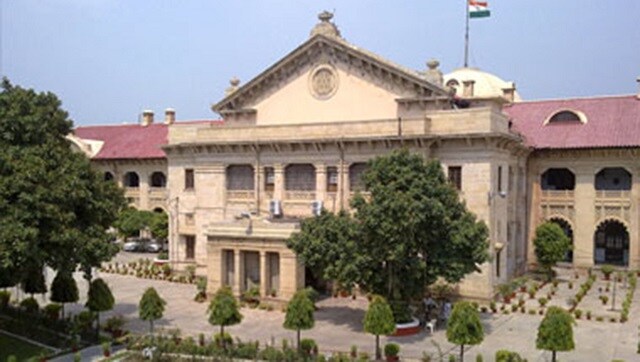 India
Making such publication mandatory would invade the fundamental rights of liberty and privacy, the Lucknow bench of the Allahabad High Court ruled
India
Farmers' Protest LIVE Updates: On Sunday, Haryana Police had used water cannons and lobbed teargas shells to prevent the farmers from marching towards the venue of Khattar's event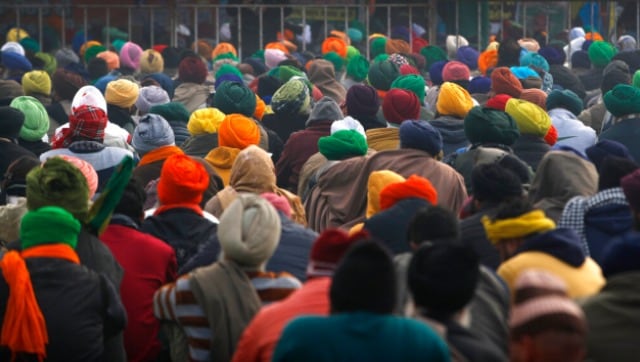 India
The farmers have not only categorically refused to engage with the said 'expert panel', which includes two domain experts and two farmer leaders, but have also asserted that their tractor march on Republic Day will be held as per schedule