Centre's handling of post-Handwara unrest inspires no confidence: CPM mouthpiece
CPI(M) on Friday said that the way the Centre handled the unrest in the state post Handwara killings 'inspires no confidence'.
New Delhi: CPI(M) on Friday raised questions on Prime Minister Narendra Modi's commitment to development of Jammu and Kashmir, saying the way the Centre handled the unrest in the state post Handwara killings "inspires no confidence" in this regard.
Expressing concern over the killings, the party said that the Armed Forces (Special Powers) Act (AFSPA) should be withdrawn from the state and demanded a "credible" probe into the incident to "assuage" some of the anger among people in that area.
"The Prime Minister, who visited Jammu a few days after the turmoil in the Valley, evoked (Atal Bihari) Vajpayee's slogan of insaniyat (humanity), jumhooriat (democracy) and Kashmiriyat to assure the people of Jammu & Kashmir that this will be the path adopted.
"But the way the Centre has handled the unrest after the Handwara incident inspires no confidence," former CPI(M) general secretary Prakash Karat said.
Karat made the remark in the editorial of forthcoming issue of party mouthpiece 'People's Democracy'.
He said the "first reaction" of the government after the Handwara incident was to sent more troops and paramilitary forces to the state which goes against both "humanity and democratic rights" of local people.
Noting Jammu and Kashmir already has six lakh Army and paramilitary personnel stationed there, Karat called for dismantling of the security structures, "which oppress civilian population".
Karat demanded AFSPA, which enables Army to act "with impunity" against civilian population, be withdrawn and suggested the government to begin the process from parts of the state barring border areas.
"The Modi government has to revive the dialogue process to cover the entire political spectrum in Jammu and Kashmir. This is something to which BJP has an ingrained hostility. Now that it is in a coalition government in the state, it can no longer afford to reject this process," he said.
He said how the Mehbooba Mufti-led PDP-BJP coalition takes steps to deal with the killings and its aftermath will be the "first major test" for her new government.
India
Modi has been deemed to be one of the biggest supporters and proponents of Yoga.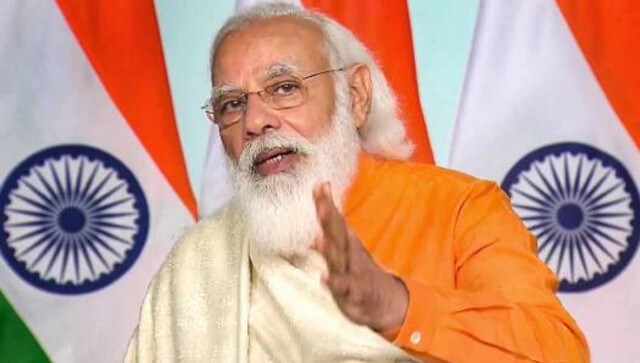 India
Huge celebrations have been planned for the occasion, with over 71,000 diyas to be lit at Varanasi's Bharat Mata temple
World
The US vice president in her hour-long meet with the prime minister said that there were terror groups working in the country and asked Islamabad to take action against them