BJP lashes out at Rahul Gandhi for condemning demonetisation, GST; says people support Narendra Modi govt
The BJP on Monday hit back at Congress vice-president Rahul Gandhi for attacking demonetisation and GST, saying people were 'solidly standing' with the Narendra Modi government on the decision to junk high currency notes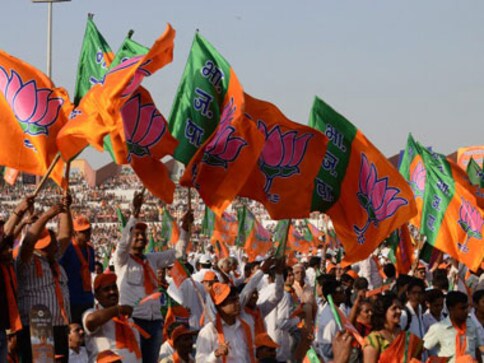 New Delhi: The BJP on Monday hit back at Congress vice-president Rahul Gandhi for attacking demonetisation and GST, saying people were "solidly standing" with the Narendra Modi government on the decision to junk high currency notes, and GST is the best thing to have happened in tax administration in seven decades.
BJP spokesperson GVL Narasimha Rao also took a personal dig at the Congress vice-president over his remarks on GST, saying that when it "becomes a joke when he tries to become an intellectual".
He said the people had given the Congress "a resounding slap" when they tried to make demonetisation a poll plank in the Uttar Pradesh and Uttarakhand assembly polls and if they seek to do it again, then people will give them a "befitting reply".
Accusing the Congress of not acting against black money during all its time in power, he said it was instead opposing Modi's steps against black money and tax evasion.
Terming the government's steps in the "national interest", he said people were "solidly standing" with Modi's "cleaning up exercise" and accused the Congress of opposing any attack on assets abroad or money laundering since their leaders were involved in it.
He also mocked the Congress and other opposition parties's decision to mark 8 November, the demonetisation decision was announced by the government last year, as a "Black Day".
"The more Congress tries to really cry about demonetisation, it will expose itself among the people and we are happy with this brazen, shameless public support for black money by the Congress," he said.
On GST, Rao said Congress supported it in parliament and also claimed it was an initiative worked upon during the UPA government, while their state governments supported every decision regarding GST be it in terms of rates and commodities covered.
"It is height of hypocrisy for the Congress to claim that Congress party is not party to GST. It only shows their lack of willingness to accept reality. The Congress cannot run away from it. We will hold them accountable," he said, adding that the BJP believes that GST is the "best thing that has happened to this country in seven decades".
Congress vice-president Rahul Gandhi on Monday described demonetisation as an "out and out disaster" and said that GST was a "torpedo" which destroyed the economy.
Politics
Amit Malviya's statement comes at a time when Congress MP Rahul Gandhi is being questioned by the Enforcement Directorate in a money laundering case related to the National Herald newspaper
India
Congress also claimed that not a single paisa was misappropriated in the National Herald case
India
The Integrated Transit Corridor aims to provide hassle-free and smooth access to the new world class exhibition and convention centre being developed at Pragati Maidan, Delhi