BJP appeals to Kahmiri Youths to defeat separatist forces
BJP on Tuesday appealed to the youths of Kashmir to come under the national tricolour and hold it aloft to defeat the designs of separatist forces who are 'disturbing peace' in Jammu and Kashmir
Jammu: BJP on Tuesday appealed to the youths of Kashmir to come under the national tricolour and hold it aloft to defeat the designs of separatist forces who are "disturbing peace" in Jammu and Kashmir.
"The youth should not fall prey into the trap of these separatist leaders and rather come under the national tricolour and hold it aloft to make it clear that Kashmiri youths are as nationalists as those from Jammu, Ladakh or any other state of the country," BJP state Vice President Yudhvir Sethi told reporters here.
"BJP will not allow disturbing of the social fabric and give a befitting replay to all such forces which are posing threat to the unity and integrity of the country," he said.
Sethi said that the recent 'Tiranga Yatra', initiated on the directions of Prime Minister Narendra Modi and BJP President Amit Shah, has not only received overwhelming response but also succeeded in bringing enthusiasm and inducing the feelings of patriotism among the people.
Sethi said peace and development of Jammu and Kashmir was not possible without the participation of Kashmiri youths.
India
Introduction of domicile certificates, amendments to land ownership rights, and online portal for property-related grievances, specifically for Kashmiri Pandits, have engendered resentment among many sections in Kashmir.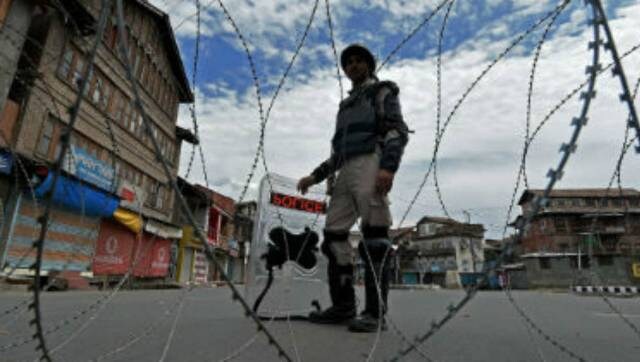 India
This comes just a day after two non-native vendors were shot dead by terrorists on Saturday in Srinagar
India
Officials said that security in and around the railway stations and bus stands in Jammu, Udhampur and Kashmir has been beefed up as a precautionary measure