BJP, AAP all set for 2017 high-stakes Delhi municipal poll
The high-stakes Delhi municipal poll is likely to set the tone for the political battle in the national capital next year in which BJP will seek to retain its turf facing an upbeat AAP which aims to replicate its stunning performance of 2015 in its civic polls debut.
New Delhi: The high-stakes municipal poll is likely to set the tone for the political battle in the national capital in 2017 in which BJP will seek to retain its turf facing an upbeat AAP which aims to replicate its stunning performance of 2015 in its civic polls debut.
The Arvind Kejriwal-led party had swept the Delhi Assembly elections in 2015 reducing BJP to just three seats while Congress failed to open its account.
The erstwhile unified Municipal Corporation of Delhi (MCD) was trifurcated in 2012 into North, South and East Corporations.
BJP has been ruling the MCD and the subsequent three civic bodies for nearly 10 years.
The last municipal elections were held in 2012 in which BJP was voted back to power. The civic bye-polls in May saw AAP bagging 5 of the 13 seats, while Congress had made a spirited comeback by winning 4 seats, pushing BJP to third spot.
The three civic bodies, North Delhi Municipal Corporation, South Delhi Municipal Corporation and East Delhi Municipal Corporation constitute 272 seats, with NDMC and SDMC accounting for 104 seats each while 64 seats fall under EDMC.
The BJP, which dominates the civic bodies, was left with only three seats in the bypolls, signalling that the municipal elections next year could be a keenly-fought contest.
All three parties are gearing up to put their best foot forward, with BJP hoping to retain its turf amid changed political scenario while AAP seeks to replicate its performance, banking on the loyalty and support it earned from the assembly election.
Sanitation, education and health would be some of the major factors that would be weighing on voters mind during the polls.
AAP and BJP have already been at loggerheads over the sanitation and garbage disposal issue in the city, with one side blaming the other for lack of cleanliness in the city.
The Kejriwal-led party aims to target the BJP on sanitation grounds and conditions in unauthorised colonies, where a considerable chunk of voters in the city reside.
Delimitation will change the geography of many wards and AAP, BJP and Congress think that redrawing of the municipal limits could affect the outcome of the civic elections. Civic polls would be considered the litmus test for AAP in Delhi and the contest would be a keenly-watched one.
Besides, urban issues becoming poll planks, 2017 is also set to see Delhi Development Authority's (DDA) launching its new Housing Scheme with 12,000 flats on offer. The scheme was earlier slated to be launched this Diwali.
Out of the total number of flats, most of them are in Rohini, Dwarka, Narela, Vasant Kunj and Jasola. Ten thousand unoccupied flats are from the 2014 scheme, while 2,000 are other flats which have been lying vacant.
Sources said most of the flats are one-bedroom LIG flats from the last housing scheme and no new flat is on offer this time.
"About 10,000 are LIG flats from 2014 DDA scheme. Unlike EWS (Economically Weaker Section) last time, in 2016 scheme there would be no such category," a DDA official said.
From application to refund, the DDA this time has planned to make the scheme an online affair to reduce the long queues of flat buyers at its headquarters.
"Yes, plans are underway to make the process completely online," a source said.
"We are in talks with certain vendors for upgrading our infrastructure to handle the expected increase in traffic. But, we are technologically capable of handling the online rush," the source said.
The flagship Housing Scheme 2014 offered 25,040 flats across categories, with prices ranging between Rs 7 lakh and Rs 1.2 crore.
The online response had been so massive that the DDA's official website crashed soon after the launch. The one-bedroom flats were offered in Dwarka, Rohini, Narela and Siraspur areas.
Find latest and upcoming tech gadgets online on Tech2 Gadgets. Get technology news, gadgets reviews & ratings. Popular gadgets including laptop, tablet and mobile specifications, features, prices, comparison.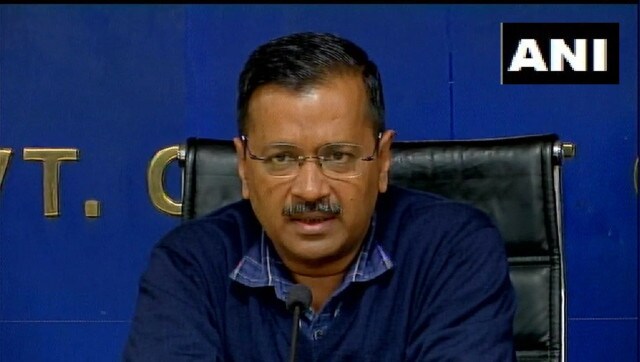 India
A Delhi HC bench of Justices Hima Kohli had Subramonium Prasad noted that present per day RAT numbers were "abysmal" as they were not even reaching 50 per cent of the target of 22,000 tests per day set by the Delhi government.
India
More than 1,000 doctors, nurses and paramedics of the ITBP and other Central Armed Police Forces (CAPFs), and another 1,000 paramedics, assistants and security staff have been deployed at the facility in Delhi for its smooth operation.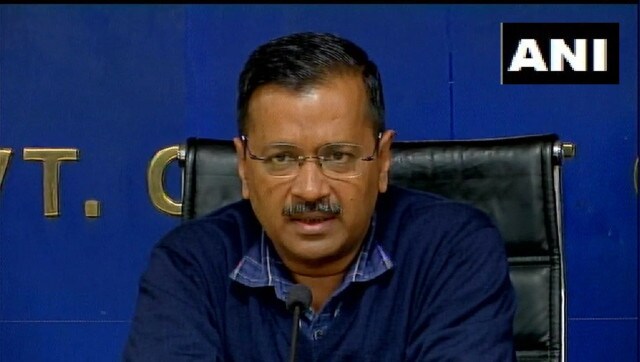 India
Kejriwal said, 'LNJP Hospital was the first hospital to be declared as full-fledged COVID hospital 100 days ago. Many patients have got cured here, it is the biggest hospital with 2,000 beds. It is also the first hospital where plasma therapy was started and it is now being replicated at many locations across the country," Kejriwal said.