Bipin Rawat's words conform with BJP's Kashmir narrative of using army to address its political constituency
With his inconsiderate utterances in public, Indian Army Chief General Bipin Chandra Rawat has set a precedent whose repercussions could be alarming for India.
When the army becomes a political tool, it doesn't take long before its chief starts talking like a politician.
With his inconsiderate utterances in public, Indian Army Chief General Bipin Chandra Rawat has set a precedent whose repercussions could be alarming for India.
In an interview to a news agency on Sunday, the army chief gave some startling insights into the new thinking within the security forces. "People are throwing stones at us, people are throwing petrol bombs at us. If my men ask me what do we do, should I say, just wait and die? I will come with a nice coffin with a national flag and I will send your bodies home with honour. Is it what I am supposed to tell them as chief? I have to maintain the morale of my troops who are operating there," General Rawat said.
The army chief went on to say that he would rather prefer "these people, instead of throwing stones at us, were firing weapons at us. Then I would have been happy. Then I could do what I (want to do)."
Unrest in Kashmir is not a unique challenge that has suddenly sprung up in General Rawat's face. Several army chiefs have dealt with even worse challenges and hostility in the Kashmir Valley. They have done so in spite of advocating and exercising restraint and not sounding vindictive or threatening. This is perhaps the first time in the history of the Kashmir conflict that an Indian Army chief has expressed the desire to do "what he wants to do", which, presumably, is the wish to teach "these people" a lesson the moment they graduate from stones and petrol bombs to firing weapons.
He is perhaps also the first one to say that restraint — the policy Indian Army has followed for years with considerable success — doesn't work anymore and that he needs his men to resort to innovative means for survival, avoid being sent back home in the tricolour.
To be fair to the chief, it is not his fault that the army has been put in a situation where it has to face its own people. If the army is called out to deal with internal unrest, it is primarily a failure of the government to find a political solution to the crisis. But, what is the need for the army chief to talk like a bully and threaten its own people? Why can't he just go about his task, silently, diligently and bravely, like his predecessors, instead of using bombastic words to further deepen the fault lines?
The problem with the army chief's decision of letting his words do the talking is that it ultimately erodes his own stature and credibility. Consider, for instance, the humongous turnout at the funeral of Hizbul Mujahiddin commander Sabzar Ahmad, who was killed in an encounter with security forces last week.
According to various reports, in spite of stern warnings from security forces and heavy restrictions, thousands turned up for the funeral prayers on Sunday in Ahmad's native village in Tral. "Mourners raised high pitched pro-freedom, pro-Pakistan, pro-Islamic and anti-India slogans. Large number of women also participated in the funeral procession," Rising Kashmir reported.
People at Ahmad's funeral said the forces had closed down all entry and exit points to Tral, despite that they travelled several kilometres through mountains, orchards and fields to pray for the "martyred hero."
How do the security forces benefit if locals pay no heed to the army chief's stern words and continue to defy restrictions and support militants?
The problem with Rawat's words is that they conform to the latest narrative of the BJP using the army to address its political constituency. The institution is being pressed into service to satiate the lust of the faux-nationalists and sustain an anti-Pakistan and anti-Kashmir environment.
The process that began with the government's hard-sell of a routine cross-border skirmish as a 'surgical strike' and its use for electoral gains, has now morphed into a no-words-barred milking of the army for political benefits. The army had always stayed away from the government's propaganda wars, but now we are seeing the spectacle of even a Major being allowed to address the media to justify his "act of bravery."
Since when has hiding behind a human shield become an act of bravery? It could be a desperate ploy to ensure survival, even a clever idea to escape unhurt from a conflict. But, what does it tell us about the Indian Army, what it defines courage as an act of taking a man hostage, tying him to a jeep and using him as a shield?
Major Leetul Gogoi was actually violating human rights by using an unarmed man for his own defence. He was acting in contravention of established practices, laws and codes of conduct of both the security forces and humanity. Lauding it as an act of bravery shows we have completely lost our sense of moral and immoral, right and wrong and ability to discern that the ability to run for survival is not the same as courage in the line of fire.
By endorsing Major Gogoi and advocating a tougher I-want-to-teach them-a-lesson response, the army chief has laid out the new rules of engagement in Kashmir.
- It is an open war between a section of Indians and their own army.
- Everything would now be fair and justified.
- The army is itching for retributive action.
-  Treachery is the new bravery of our times.
- It is the political spin, silly!
Find latest and upcoming tech gadgets online on Tech2 Gadgets. Get technology news, gadgets reviews & ratings. Popular gadgets including laptop, tablet and mobile specifications, features, prices, comparison.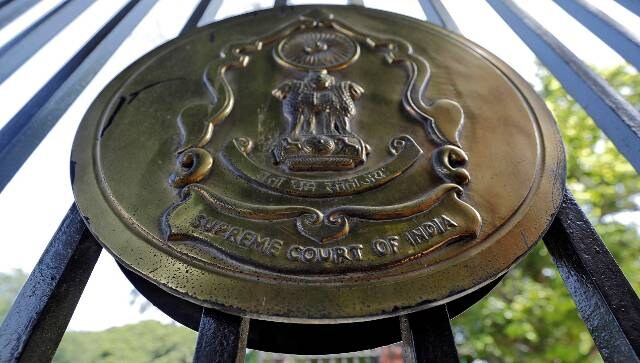 India
In the Indian Army, for instance, adultery is described using the military euphemism 'stealing the affection of a brother officer's wife'. The case is similar in the Air Force and the Navy too
India
Addressing a press conference, General Manoj Mukund Naravane also said that there was no decrease in the strength of troops by India and China in eastern Ladakh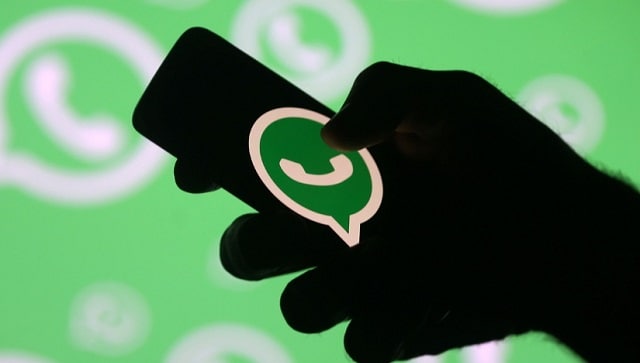 India
With the data collected from WhatsApp, Facebook Inc may establish a monopoly in digital marketing leading to justified concerns from anti-trust activists