Bihar political crisis: Lalu Prasad says Tejashwi Yadav will not resign amid corruption charges
Reiterating his position RJD chief Lalu Prasad Yadav on Friday night ruled out resignation of Tejashwi Yadav or any minister from his party in the wake of corruption charges
Reiterating his position RJD chief Lalu Prasad Yadav on Friday night ruled out resignation of Tejashwi Yadav or any minister from his party in the wake of corruption charges:
Tejashwi will not resign: Lalu Yadav

Read @ANI_news story |https://t.co/vZWp2znJ1q pic.twitter.com/HGfcsLm9hL

— ANI Digital (@ani_digital) July 14, 2017
He rejected JD(United)'s demand of putting facts related to corruption allegations into public domain saying everything his family owns was in public domain. 'Politically motivated' CBI raids and filing of an FIR can't be the ground for Tejaswi 's resignation:
FIR is not sufficient reason for the resignation: Lalu Prasad Yadav on Tejashwi Yadav pic.twitter.com/oAJ0mlq4Jj — ANI (@ANI_news) July 14, 2017
"We are facing attacks from all sides. BJP is behind this. We will expose them in Bhajpa Hatao Desh Bachao rally on 27 August", Lalu said. RJD leader also denied reports of any telephonic conversation with Congress president Sonia Gandhi in regard to Mahagathbandhan, adding he does not know if Gandhi has called Nitish Kumar:
News being run that Sonia ji talked to Lalu and Nitish ji, had no talks with Sonia ji: Lalu Prasad Yadav pic.twitter.com/QOw8Ced9pg — ANI (@ANI_news) July 14, 2017
Humaare taraf se gathbandhan par koi aanch nahi aane denge: Lalu Prasad Yadav — ANI (@ANI_news) July 14, 2017
When asked JD(U) has placed a precondition of his son and deputy chief minister Tejashwi's resignation for continuing the alliance, Lalu said, "I understand everything. No one can scare me. BJP is trying to destabilise our alliance. But be clear, I will never be the first to initiate breaking of alliance."
Reacting on Lalu 's statement JD(U) general secretary KC Tyagi said in Delhi that those who have been accused must come clean in public and his party won't tolerate corruption.
On Lalu's contention that mere filing of an FIR can't be the ground for seeking resignation, Tyagi responded saying CBI conducts a preliminary enquiry before filing FIR, so his logic does not hold ground.
However, he also said, like Lalu, that Nitish would be the last person to break the grand alliance.
Find latest and upcoming tech gadgets online on Tech2 Gadgets. Get technology news, gadgets reviews & ratings. Popular gadgets including laptop, tablet and mobile specifications, features, prices, comparison.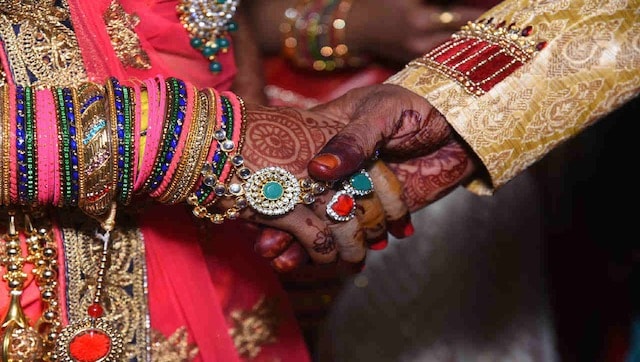 India
The groom's body was cremated in a huff, without the authorities being informed. But somebody telephoned the district magistrate and narrated the whole episode. All close relatives of the deceased, who attended the ceremony in Bihar, were tested on 19 June. Of all the relatives, 15 tested positive, the officials said.
India
The COBAS 6800 machine, capable of conducting up to 1,500 tests per day, would help ramp up a testing facility in Patna.
India
At least eight people were killed in lightning strikes in Bihar on Friday, a day after 26 died in similar incidents in eight districts of the state