Bihar Assembly passes amendments to prohibition law; Nitish Kumar says objective to save innocent people from punishment
The Bihar Assembly passed a bill to amend some of the stringent provisions of the prohibition law in order to prevent its misuse.
The Bihar Assembly passed a bill on Monday to amend some of the stringent provisions of the prohibition law in order to prevent its misuse and make the quantum of punishment proportionate to the nature of offence.
While all sections of the prohibition law were earlier non-bailable, several sections have been now made bailable, according to The Indian Express. Chief Minister Nitish Kumar said that the main objective is to save innocent people from punishment.
Kumar had earlier said that a bill to amend the prohibition law would be brought during the Assembly's monsoon session in July, but asserted that prohibition would continue. After being repeatedly attacked by the Opposition over prohibition-related issues, he had admitted that some provisions were being misused and announced that the law would be amended.
The major changes include no mandatory jail term for first-time offenders in case of liquor consumption. The prohibition law earlier provided for a five-year prison term, in addition to a Rs 1 lakh fine, for those consuming liquor or caught in an inebriated state. Now, first-time offenders will have to pay a fine of Rs 50,000, failing which, they will have to undergo a prison term of three months.
The offence has also been made bailable.
Kumar said that a few people have been raising questions on how the poor would be able to pay a fine of Rs 50,000. He was quoted as saying by DNA, "But the prohibition law has been brought for the poor, so that they don't waste their money on liquor. Why do you want to encourage them to drink in the first place? If you are a true sympathiser of the poor, take them to de-addiction centres."
He further said that he did this for the betterment of poor. Meanwhile, Leader of Opposition in the state Assembly Tejashwi Yadav was quoted by ANI as saying, "Such an amendment in the liquor law is a discount for the rich. Instead of a fine of Rs 50,000, the affluent class will give just Rs 5,000 and get alcohol."
Repeat offenders will be punished with a prison term of not less than a year and a fine of up to Rs 1 lakh.
However, those causing disturbance or violence in an inebriated state or facilitating consumption of liquor on their premises will continue to attract a prison term not shorter than five years and penalty of not less than Rs 1 lakh.
Those guilty of manufacture, storage and illegal trade in liquor earlier attracted a maximum term of life imprisonment and a fine of up to Rs 10 lakh. As per the amended law, the first offence of this nature will be punishable with a prison sentence of at least five years and a fine of not less than Rs 1 lakh, while subsequent offences will be punishable by at least 10 years in prison and a fine of not less than Rs 5 lakh.
The amendment also removes the provision for imposition of collective fine and externing of notorious and habitual offenders from a district. The fine on an entire community in case liquor is found to be frequently manufactured and sold in a particular area has also been scrapped, The Indian Express report added. Instead, only the offenders will be booked.
It also removes the provision for booking all the adult members of a household if liquor is found in the house.
The bill was passed with a voice vote after the Opposition staged a walkout. Nitish Kumar expressed surprise over the walkout as all the parties had given a unanimous support when prohibition was introduced in the state and participated in a massive human chain formed last year against the liquor menace.
Tejashwi Yadav told reporters that no amount of law-making on prohibition would have any meaning unless the government was able to give a guarantee that liquor would not be available in the state.
The fact was that the illicit liquor trade, as in Gujarat, was thriving in Bihar under the patronage of some ruling coalition leaders with the connivance of the police and administration, he alleged.
Nitish Kumar, however, told the House that the charge that prohibition had failed as illicit liquor was still being seized and people were being caught consuming alcohol was misplaced.
"Murders are committed, despite a law against it. That does not mean the law has failed. What is needed is greater social awareness," he said.
The chief minister also dismissed the charge of loss of revenue on account of prohibition, saying the money earlier spent on liquor was now being used for better purposes, which was beneficial to all.
"Some people are giving a highly exaggerated figure of those in jail for violation of the prohibition law," he said.
With inputs from agencies
India
A day after two cases of Omicron variant were reported in Karnataka, the Centre and states are on high alert to keep the virus at bay
India
Locals claimed that at least 10 boats were completely destroyed and 40 others, which were anchored at the coast, were partially damaged due to the stormy weather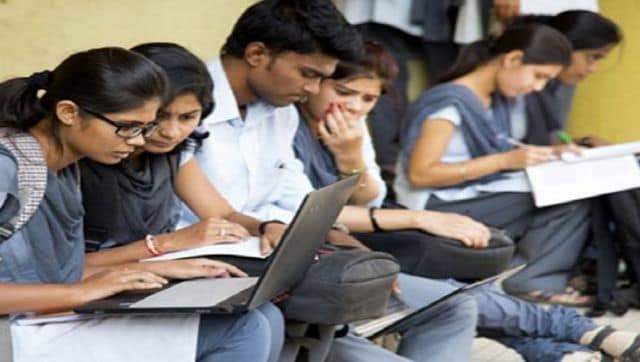 India
The preliminary examination was held on 5 December. Candidates can raise objections against the GPSC Assistant Engineer provisional answer key till 14 December