Bhima Koregaon raids: Romila Thapar, four others move SC against arrests of activists; plea to be heard by CJI Dipak Misra
Prominent historian Romila Thapar on Wednesday filed a petition in the Supreme Court against the arrests of Left-wing activists in the case of the Bhima Koregaon violence.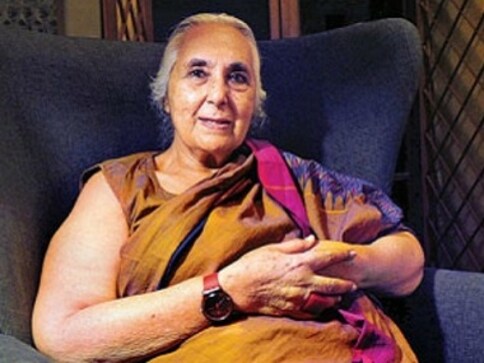 Prominent historian Romila Thapar and four activists on Wednesday filed a petition in the Supreme Court against the arrests of Left-wing activists in connection with the Bhima Koregaon violence on 1 January, and for suspected Maoist links. The Leaflet reported that the petition is likely to be mentioned before the Chief Justice of India (CJI) Dipak Misra on Wednesday.
The five-judge bench headed by Chief Justice Dipak Misra agreed to give an urgent hearing on Wednesday at 3.45 pm.
In the petition, which was mentioned by senior advocate Abhishek Manu Singhvi, the historian and other rights activists have sought the release of all activists who have been arrested during raids in connection with the Bhima Koregaon case. They have also sought an independent probe into the arrests.
According to reports, the petition will be represented by Vrinda Grover, who is the advocate for activist Sudha Bharadwaj. Senior advocate Indira Jaising is among those who will support Thapar's petition.
On Tuesday, the Maharashtra Police raided the homes of prominent Left-wing activists in several states and arrested at least five of them for their suspected 'Maoist' links. The raids were carried out as part of the probe into the violence at the Bhima Koregaon village following an Elgar Parishad event held on 31 December 2017.
Searches were carried out at the homes of Left-wing activist and poet Varavara Rao in Hyderabad, activists Vernon Gonzalves and Arun Ferreira in Mumbai, trade union activist Sudha Bhardwaj, Father Stan Swamy from Ranchi and civil liberties activist Gautam Navlakha, who lives in Delhi.
The Pune Police is following up on an FIR filed by Tushar Damgude, a follower of Sambhaji Bhide's ideology, on 8 January. Sambhaji Bhide is one of the accused in the Bhima Koregaon riots.
"We are pursuing the complaint he (Damgude) filed in the Vishrambag police station," confirmed Shivaji Bodakhe, Joint Commissioner of Pune police. "Maoists work in urban areas through frontal organisations, and in rural areas through militant organisations. The activists we have arrested were helping the frontal organisations logistically and financially."
also read
Explainers
The Maharashtra government will hold large-scale celebrations to mark the 350th coronation anniversary of Chhatrapati Shivaji Maharaj on 2 and 6 June. The inaugural event will be held at Raigad Fort from where the Maratha warrior was enthroned in 1674
India
Maharashtra CM Eknath Shinde has announced that the city of Ahmednagar will now be renamed Ahilyanagar after the Maratha warrior Ahilyabai Holkar. The Malwa queen was known to be a great ruler and a learned politician. Her contributions to women's empowerment and education are unforgettable
Explainers
A religious procession taken out by a group of Muslims stopped outside the famous Trimbakeshwar temple in Nashik to spread incense in the direction of the deity, as per tradition. However, security guards refused to let them climb the steps. Here's how it snowballed into a controversy