Bhima Koregaon clashes: Pune police questions Milind Ekbote before SC's 14 March hearing of case
Pune rural police questioned Hindu Ekta Aghadi leader Milind Ekbote, one of the accused in the Bhima Koregaon violence case
Pune: Pune rural police on Friday questioned Hindu Ekta Aghadi leader Milind Ekbote, one of the accused in the Bhima Koregaon violence case.
Ekbote, who has been granted an interim protection from arrest by the Supreme Court, was summoned to the Shikrapur police station in the district.
A case has been registered against him and another pro-Hindutva leader, Sambhaji Bhide, at the police station for allegedly inciting the anti-Dalit violence that left a man dead near Bhima Koregaon war memorial in the district on 1 January.
"The Supreme Court has directed us to file a report before the 14 March hearing, and it has asked us to investigate the case, so today we summoned Ekbote and questioned him," said additional superintendent of police Sandip Pakhale.
Police will again call Ekbote for questioning, he added.
"We want his custodial interrogation, and we will fight it out in the Supreme Court," the police official added.
Asked if Ekbote was cooperating, Pakhale refused to comment, only saying that police will file the report in the apex court.
Ekbote was questioned for over three hours before he was allowed to go, said another police official.
Dalits heading for 200th anniversary of the battle of Bhima Koregaon came under attack on 1 January. Ekbote and some other pro-Hindutva leaders had earlier opposed the celebration of the battle.
Dalits in Maharashtra celebrate the victory of East India Company forces over the Peshwa's Army in the 1818 battle, as the Company forces included soldiers from the Dalit Mahar community.
The Bombay High Court, on 2 February, rejected Ekbote's anticipatory bail plea. His plea is now pending before the Supreme Court.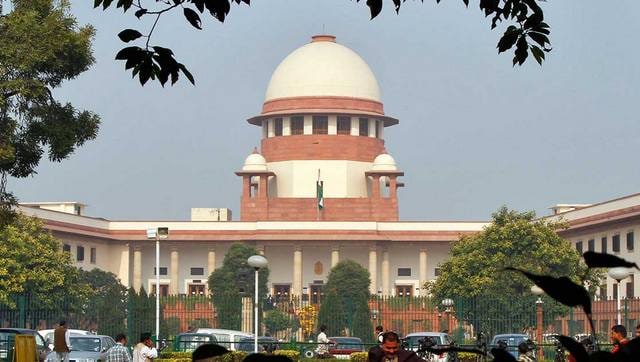 India
The apex court on 7 June had directed the state and the Faridabad municipal corporation to remove all encroachments in Aravali forest area near the village
India
Lidwina Joseph, a student of Kendriya Vidyalaya at Thrissur, enclosed in her letter a drawing depicting discharge of duties by the apex court where a judge is seen hammering down the coronavirus
Sports
Various judges however ordered the government to take additional safety measures.