SC refuses to entertain Bengaluru woman's plea claiming she is Jayalalithaa's daughter: Top court says she's free to approach high court
On Monday, the Supreme Court will hear a petition filed by a Bengaluru woman who claims to be the biological daughter of late Tamil Nadu chief minister J Jayalalithaa
On Monday, the Supreme Court refused to entertain a petition of a woman who claims to be the daughter of late Tamil Nadu chief minister J Jayalalithaa.
The petition, filed by a Bengaluru woman, claimed she is the biological daughter of late Tamil Nadu chief minister J Jayalalithaa, according to media reports. The woman had also demanded a DNA test to prove her claim.
A bench of Justices MB Lokur and Deepak Gupta refused to allow the plea of the woman to conduct DNA test for the purpose of proving her parentage. Senior Advocate Indira Jaising, who appeared for the woman, had also sought cremation of Jayalalithaa as per Hindu rites since she was an Iyengar Brahmin.
The court, however, said the petitioner is at liberty to approach the high court.
In the petition filed on 22 November, Amrutha mentions that she was adopted by Jayalalithaa's elder sister, Shylaja, and that she learnt the "truth" about her birth only after Jayalalithaa's death on 5 December 2016, according to Hindustan Times.
Claiming she was born on 14 August, 1980 at the former chief minister's residence in Mylapur, Amrutha said that her birth was kept secret to avoid social stigma, and "uphold the dignity of the family as they belonged to a very religious, orthodox and cultured Brahmin family", the report added.
The Bengaluru-based woman along with two cousins, LS Lalitha and Ranjani Ravindranatha, sought Supreme Court intervention as her efforts to meet Jayalalithaa during her lifetime were unsuccessful, The Times of India reported. The petitioners said that V Sasikala, former interim general secretary of AIADMK, allegedly prevented her from meeting the leader, and was also not even allowed to attend her burial ceremony.
The report added that Amrutha and the co-petitioners had earlier approached President Ram Nath Kovind, Prime Minister Narendra Modi, the CBI and Supreme Court judges, but did not receive a response.
Amrutha said that she tried to meet Jayalalithaa four times at Apollo Hospital during her last days but was shooed away by security guards on instructions of Sasikala, "as was found later", The Telegraph reported.
A Supreme Court bench headed by Justice Madan Lokur will decide on Monday whether to admit the petition, the report said.
The Hindustan Times report mentioned Amrutha has also demanded that Jayalalithaa's body, buried at Chennai's Marina Beach, be exhumed and cremated in accordance with the Vaishnava Brahmin rituals.
With inputs from PTI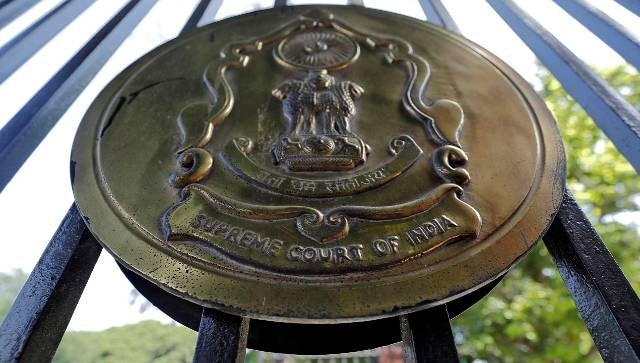 India
The apex court's direction came after the state government told the bench that it has decided to hold a symbolic Kanwar Yatra with appropriate COVID restrictions
World
Deuba's appointment is in line with Supreme Court's ruling on Monday to make way for his claim to premiership, replacing incumbent KP Sharma Oli
World
Sher Bahadur Deuba takes oath as Nepal PM: The Nepalese prime minister Sher Bahadur Deuba shares a warm relationship with India and has on numerous occasions spoken publicly about it