Bengaluru rains wreak havoc once again: What Karnataka needs is a government that actually governs
After the unspeakable destruction that a heavy downpour wreaked on south-eastern Bengaluru in July 2016, civic leaders had warned that it was a "wake-up call" to clean up the city's clogged storm water drains and perk-up the infrastructure.
When alarms bells ring loud and clear, the Karnataka government has a habit of pressing the snooze button. The heavy pre-monsoon rains in Bengaluru in the last five days, accompanied by long power outages, once again proves it.
After the unspeakable destruction that a heavy downpour wreaked on south-eastern Bengaluru in July 2016, civic leaders had warned that it was a "wake-up call" to clean up the city's clogged storm water drains and perk-up the infrastructure. Then came theatrics: a downpour of promises from the Congress government and its chief minister Siddaramaiah. Some illegal buildings that encroached on storm drains were razed, and the "bold" action was telecast live by TV channels. And plans were chalked out to unclog storm drains and clean up the dying lakes.
The rainfall Bengaluru recorded between 26 and 29 July last year, which exposed its crumbling infrastructure, amounted to nearly 14 cm. But just 4 cm of rains in the last few days of May, most of it on 20 May, proved without doubt that India's IT capital continues to be where it was a year ago.
The latest downpour confirms that the storm drains, or most of them, continue to be choked with sewage and garbage, letting the rain water flow on the streets, flooding low areas and throwing traffic into utter chaos. Winds of 50 kmph, at least five times the normal speed, uprooted trees which crashed down on electric wires or transformers, throwing a blanket of darkness on vast parts of the city. Response from the government and the administration of the Bruhat Bengaluru Mahanagara Palike (BBMP), as the city's civic corporation is called, was either slow or non-existent.
Shanta Kumar, a thirty-year-old civic worker, who was supervising work on a storm water drain drowned in it and was washed away, and his body is still to be found. May Kumar's soul rest in peace, but he had no business to be supervising that work on that unfortunate night. The work, like hundreds of similar projects elsewhere in the city, should have been completed several months ago, long before the onset of monsoon.
The government claims that, of the 1995 encroachments on storm drains, 1225 have been cleared. Even if these figures are true, it hardly makes for an impressive report card.
No lessons learnt
Monsoon may hit Bengaluru in about a week, and the people are doing the only thing they can: keep their fingers crossed. That's because the state government and the BBMP, both run by the Congress, haven't changed their ways a bit after last year's disaster.
Nor have the other worthy bodies like the Bangalore Water Supply and Sewerage Board (BWSSB) and Bangalore Electricity Supply Company Ltd (Bescom).
One of Bescom's jobs, for instance, is to cut tree branches hanging over electric wires well before the monsoon. But it usually does this job just when the rains begin. And when Bescom workers do this, they leave the branches they cut either on the road, or when they are more generous, on pavements. This creates challenging hurdles for vehicles and pedestrians. Bescom says it's the job of BBMP to clear the debris. On its part, BBMP maintains Bescom has no business to prune trees without its prior permission. That's nonsense, says Bescom.
The BWSSB makes sure that it contributes to the city's chaos in ample measure. When the board's workers dig up roads to repair pipelines or lay new ones, they leave the sand and debris all around as if to flaunt proof of their 'finished' jobs. And when it rains, the mounds of earth melt and spread on the roads, making them dirty and dangerously slippery. Of course, the BWSSB says cleaning up is the job of BBMP, which says: "Oh really?"
Right or wrong, the cynosure of all eyes is the BBMP as far as Bengaluru's upkeep is concerned. And what does the BBMP say about not cleaning up storm water drains in time before the monsoon? It blames the long-winding file-clearing process! And who might be responsible for that? Itself.
Where does the buck stop?
So the blame game goes on and on, and if you think the buck must stop at the chief minister, think again, because it doesn't.
On the morning before Kumar's body was washed away in the drain, Siddaramaiah was blaming for officials for the delay in implementing his last year's promises. When the chief minister himself is complaining, people have nowhere else to look.
But that's the way things have been for a while—for a long while, in fact—in Bengaluru.
The infrastructural disaster had been predicted after the city's population galloped from 16.6 lakh in 1971 to 29.2 lakh in 1981, a whopping 77 percent rise. The subsequent IT boom saw the population rise to its current level of 84.26 lakh.
Improvements in infrastructure have not been commensurate with requirements. Even the existing infrastructure, made worse by illegal structures (read corruption), deterioration of lakes and reduction in tree cover, is fragile at its best and crumbles after even moderate rainfall.
The Ramakrishna Hegde government of Janata Dal began to damage Bengaluru in 1983 by sanctioning illegal constructions when the city began to see high-growth economy. This infrastructural destruction was not only not corrected but made worse by the chief ministers who succeeded him. In the past ten years, five chief ministers (one of Janata Dal-Secular, three of BJP and the current one of the Congress) have paid no more than lip sympathy to Bengaluru.
Sundry projects that were talked about made good headlines. But each project, instead of being a device for development, became a ruse for raking in the moolah for ruling parties.
Some experts wonder why it should be so difficult to get the storm water drains working in a high-altitude place like Bengaluru (3,000 feet above sea level). They also ask why a city which is the home for Indian Space Research Organisation (ISRO) which in February this year launched 104 satellites with one rocket and which is a base for word-class hi-tech industries can't find a solution to a problem as simple as letting the rain water flow in the drains meant for it.
The shame is not on people. The shame is on those they are voting to power.
And Bengalureans have reason to be petrified about the havoc that the monsoon may bring to them when it sets in a week or so from now. Meanwhile, Siddaramaiah is busy putting out full-page newspaper advertisements extolling the achievements of his four years as the Chief Minister, hatching plans to destroy the opposition BJP and the enemies within his own Congress and working out caste equations to win next year's assembly elections.
Bengaluru? It can go to hell. Well, it already has.
Find latest and upcoming tech gadgets online on Tech2 Gadgets. Get technology news, gadgets reviews & ratings. Popular gadgets including laptop, tablet and mobile specifications, features, prices, comparison.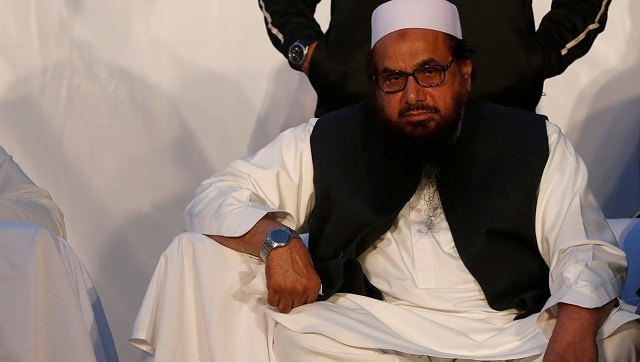 World
Saeed has been in and out of house arrest since 2008, with the courts setting him free after the State seemed unable to frame charges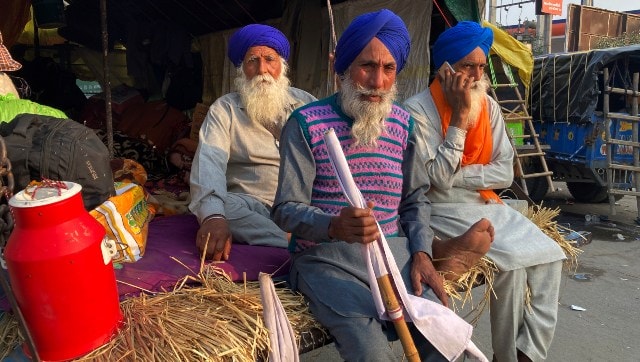 India
The fear among farmers is that the next step in the agriculture reform process will be the doing away of government procurement process as well as the MSP
Lifestyle
'As I read Emily Ratajkowski's tale, I thought of many of the stories I had heard amongst the models I had interviewed that struck a similar chord,' writes Manjima Bhattacharjya in her monthly column, 'Curious Fashion'