By Sanjay Pandey
West Bengal's poppy-cultivation epidemic seems to have spread to the neighbouring state of Jharkhand. The forbidden crop, which has earned Bengal's Malda district the moniker of 'India's Afghanistan', is being grown across 80 acres (200 bighas) in Sahebganj district with impunity.
A thin stream of the Ganga divides Malda's Mothabari block where poppy is grown as commonly as paddy and Sahebganj's Udhwa block in Jharkhand.
The island in question is Hamidpur Panchayat, which was part of Jharkhand till 2014 when Ganga changed its track and tossed the piece of land technically into Bengal's territory.
As per the Bengal Alluvion and Diluvion Regulation, 1825, the islands or sand bars falling on the left bank of Ganga's main stream would by default come under the territory of Bengal.
Before the river changed its track in 2014, Hamedpur Panchayat fell in the Udhwa block of Sahebganj. "Though the island is uninhabited, people from the neighbouring villages of Banutola and Kaimurtola grow poppy in the disputed land," said Nav Kumar Mishra, a local resident.
Last year too, there were reports of farmers in Jharkhand growing poppy in the disputed land but the state government failed to take any action.
Now with Malda making national headlines, Sahebganj district administration is trying hard to make all the right noises.
Sahebganj SP Sunil Bhaskar claimed to have offered help to his Malda counterpart Prasun Banerjee in tackling the problem.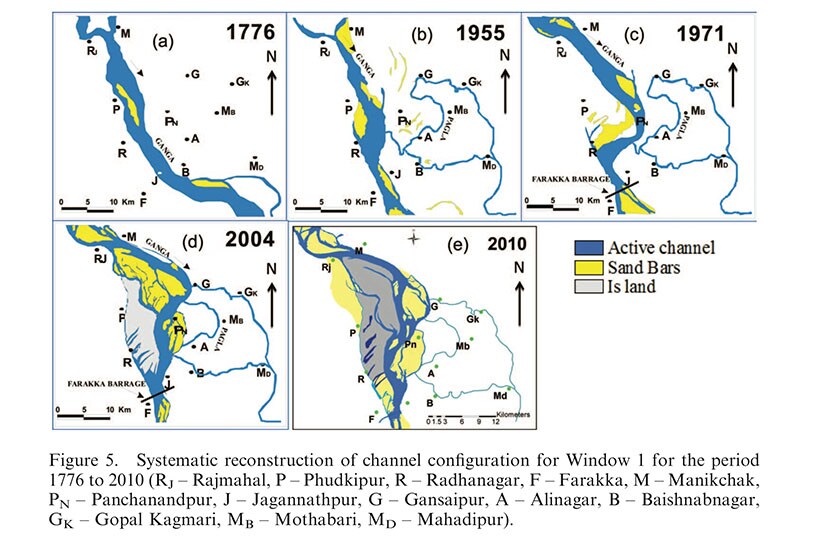 "We have assured West Bengal administration that we will provide them manpower to take action against poppy growers. But they are yet to get back to us," he said.
In 2007-08, police found scattered poppy cultivation along the riverine islands in Sahebganj district. "Since then, there hasn't been any report of poppy cultivation inside Jharkhand territory but people from its villages use these disputed sand bars to grow the banned crop," said Mishra, a journalist and activist from Rajmahal town.
Banerjee, the Malda SP, didn't return calls or replied to messages, maintaining his stand that "I won't talk to the media on poppy farming or Kaliachak riots on record."
Bengal minister Krishnendu Narayan Choudhury of the ruling Trinamool Congress Party told Firstpost: "Since there is a dispute over the ownership of the char (sand bar), the home ministry should step in and ensure that the forbidden crop is destroyed."
Echoing the TMC minister, Rajmahal MLA Anant Kumar Ojha said: "The riverine border between Bengal and Jharkhand has become a hub of crime and anti-national activities. Both Jharkhand and Bengal governments should carry out joint action against these illegal activities.
"Besides, home ministry should step in and ensure that the parts of Malda and Sahebganj that form the National Crime Corridor 6 don't become a safe haven for criminals and terrorists' sleeper cells."
Updated Date: Feb 05, 2016 19:19 PM