Bengali poet Mandakranta Sen threatened with gangrape: Such incidents reflect our inherent misogyny, apathy
What is really shocking about the gang rape threats against Bengali poet Mandakranta Sen is how it does not really shock us at all.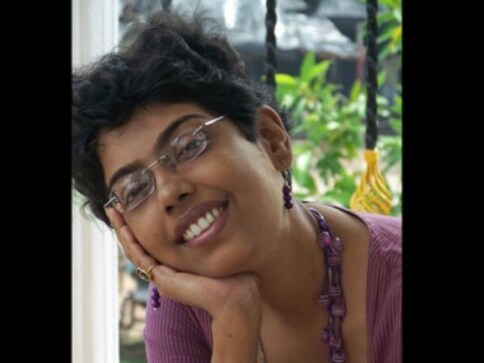 What is really shocking about the gang rape threats against Bengali poet Mandakranta Sen is how it does not really shock us at all. A woman who is outspoken online has to brace herself against such threats at all times. It is par for course these days.
It's just that some women choose to go public with it. Even fewer choose to go to the police, as Mandakranta had done. Most ignore it and hope it's the empty bluster of petty men, for whom the anonymity of the internet is akin to a booster dose of testosterone.
Mandakranta had recently come out in support of fellow poet Srijato, who wrote a poem after the ascension of Yogi Adityanath to the Uttar Pradesh chief minister's post, that hurt the sentiments of a group called the Hindu Samhati. Srijato had an FIR lodged against him because of that poem, called Abhishaap (curse).
"He has hurt the feelings of each and every Hindu through the use of distasteful words against the community," said Arnab Sarkar, member of Hindu Samhati.
Now Mandakranta is paying the price for her solidarity. She is paying for it in the way most women have to, for daring to speak up – by being threatened with rape, rather than debate.
One Raja Das (the account's authenticity is yet to be determined) commented on social media that "women (though he used a far uglier word) like her are destroying the nation, and should be f***ed without a condom."
Though the threat is ugly, what's uglier is that hundreds liked it. The threat is not just your garden variety misogynistic slur, it is a direct reference to Srijato's poem and what offended many about it.
"I have strong reservations about the last line of the poem, where he makes derogatory remarks about the trishul (trident) and Adityanath," Sarkar said, who filed the original FIR.
Srijato, in his poem, had written: "Amake dhorshon korbey joddin kobor thekey tuley, condom porano thakbey tomar oi dhormer trishuley (As long as you lift me out of the grave to rape me, the trishul of your faith will wear a condom)."
In a country where taking offence is practically a fundamental right, it's not difficult to see why that could be perceived as offensive. But then again, Srijato did not make that reference without any context.
He was clearly referring to an oft-quoted speech, where Adityanath had shared a stage, without protest, at a rally with another speaker who had said that they (the crowd) should dig out the dead bodies of Muslim women and rape them. The same speaker also said that Muslim voting rights should be taken away, a statement that has gotten far less attention.
Thus offence breeds offence breeds offence in a never-ending cycle that always begs the question – which offence trumps the other?
One thing is amply clear in our thin-skinned culture. As long as the law allows us to take offence in the name of breeding communal enmity between different groups, it's within our right to do so. If Srijato has the right to write his poem, Sarkar has the right to take legal recourse if he finds his religious sensibilities offended. A court can decide how that story should play out.
But that's where it ends. No one, under no circumstances, has the right to threaten anyone with gang rape.
BJP's Rahul Sinha had the correct response on the issue: "We condemn such threats to a woman. Even if she professes an ideology opposite to ours, we are against such threats to a woman. This cannot be tolerated in a civilised society." But, unfortunately, it is tolerated all the time.
West Bengal's Trinamool government had also taken a stand by defending Srijato. "He wrote a poem, which is a political poem. Those who are spreading saffronisation have lodged the complaint. On social media, the poet is being targeted and threatened... I do not want to name anyone. They want to dictate what we will think and do," Chief Minister Mamata Banerjee had said, in an interview.
But the same Trinamool administration, that stood up for Srijato's artistic freedom, had famously hauled Ambarish Mahapatra of Jadavpur University to jail, for daring to forward (not even create) a cartoon that poked fun at Mamata.
One can also not forget Trinamool MP Tapas Pal's infamous comments at an election rally, where he threatened to ask his "boys" to rape people if they touched anyone from his party. Trinamool condemned his remarks, but Pal continued on as MP nonetheless.
All this to say that no one's hands are clean in this. But, that does not mean that there is any justification for a threat of sexual assault. A politician who even appears to try and justify it does his party no favours.
If Sinha struck the right note for BJP, his state party president Dilip Ghosh struck exactly the wrong one, when he said, "These are nothing but publicity stunts by Left intellectuals to remain in the news. The police will do their job. We feel this is nothing but cheap publicity business."
Mandakranta, for those who do not remember, was one of the artists who had returned their Sakitya Akademi awards during award-wapsi wave. Ghosh might detest her politics but by dismissing a threat of sexual assault against her as "cheap publicity", he cheapens his own party. BJP's normally very vocal women leaders, Roopa Ganguly and Locket Chatterjee, should take note.
Ironically, what's not noticed in all of this is what Mandakranta wrote in her poem. It begins by slamming both sides:
Ekdikey RSS onyodikey Jaamaat ba Huji, Kaar kaachhey kaar kaachhey kaar kaachhey muktikey khuji? (On one side RSS, on the other Jamaat or Huji, where oh where will I find freedom)
And, at the end she writes:
Badla chai naa aar, bodley dao jeeboner maaney; laash na, palaash aaj phutey thaak premer baganey (I do not want revenge, I want a change in the meaning of life; No corpses, only let the red palaash flowers bloom in the garden of love).
Though no trishuls were harmed in her poem, which attacks fundamentalism of all kinds, the "garden of love", clearly, is just a figment of her imagination.
Politics
Claiming that the allegation was baseless, Ali asserted that some local TMC leaders were trying to place people with dubious backgrounds into the party's block-level organisation
India
Yogi Adityanath said under his leadership at the Centre, health workers, administration, governance, police and home guards set the right example by delivering their best
Politics
The BJP central leadership is convinced that only Suvendu Adhikari has the experience of leading an issue-based campaign focusing on the SSC scam and the rampant corruption by the TMC compared to other state party leaders