Bengal: Farmer's body found hanging in Burdwan; family, TMC call it suicide over demonetisation
A farmer's body was found hanging near his residence in Burdwan, Bengal. The farmer's family and TMC called the death a suicide over demonetisation.
Burdwan: An elderly farmer's body was found hanging near his residence at Kalna in Burdwan district on Monday with the Trinamool Congress and family claiming he committed suicide since he was unable to till land due to banning of Rs 500, 1000 denomination currencies.
Arjun Mandi, son of deceased farmer Shibu Mandi said his father, a share-cropper, was depressed for past few days as he was facing problem in buying fertiliser for harvesting their plot of land due to the currency crisis and hanged himself to death this morning.
A senior police officer said a case of unnatural death has been registered and the family members and neighbours were being questioned to know circumstances behind the death.
Meanwhile, Burdwan Zilla Parishad Sabhadhipati Debu Tudu said Shibu had not been able to clear dues with demonetised currencies of Rs 500 and Rs 1000 denomination and was faced with debt since he could not get the new currencies from the local cooperative bank which is witnessing acute cash crunch.
"This led to the tragedy and we will launch demonstration in the district to highlight the plights of farmers like him who are faced with starvation in the wake of demonetisation and lack of adequate number of currencies after the sudden ban", he said after visiting the house of deceased with West Bengal minister Swapan Debnath.
Debnath promised the West Bengal government will provide compensation to the family of deceased.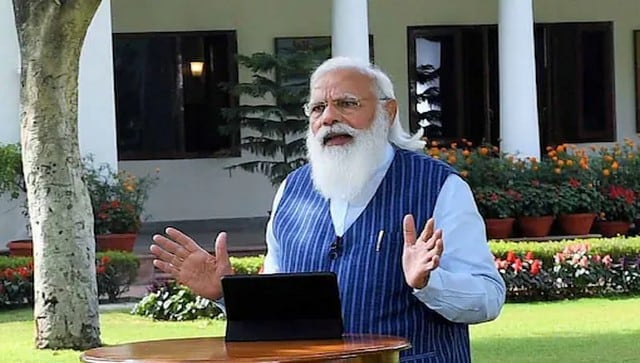 India
Hindus have lost their spirit of Kshatriya-hood. They have become selfish and self-centred, cowering at the very sight of any danger. Yet, it is not too late for them to wake up.
India
Trinamool Congress spokesperson Kunal Ghosh said that the party wants the safety of minorities in both India and Bangladesh
Politics
The Congress' senior election observer said any alliance with smaller parties for the Goa assembly polls is only possible if a party accepts that the Congress will be the pivot of the non-BJP formation.