BCCI CEO Rahul Johri and #MeToo: Anonymous complaints must be ignored; they do injustice to complainant, half-justice to accused
By their toxic nature, anonymous claims of sexual harassment, such as in the #MeToo movement, can never be seen as prima facie cause for any punitive action.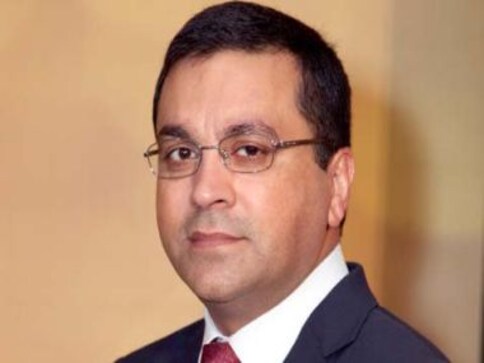 First up, a disclaimer: This is no brief for the innocence or otherwise of Rahul Johri, chief executive officer of the Board of Control for Cricket in India (BCCI). This is a comment against anonymous complaints being given the legitimacy of an investigation. Such inquiries do injustice to the complainant and don't do full justice to the accused. The complainant comes across as having lied. The choice they make of remaining anonymous becomes the reason for negating the trauma, which might have been real. The accused, even though exonerated, will forever be in the shadow of doubt.
It came as no surprise that a three-member panel appointed by the BCCI's Committee of Administrators cleared Johri of sexual harassment charges. Johri was accused of misbehaving with a colleague while working with the Discovery Channel between 2001 and 2016. The colleague's identity is unknown, and there isn't any time stamp on the incident either.
Frankly, this panel should never have been convened, given that the accusation was made anonymously and there was no material evidence of any wrongdoing. Sending Johri on leave and upping the stakes on such a charge is itself a travesty. By their toxic nature, anonymous letters can never be seen as prima facie cause for any punitive action.
That an author named Harnidh Kaur posted the anonymous account on Twitter is also without any redeeming feature. This woman, in her wisdom, decided not to appear before the panel or disclose her identity, and from reports, she was granted this "courtesy". What one cannot understand is why. Surely someone who acts as a "folk devil" and propels unproven gossip on a social network is equally guilty of character assassination.
Against this backdrop, it has to be asked why the BCCI and members of this high-profile committee — comprising Allahabad High Court judge (retd) Rakesh Sharma, former Delhi Commission of Women chairperson Barkha Singh and lawyer-activist Veena Gowda — even thought it necessary to investigate the allegation against Johri when there was no basis. They even called Johri to depose. On what grounds was this opera of the absurd permitted?
A man had to defend himself against an unsubstantiated accusation, and even though he might be relieved that he was given a clean chit, the trauma and stress, as well as the fact that you get tainted, are factors that deserve compensation. Some of it always sticks, and the accused becomes self conscious.
Johri's experience of being hounded based on an anonymous complaint is the perfect example of the flaw in the #MeToo movement. Anyone can make any claim, and it is considered fact. That is scary. It is not only unconscionable, but it detracts from the original intent of the #MeToo movement and trivialises a very serious issue of women's safety and security.
A month ago, it looked like workplace predators were being cut to size. But as the campaign has deflated over time, one is prepared to allow the first inklings of doubt to enter their mind. Was it only former Union minister MJ Akbar and a handful of mildly well-known people who had to be cut to size, and then that's it, done and dusted, now we can all go home, #MeToo is a success?
This is slippery-slope stuff. There have to be some parameters put in place before someone is tarred and feathered. For one, anonymous accusations should not even be acknowledged, let alone be acted on. Anyone advertising the content to others should be equally culpable. For another, #MeToo cannot be used as a weapon, and the peer group of an accused must have basic information before reacting.
Similarly, the Committee of Administrators should have assessed the claim instead of throwing Johri under the bus. As is done in the media, the five Ws at least should have been brought on record.
Speaking of the media, it should also take a step back till it is on stronger ground. This inclination to make an accusation a major story and the subsequent innocence a passing reference is dangerous and cruel. These individuals have families; many get hurt, and relationships are wounded because of what — in the Johri case at least — was wanton and willful grandstanding.
Explainers
The aim of the strategy, also known as 'asymmetrical warfare', is to make Taiwan's defence so secure that any attacker faces a ruinous cost. It also focuses on weapons that are easily concealed such as portable Javelin and Stinger missiles over expensive and easy-to-hit tanks, warships and naval ves
Explainers
The Indian Army takes in Nepalese soldiers under the tripartite treaty signed between Nepal, India and Britain in 1947. India currently has 43 Gorkha battalions serving in seven regiments
Explainers
Codeine is an opioid medication that doctors may use to treat pain. It is used in cough syrups and has mild pain-relieving properties, but it is a powerful drug that one can get addicted to