IMD issues alert as Cyclone Ockhi forms in Bay of Bengal; Tamil Nadu, Kerala, Lakshwadeep brace for severe thunderstorms
A depression over the southwest Bay of Bengal will bring heavy rains to South Tamil Nadu, the regional weather office said
The Indian Meteorological Department (IMD) on Thursday issued a cyclone warning for Lakshadweep islands and parts of Kerala and Tamil Nadu, saying the regions will receive heavy to very heavy rainfall over the next 48 hours, according to media reports.
According to an IMD press release, a depression has formed over the Comorin area, about 240 kilometres from Galle in Sri Lanka, and 170 kilometres southeast of Kanyakumari in Tamil Nadu.
Depression over Comorin area intensifies into deep depression.Likely to form into a cyclonic storm during next 12 hours. #Kanyakumari, #Tuticorin #Ramanathpuram fishermen advised not to venture into Sea. See attachment for more details. pic.twitter.com/A3LrCGF2aR

— TN SDMA (@tnsdma) November 30, 2017
The depression will intensify further into a cyclonic storm in the next 12 hours, the IMD added.
It was likely to move northwest-wards in the next two days and under its influence, heavy to very heavy rains were likely in one or two places in south Tamil Nadu such as Kanyakumari, Tirunelveli, Tuticorin, Ramanathapuram, Sivaganga and Viruthunagar, it said.
Heavy rains were also likely in parts of Nagapattinam, Thanjavur and Tiruvarur, it added.
Depression over Comorin area and adjoining Sri Lanka moved nearly westward with a speed of 15 kmph and lay centred at 2330 hrs IST of yday over Comorin area & nbd near Lat 6.3º N and Long 79.2º E, about 110 km northwest of Galle (Sri Lanka) and 270 km southeast of Kanyakumari. pic.twitter.com/Awq5iR3twJ

— India Met. Dept. (@Indiametdept) November 29, 2017
Further, strong winds reaching 45-55 kilometres per hour were likely to hit south Tamil Nadu in the next 48 hours and the sea would be rough, it said.
Along with rains, thunderstorms and heavy winds, thunder and lightning are also likely in Tamil Nadu and Kerala, The Indian Express reported.
If formed, the cyclone would be named 'Ockhi' and would also be the first tropical storm of the season to develop in the Arabian Sea, according to Skymetweather.
The Tamil Nadu government has taken several precautionary measures to minimise the damage.
According to The Quint, a holiday has been declared for schools in Tuticorin, Tiruvarur, Nellai, and Pudukkottai, while according to India Today, schools will remain closed in Kanyakumari and Thoothukudi districts as well.
The ferry service to Vivekananda Rock in Kanyakumari has been suspended, according to The Hindu.
Heavy rainfall was witnessed on Thursday morning, resulting in an increase in water levels at Papanasam, Servalar, Manimuthar and Kodumudiyar dams, the report added.
The Tamil Nadu State Disaster Management Agency (SDMA) also tweeted photos of Kanyakumari administration clearing uprooted trees from major roads. The area received about 34 millimetres of average rainfall, the SDMA added.
#Kanyakumari administration swiftly responds and clearing trees in major roads pic.twitter.com/zBdL02Ua99 — TN SDMA (@tnsdma) November 30, 2017
According to the Regional Meteorological Centre (RMC) weather data at 5.30 pm on Wednesday, Pamban in Ramanathapuram district recorded 2.9 centimetres of rainfall, followed by Karaikal at 2.6 centimetres.
Fishermen too have been advised not to venture into the sea along the coast of south Tamil Nadu during next 48 hours.
After Chennai was hit by heavy rain last month and faced severe flooding, the civic body set up a control room to monitor the situation.
Citizens can contact on 044-25367823, 25384965 and 25383694 for any rain-related assistance from the civic body, according to Zee News.
A month ago, Chennai received 93 percent more showers than normal in the period between 1 October and 4 November, killing eight persons. Schools, colleges and offices were closed regularly, while and train services too were affected.
With inputs from PTI
Find latest and upcoming tech gadgets online on Tech2 Gadgets. Get technology news, gadgets reviews & ratings. Popular gadgets including laptop, tablet and mobile specifications, features, prices, comparison.
Health
A whole body perspective should therefore be taken into account while recommending treatments or therapies, especially for depression.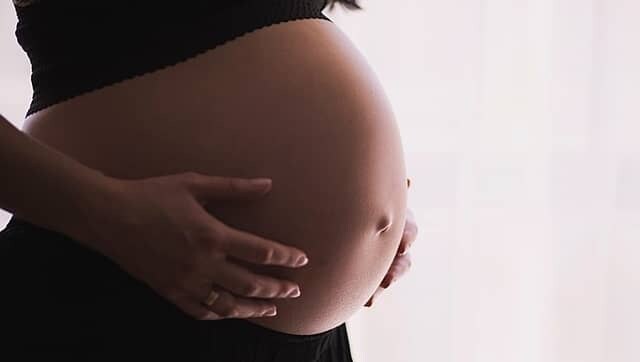 Health
The results of the study showed that maternal stress significantly predicted shorter telomeres in the offspring, while positivity predicted longer telomeres.
India
A research study found that a large number of workers frequently suffer cough, fatigue, body ache, etc. Worryingly, the study also found that they spend an average of Rs 7,248 per year on medical expenses, which amounts to 29.2 percent of their annual income