Basirhat communal riots: Damaged liberal narrative won't help West Bengal, it'll push state towards a darker doom
West Bengal chief minister Mamata Banerjee enjoys a sweet spot in the liberal narrative.
West Bengal chief minister Mamata Banerjee enjoys a sweet spot in the liberal narrative. That she is one among the very few Opposition leaders to hold out against BJP's pan-national hegemonic rise obviously has a lot to do with it. This is easily explained by the curious paradigm of Indian politics where liberalism is the preserve of a few card-carrying members of certain political outfits and their elaborate, elite ecosystem. Whether or not this amorphous tribe upholds liberal values is an open question. What's important is that this group still enjoys a monopoly over truth, and still enjoys the power to shape the narrative. Think #NotInMyName protests.
I say 'still' because BJP's rise as a political force is yet nascent and it takes a considerable amount of time to translate the political power into ideological ascendancy. Congress' long tryst with power and its enduring flirtation with socialism led to the median of Indian politics being set firmly to the Left, leading eventually to its firm institutionalisation.
Left's biggest win was that its obscurantist and totalitarian ideals were held up as a normative principle, and young minds processed through exclusively state-sponsored education were influenced by it on an industrial scale – being denied the option to partake from a marketplace of ideas. The importance of this model cannot be overstated in a desperately poor country where education until recently was a luxury of the few, who then went on to shape much of India's public policy through its many institutions.
The power to define 'liberalism' and set its parameters has since then remained secure in the hands of the aforementioned tribe which guards its institutions – such as media and academia – quite fiercely.
This isn't a particularly Indian condition. CNN's Fareed Zakaria recently wrote in a piece - 'Liberals think they're tolerant, but they're not': "American universities seem committed to every kind of diversity except intellectual diversity. Conservative voices and views are being silenced entirely… It's an attitude of self-righteousness that says we are so pure, we're so morally superior, we cannot bear to hear an idea with which we disagree."
This background is important because it forms the framework within which the narrative around communal riots in India is shaped. Whether or not administrative lapses around a communal incident are discussed threadbare and the administration's role dissected depends not on the seriousness of the incident but on the political identity of the government. This is a poisonous trap.
At one level, any riot or riot-like situation is an administrative failure. The state possesses enough coercive power to control and prevent such incidents and while it is reasonable to assume that certain situations may see a sudden flare-up and necessitate a firefight, by and large, the state is equipped enough to maintain its writ.
When a government fails to do so, or when a pattern of similar incidents emerge with alarming regularity, the state's other institutions must kick in and hold the government responsible. In a democratic set-up such as ours, unless the media or the civil society seek accountability from the government, whose job it is to maintain law and order, there is danger of a 'new normal' being set where subversive elements repeatedly hold the state to ransom and the administration, having ceded ground and with no one to answer to, comes across as weak and ineffective. And having failed once, the media and civil society lose the ability to speak truth to power.
We see this phenomenon relentlessly playing out in West Bengal. The sweet spot in liberal narrative that Mamata enjoys has enabled her to escape criticism and avoid censure despite the repeated incidents of communal violence in Kaliachak, Illambazar, Hazinagar, Dhulagarh, Jalangi, Kharagpur, Burdwan. One expects little of the Opposition, which looks upon the Bengal CM as a vital cog in their 'third-front' wheels, but why such a dereliction of duty from the watchdogs?
Some of the steps that have come to define the Mamata government – "the ban (later lifted by the courts) on Durga Puja immersions on Vijayadashami last year, the ban on Saraswati Puja in some schools this year, the appointment of a Muslim minister to head the Tarakeshwar Development Board this year and the subtle, State-approved de-Hinduisation of Bangla… licence given to radical Muslim preachers and the kid glove treatment of minority criminality…" as Swapan Dasgupta narrates in The Pioneer — would have drawn stinging criticism and sustained campaign from media and other institutions had it emanated from a BJP government.
This tendency, to put politics ahead of liberal principles while claiming to be liberalism's 'sole purveyors' has destroyed the soul of these institutions. There was more emphasis in a certain section of Bengal media on the alleged spat between Mamata and Bengal governor Keshari Nath Tripathi than on the details of the violence and breakdown of law and order. There was an attempt to suppress details ostensibly to 'guard against flare-ups' but one doesn't have to scratch too deep to see the fallacy of that argument.
Unless I missed it, Calcutta's leading English newspaper has four stories on Mamata vs Governor. Not one detailed report on the violence pic.twitter.com/0u5PcaJSmK

— Ashok Malik (@MalikAshok) July 5, 2017
A more subtle demonstration of this theme came from the civil society in Bengal — whose claim to liberalism's mantle is fiercer than Bengal's claim over the humble 'roshogolla'. Nobel laureate Amartya Sen floated a careful doubt about the cause of the frequent communal clashes in the state, advocating that some 'political mischief' is to be blamed for this.
"Bengal has a rich legacy of Hindu and Muslims staying together... and for a long time this co-existence was possible without any communalism, and suddenly this returns. In this context, why suddenly problems are erupting needs to be understood," he was quoted by Times of India, as saying.
It might help Sen's understanding of things if one pays close attention to recent incidents in the state where no less than the Calcutta High Court rebuked the government in October last year for "its 'arbitrary' directive to limit Durga idol immersions so as to not clash with Muharram processions," as recorded by a Hindustan Times report.
According to the report, the single-member bench "noted that the government's directive was "a clear endeavour on the part of the state government to pamper and appease the minority section of the public at the cost of the majority section without there being any plausible justification."
There is little hope that the liberal narrative will correct itself. It is permanently damaged. United States president Donald Trump's rise has shown us what it may ultimately lead to. Whichever way the cookie crumbles in Bengal, tense times are in store.
Subscribe to Moneycontrol Pro at ₹499 for the first year. Use code PRO499. Limited period offer. *T&C apply
Politics
Criticising TMC's 'cut money' culture, the home minister said if voted to power BJP will probe corruption in disbursement of relief fund in the state after Cyclone Amphan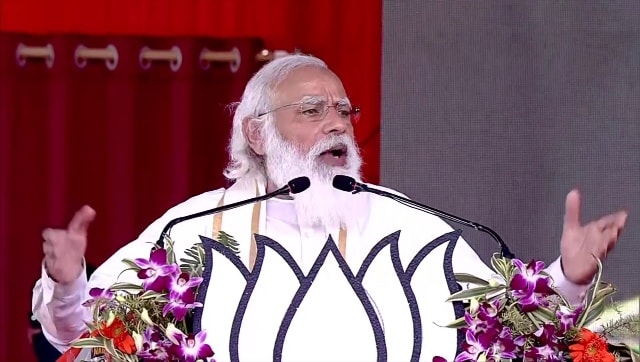 Politics
The prime minister also accused the Mamata Banerjee-led Trinamool Congress government of not transferring funds of central schemes to people in the state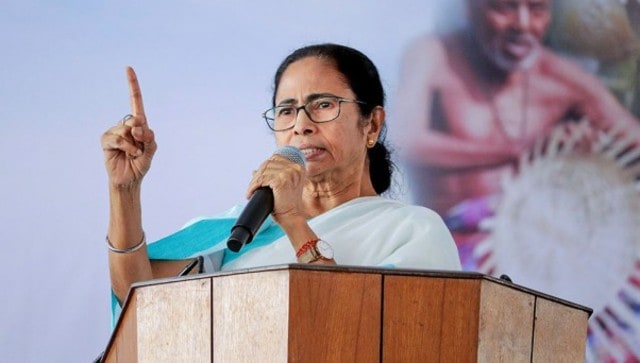 Politics
The Bengal CM also criticised the Railways for denying responsibility over 'security lapses' and announced a compensation of Rs 5 lakh for those seriously injured the blast