Banning 10-year-old diesel vehicles in Delhi: Not enough to improve air quality, say experts
Delhi has lost the gains from the CNG programme introduced in the city to reduce particulate pollution, especially toxic diesel emissions.
New Delhi: Is banning 10-year-old diesel vehicles from plying on Delhi's roads is a solution to the city's air pollution? Experts believe it is a welcome first step, but by no means a complete solution to the massive problem. It is easy to deal with old vehicles because the owners are individuals; but the real challenge lies in reining in polluting industries and real estate companies who operate as powerful lobbies. Still the ban requires a closer look, they say.
According to Delhi traffic police, around 80,000 vehicles travel through Delhi every day between from 8 pm and 6 am - just over two per second. Environmentalists believe that these diesel-operated vehicles contribute 60 percent of the main air pollutants spewed because most of them do not adhere to the vehicular emission standards. Some of them are 10 years old, some 20. A majority of them run on a mixture of kerosene and diesel to save money.
The deadly respirable suspended particulate matter (RSPM or PM10) in the capital's air has been recorded at 316 µg/m3 (micrograms per cubic meter) this year - way above the permissible limit of 40 µg/m3. Studies, conducted since 2007, suggest that the presence of RSPM rises in the city late at night and it corresponds with the timing of the entry of trucks. Its effects remains till early morning.
"The NGT (National Green Tribunal) verdict will reduce the pollution level in the city. Now, Euro II and Euro I cars, which are very polluting, will be phased out. But this is not enough. A lot has to be done because there are no soft options left for the city," Shirin Bithal, research associate at the air pollution unit of Centre for Science and Environment (CSE), said.
"The city needs aggressive and time-bound action to meet clean air standards and reduce public health risks," she told Firstpost.
The national capital was able to arrest and lower air pollution with its first phase of action directed by the Supreme Court in 2001, when the CNG programme was launched. But it could not sustain these gains and air pollution levels are rising again. Growing pollution especially from vehicles and delayed action have enhanced the public health risk.
"Delhi has about 7.5 million registered vehicles and is adding up more than 1,400 new vehicles every day, almost double of what was added in the pre-CNG era. And a considerable number of these vehicles run on diesel. Vehicles having diesel engines emit higher smoke containing nitrogen oxide (NOx) and particles (carcinogens, which causes cancer) than their petrol counterparts," Bithal said.
From just 4 percent of new car sales in 2000, diesel cars are now half of new car sales. In the total diesel use (both bulk and retail), the share of car use (private cars and taxis) is up 22.09 percent. Private cars alone use 13.15 percent, which is higher than buses at 9.55 percent, agriculture at 13 percent, railways at 3.24 percent and mobile towers at 1.54 percent. Cars are the second highest user after diesel trucks at 28.25 percent, according to a research conducted by CSE.
Wrong fiscal policies are hurting public transport. It is ironical that buses that meet 40 percent of the city's travel requirement are taxed higher than cars. For example, the owner of a car that costs between Rs 4 lakh to Rs 6 lakh pays a one-time lifetime road tax that is in the range of Rs 16, 000 to Rs 24,000. This on an annual basis for the useful life of the car (annualized over 15 years) works out to be a mere Rs 1,000 to Rs 1,600 per annum. But a bus carrying 50 to 60 passengers pays tax in the range of Rs 15, 915 to Rs 18, 715 every year. This adds to the cost of bus operations, the CSE research said.
Growth in car sales has also spiked also because of hidden subsidies. It is ironical car users pay nothing or a miniscule amount for using valuable public space to park their personal vehicles. Delhi and other Indian cities have the lowest parking charges in the world.
Rapid motorisation and poor quality fuel have aggravated air pollution in the city and therefore, emission norms need to be tightened, Bithal said.
Currently only 38 cities and towns, including the NCR, get Euro IV (Bharat Stage IV) fuel-vehicles. The rest of India gets Bharat Stage III standard fuel and vehicles.
"The government should ensure that cars must meet Euro V by 2016. Stringent timeline should be set for introduction of Euro VI by 2021. Rapid improvement in fuel quality and vehicle technology is needed across the country to reduce direct exposure to toxic vehicular fume. This nationwide action will benefit Delhi and NCR that has emerged as a pollution hotspot," CSE's Project Director Vivek Chhattopadhyay said.

He said the Supreme Court directives for the first phase (in its order on 28 July, 1998) helped improve emissions standards, implement the largest ever public transport strategy on CNG, cap the age of commercial vehicles, improve vehicle inspection programme and divert substantial truck traffic.
The Delhi government has also relocated polluting industries, cut pollution from power plants and banned open burning of garbage.
"But after 2007, only a few steps were taken – expansion of metro, moderate increase in bus numbers, Euro IV emissions standards and a small network of cycle tracks and footpaths around Commonwealth Games venues. This is too little too late," Chhattopadhyay said.
Delhi has lost the gains from the CNG programme introduced in the city to reduce particulate pollution, especially toxic diesel emissions. To support this programme, the Environment Pollution Control Authority (EPCA) had recommended to the apex court that a favourable taxation policy be adopted to keep CNG prices at least 30 percent below diesel. Moreover, the apex court's order of 5 April 2002 had also directed the central government to accord priority to the transportation sector while allocating natural gas.
"Over time, the price gap has narrowed considerably hurting the programme. In 2002-03, CNG was cheaper than diesel by about 46.71 percent. Between 2004 and 2009, the difference widened further more than 50 percent as diesel prices increased. But in 2011, for the first time, the differential fell to 21.21 percent. In December 2013, the price differential plummeted to 7.35 percent. High fuel costs hurt public transport and undermine clean fuel programme," Deepti Goel, assistant professor in Delhi School of Economics (DSE), said.
Subscribe to Moneycontrol Pro at ₹499 for the first year. Use code PRO499. Limited period offer. *T&C apply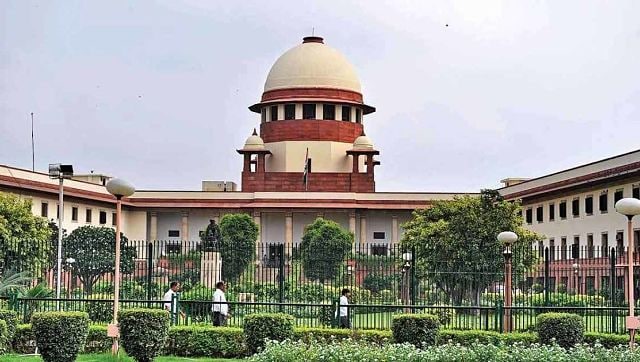 India
The decision came days after Centre issued regulations for social media firms, making it mandatory for them to identify originators of messages that threaten India's security and sovereignty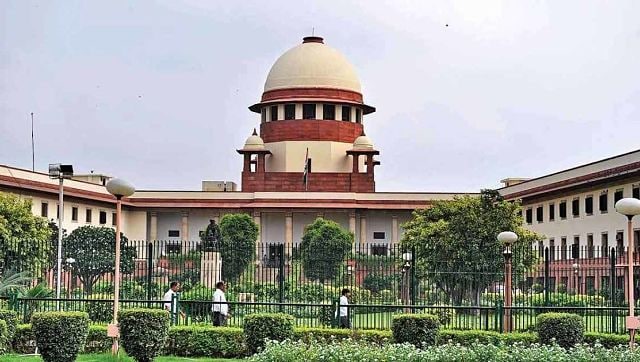 India
The links for virtual court hearings in the apex court will be shared on registered email ids and registered mobile numbers of the concerned advocates-on-record and party-in-person, the court registry said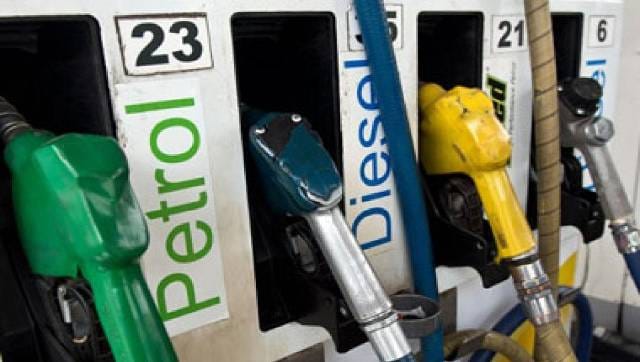 India
A litre of petrol in the National Capital currently costs Rs 91.17, while the price of a litre of diesel is Rs 81.47