Bangladesh elections: Sheikh Hasina's return to power means less worries for India; New Delhi can focus more on western border
Daughter of Bangladesh's first president Sheikh Mujibur Rahman, Sunday's win has consolidated Sheikh Hasina's decade-long rule in the country where she is credited with boosting economic and promoting development
Bangladesh Prime Minister Sheikh Hasina is all set to return to power for a third consecutive term after her Awami League party and its allies won a landslide yet controversial victory in the elections, securing 288 in the 300-seat parliament.
Sunday's win has consolidated Hasina's decade-long rule in the country where she is credited with boosting economic and promoting development. With a 160-million strong population and an emerging economy, Hasina's win is also likely to impact India, Bangladesh's western neighbour that had helped it win Independence from Pakistan in 1971. It is to note that the country which has a burgeoning garments industry, world's second biggest after China, today has both India and China as its top investors.
Not surprising then that hours after the election results, Prime Minister Narendra Modi congratulated Hasina and assured India's continued support.
Reiterated India's continued commitment to work together for the development of Bangladesh and further strengthening of our bilateral relations. — Narendra Modi (@narendramodi) December 31, 2018
West Bengal Chief Minister Mamata Banerjee also took to Twitter to congratulate Hasina.
Heartiest congratulations to Sheikh Hasina Ji on the victory in the Bangladesh General Election বাংলাদেশ জাতীয় সংসদ নির্বাচনে জয়ের জন্য শেখ হাসিনা জি কে জানাই অভিনন্দন — Mamata Banerjee (@MamataOfficial) December 31, 2018
A win for India too?
India has had a good run during Hasina's rule over the past 10 years, be it tackling insurgency in the North East or boosting connectivity to the region. In August 2018, Union minister Jitendra Singh had said that a 45-kilometre rail link between Agartala in Tripura and Akhaura in Chittagong would be built. Both nations have signed several such pacts in the past to send goods and persons across Bangladesh. In fact, Chittagong port is open to Indian vessels too.
According to a Nekkei Asian Review, Bangladesh's economy has averaged above 6 percent annual growth for nearly a decade.
India's relationship with Bangladesh is also linked to its relationship with China. It also does not want Bangladesh to become part of China's 'String of Pearls' strategy to 'hem' in India by using its neighbours, an NDTV report had stated. India is invested in a 'prosperous stable' Bangladesh.
If the neighbouring country does well for itself, it will also cut illegal migration to India's bordering states that had affected the demographics in the past, the report said.
Earlier this year, Hasina had said how India should not worry about the growing Bangladesh-China relations.
"We need investments. We need money for the development of Bangladesh," she said. She also added that India should maintain friendly relations with its neighbours, without really naming China.
Controlling terror groups
India's relationship with the former regime of Bangladesh Nationalist Party (BNP)-Jamaat alliance was hardly friendly with several attacks on Hindus and anti-India activities there. With Hasina at the helm, however, India has gained considerably when it came to tackling ethnic militancy, especially in the North East. Soon after she came to power, the prime minister had ordered flushing out of northeastern terrorists operating from Bangladesh and Islamic State-backed militants. She was also instrumental in handing over ULFA terrorist Anup Chetia to India and crack down on groups such as Jamaat-ul Mujahideen from the country. Taking these into account, Hasina's win would be especially telling since it would mean that India may have a little less worry when it comes to containing terror groups operating from Bangladesh and focus on threats otherwise imposed by Pakistan and China otherwise.
Hasina was gifted with victory in the 2014 election when the BNP boycotted the vote claiming it was not free and fair. The 71-year-old prime minister has, however, also been accused of human rights abuses, crackdown on the media and disappearance of dissenters.
Hours after the election results, which the opposition has slammed as "farcical", Meenakshi Ganguly, director of Human Rights Watch, took to Twitter with allegations of "voter intimidation, restrictions of opposition polling agents and several candidates seeking a re-poll".
With serious allegations of voter intimidation, restrictions on opposition polling agents and several candidates seeking a re-poll there are concerns about credibility of #BangladeshElection2018 https://t.co/Sg2UAygzvd — meenakshi ganguly (@mg2411) December 30, 2018
Find latest and upcoming tech gadgets online on Tech2 Gadgets. Get technology news, gadgets reviews & ratings. Popular gadgets including laptop, tablet and mobile specifications, features, prices, comparison.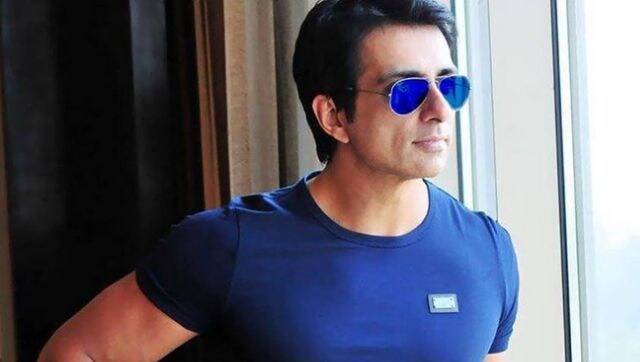 Entertainment
Bombay High Court has granted three weeks' time to Sonu Sood to file an appeal and stayed the order for coercive action by the BMC against the actor.
Entertainment
Far from the amateur, camcorder-in-the-woods aesthetics of some past efforts, recent productions range from intricately plotted live action to digital shorts made with motion-capture suits.
Entertainment
Spike Lee's son Jackson is the first Black male ambassador of Golden Globes.