Ban on diesel taxis in Delhi: Govt to approach SC after cab drivers protest
The government said it will request the Supreme Court to reconsider the ban on plying of diesel taxis in the national capital.
New Delhi: As protesting taxi drivers created a traffic chaos here on Monday, the government said it will request the Supreme Court to reconsider the ban on plying of diesel taxis in the national capital.
"The government has decided to request the Supreme Court to reconsider its decision on ban. The ban has created an unprecedented situation of thousands of taxis getting off road and people facing severe hardships," Transport Minister Nitin Gadkari told reporters.
The decision was taken at an inter-ministerial meeting, attended by Gadkari, Heavy Industries Minister Anant Geete and Environment and Forest Minister Prakash Javadekar.
Hundreds of taxi drivers today blocked National Highway 8 and the Ring Road here to protest against the action by enforcement agencies following the court order.
The Supreme Court on Saturday refused to extend the 30 April deadline fixed for conversion of diesel cabs into less-polluting CNG mode for plying on city roads, sending off-road thousands of diesel taxis, including those run by aggregators like OLA and UBER.
According to Delhi transport department, about 60,000 taxis are registered in the national capital of which 27,000 run on diesel.
Gadkari said the government "respects" Supreme Court and is committed to the issue of environment and has already taken a slew of steps to curb pollution.
"We respect Supreme Court...We have to be sensitive towards pollution. We have been inundated with updates on people facing hardships. That is why we have decided to update the Court on all the measures we had taken in the last two years to curb the pollution," the minister said.
Gadkari said there are reports that the ban has resulted in immediate loss of jobs to thousands of people and also serious commuting problems to working men, women and youth in the National Capital Region.
He said the government is aware that many establishments in Delhi-NCR, particularly in IT and BPO sectors have late working hours and non-availability of safe transport facilities would pose a security threat to those.
After the ban, major companies in Delhi-NCR have decided not to provide any transport facility to their employees.
It was observed in the meeting that initiatives taken by the government during the last two years to check pollution, which include decision to implement BS VI norms from 1 April, 2020 for which oil companies shall be investing over Rs 60,000 crore, need to be properly presented before the apex court.
Speaking about steps taken by the government to check pollution, Gadkari said standards for bio fuel such as ethanol, bio diesel, electric hybrid have already been notified and projects have been taken for introducing up to 20 per cent ethanol blending in petrol.
"Retro fitments of existing polluting vehicle into electric hybrid and electric vehicle have already been permitted and pilot project has successfully completed," he said.
Gadkari said work is in full swing on eastern and western peripheral expressway (WPE) projects to decongest Delhi and 53 km of WPE between Manesar to Palwal has been opened to commuters.
"We have also finalised Delhi decongestion plan with eight arterial roads and concept note for voluntary vehicle scrapping policy is ready. E-tolling has been started on national highways and E-rickshaw policy has also helped in pollution reduction to a great extent," he said.
On Environment Ministry front, five ministerial level meetings have already been held with NCR states and Punjab and short-term and long-term action plans for control of air pollution have been formulated.
"Stubble burning has been banned in all NCR States as well as Punjab and has reduced by 40 per cent in Punjab and 17 per cent in Haryana as compared to last year," he said adding action has been initiated against non-compliant industries.
"Satellite monitoring of stubble burning is being carried out and online transmission of data from 772 PUC Centres in Delhi is being done for better monitoring of check on vehicular pollution in Delhi," he said.
The minister said three non-complying units of NTPC have already been closed and a comprehensive order covering all major sources of pollution has been issued by CPCB in consultation with Ministry of E&F under Air Act.
Geete said to promote cleaner vehicles, incentives are being given to buyers of hybrid and electric vehicles.
"Measures have been initiated to introduce hybrid and electric vehicles for public transportation (buses and taxis)," he said and added the government has introduced an ambitious plans to infuse 7 million hybrid and electric vehicles on road by 2020 under National Mission on Electric Mobility.
The other measures include introducing up to 20 per cent ethanol blending in petrol.
Stressing that vehicles are not the only cause of pollution, Gadkari said, "IIT Kanpur study has also suggested that vehicular pollution is not the only cause of pollution in Delhi. In fact, study shows that vehicular pollution is contributing 9 per cent in summer and 19 per cent in winter."
Gadkari said government will take all necessary steps to reduce the pollution in Delhi.
"We have decided to again put forward all these points to Supreme Court and request them to reconsider their decision in the background of initiatives taken by Government of India," the Minister said.
Find latest and upcoming tech gadgets online on Tech2 Gadgets. Get technology news, gadgets reviews & ratings. Popular gadgets including laptop, tablet and mobile specifications, features, prices, comparison.
long reads
In her latest book, Dialects of Silence: Delhi Under Lockdown, fine art photographer Parul Sharma captures her closest encounters with the sighs, sorrows and consolations of a city in despair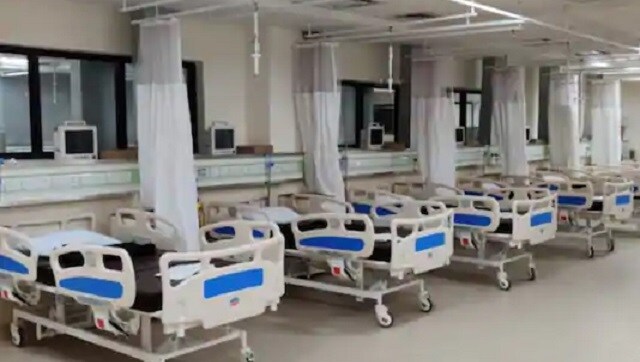 India
The government data also revealed that at 19.5 percent, India has highest share in global Covid-19 recoveries.
India
Singh, who was in New Delhi on Friday, said he will visit Lucknow on 20 September and surrender himself to the Uttar Pradesh Police