Bal Thackeray post on FB: Girl apologises for her 'mistake'
Shaheen Dhada and her friend say they regret posting on Facebook about the shutdown of Mumbai on Sunday during Shiv Sena chief Bal Thackeray's funeral.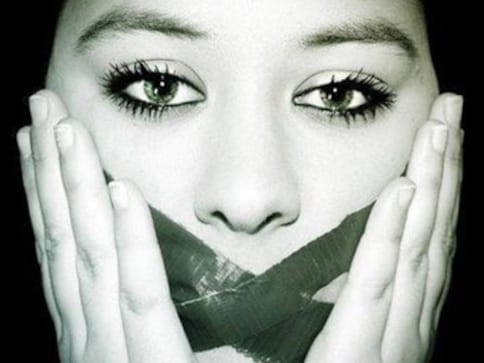 The arrest of the two girls for making a Facebook comment protesting the closure of shops in the wake of Shiv Sena supremo Bal Thackeray's death, has sparked off widespread anger in India. And Shaheen says she will never post on Facebook again.
The 21-year-old's Facebook post read, "People like Thackeray are born and die daily and one should not observe a bandh for that. Respect is earned, not given and definitely not forced. Today Mumbai shuts down due to fear and not due to respect."
Shaheen Dhada along with her friend who 'liked' it, were initially booked under section 295A (hurting the religious sentiment of others). Later, they were released on bail.
In an interview to NDTV, a predictably traumatised Shaheen said she "will never post on Facebook again." "I would like to apologise. He (Bal Thackeray) was a great man." Her friend also expressed regrets for the post.
According to Pranesh Prakash of the Centre for Internet and Society, the arrest of 21-year-old Shaheen Dhada over her Facebook status update questioning the shutdown of Mumbai over Shiv Sena supremo Bal Thackeray's death, is a clear misapplication of section 295 A of the Indian Penal Code ("outrage religious feelings of any class")
In comments to Firstpost, Prakash said that this law had been misused numerous times in the state of Maharashtra. "Bal Thackeray probably violated this provision more times than most other politicians, but was only charged under it once or twice," he said.
Just after the incident, mobs of angry Shiv Sainiks ransacked an orthopaedic hospital run by Dhada's uncle at Palghar. Dr Abdul Dhada has registered a First Information Report (FIR) in Palghar police station.
When asked about the incident, Dr Abdul Dhada told The Hindu, "...Something was quoted by my younger brother's daughter on Facebook. The Shiv Sainiks were unhappy about it. So, they ransacked my hospital. But I would not like to talk about it any further as the matter is being resolved now."
Police have arrested nine persons for their alleged involvement in vandalising Dr Dhada's clinic.
Meanwhile, a Shiv Sena leader told the media that they will not tolerate anything against Bal Thackeray and that the arrests were justified. "Bal Thackeray is our God. We will not tolerate anything against him. Arrest of those who made the Facebook comment is justified."
The arrest has predictably elicited outrage from across the country. Many took to social media to express their disgust, while NDTV reported that the Maharashtra police HQ in Mumbai was very upset with the action taken by the Palghar police and has ordered an inquiry.
Press Council of India Chairman Markandey Katju had also called for the immediate release of the girls and wrote to Maharashtra Chief Minister Prithviraj Chavan asking that action be taken against all the policemen who were involved in the incident.
Politics
Tajinder Pal Singh Bagga's arrest, which saw three states in a political slugfest, was nothing short of a potboiler. It brings to mind the arrest of P Chidambaram, which saw CBI officers scaling walls, and the midnight drama that unfolded in DMK chief Karunanidhi's house
Politics
The remark comes in response to Tamil Nadu Education Minister K Ponmudy decrying any attempts of alleged imposition of Hindi and questioning claims that learning the language would fetch jobs on Friday
Politics
The couple was arrested last month on sedition charges after a call for reciting the Hanuman Chalisa outside Maharashtra Chief Minister Uddhav Thackeray's residence in Mumbai and released on bail 12 days later