Was Baba Ramdev's name never shortlisted for Padma awards?
The Ministry of Home Affairs (MHA) on Wednesday said that yoga guru Baba Ramdev's name was never on the list of people slated to receive the Padma Awards.
The Ministry of Home Affairs (MHA) has reportedly  clarified that yoga guru Baba Ramdev's name was never on the list of people slated to receive the Padma Awards and that the latter's denial  letter to Union Home Minister Rajnath Singh for the award was based only on media reports.
A report in The Economic Times said that Home Minister Rajnath Singh had personally called up 7 to 8 people to inform them about the Padma Award, which did not include Ramdev. "Ramdev was not among those who were called by Singh," ET quoted a senior Home Ministry official as saying.
MHA also said that Ramdev had written to the Home Ministry over the Padma Award solely on the basis of media reports, according to ET. On the other hand, a Ramdev aide questioned why the government did not deny media reports that Ramdev would be given a Padma Award. "That meant there was something and it was natural for us to believe that he was getting a Padma award," the report quoted the aide as saying.
Earlier, after reports emerged on the media that the government was considering Ramdev's name for Padma Vibhushan, Ramdev on 24 January declined the award in a letter to the Home Minister Rajnath Singh.
In the letter, Ramdev had said that he felt that as an "ascetic", he should refrain from getting "rewards or honours". He had also requested the home minister instead to select some other personality for the award.
"I should be allowed to serve selflessly and the award should be given to some other deserving person," Ramdev was quoted as saying in his letter to the Home Minister.
Following the media reports about the Padma Awards, an MHA release had said, "The Government has not yet announced the Padma Awards for the Year 2015. These awards are announced on 25th of January every year, on the eve of the Republic Day. The names appearing in the media are speculative and there is no official confirmation for the same."
(With inputs from PTI)
Find latest and upcoming tech gadgets online on Tech2 Gadgets. Get technology news, gadgets reviews & ratings. Popular gadgets including laptop, tablet and mobile specifications, features, prices, comparison.
Politics
This comes in the backdrop of a heated debate that reportedly ensued at a closed-door meeting of Congress Rajya Sabha MPs
India
Artillery guns, assault rifles, sonar systems, transport aircraft are among the high technology weapon systems on the list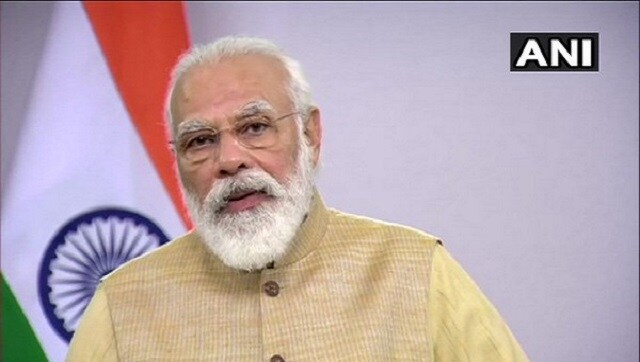 India
Speaking at the finale of the Smart India Hackathon, Modi said the NEP is big on access to education and aims to increase gross enrolment ratio in higher education to 50 percent by 2035.