Away from home, looking for hope: Lakhs of drought-hit Bundelkhand migrants seek asylum in Delhi
Living in the shanties build around in East Delhi, the migrants speak of the same compulsion of leaving home - the drought in Bundelkhand.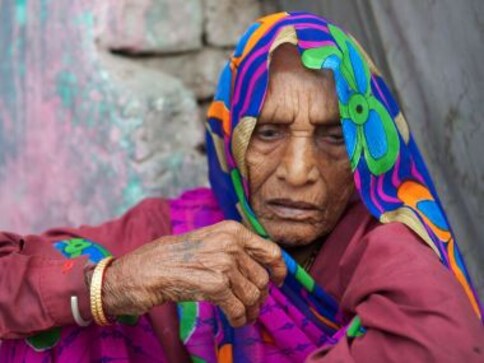 New Delhi: The creases on her face get more pronounced when she speaks of home, and the pain seeps through her eyes when she talks about the journey to a place where she is forced to live now; the alien place which she looks at with puzzled eyes.
Harvi Devi is just one of about two million people who have migrated to the capital seeking respite from the severe drought in Bundelkhand.  In her late seventies, Devi took one of the many crowded trains from Mahoba district in Uttar Pradesh, one of the several drought-hit areas in and around Bundelkhand.
Devi, who initially insisted on staying back, had to leave home as survival became difficult because of the extreme living conditions.
"Sab bin to koi jee le par bin pani kono kayse jiye ji? (You can live without a lot of things but how can one survive without water?)," Devi said.
According to a CNN-IBN report,  at least 18 lakh people — about 10 percent of the population — have migrated out of Bundelkhand to Delhi alone during the past one year.
Somalian poet Warsan Shire, while speaking on the European refuge crisis that captured the imagination of the world last year after the image of the three-year-old Aylan Kurdi's lifeless little body on a Turkish beach went viral, wrote, "No one leaves home unless home is the mouth of a shark. You only run for the border when you see the whole city running as well. No one puts their children in a boat unless the water is safer than the land."
Living in the shanties build around a construction site at Khichripur in East Delhi, these migrants may not possess the skills of poetic oratory to convey their plight but they speak of the same compulsion of leaving home.
As we enter the place around 6.30 am, the women are busy cooking while the children are playing in the field trying to adjust to their new life. The men are readying for their day-long work, as they clean themselves with the precious water stored away in gallons.
Khilla Ahrawar, who has migrated Silawat village in Madhya Pradesh said, "Many members of my family are still living in the village. They are not willing to leave it as they are really afraid of coming to this big city. But I am afraid that with almost no help from the government they cannot survive their too".
He added, "We have to ensure that we earn enough to live here and also send money back home so that they can feed themselves there. It is a struggle which does not seems to end."
Amna, another migrant who came to Delhi few weeks ago said, "I will never be able to forget the last few months. We have seen drought earlier too but this time it was so bad that we had to leave our villages. Living here in these shanties with no security is very difficult. But at least we are getting water here. Our children are getting food to eat. If we would not have left our villages it would have eaten our children instead."
Most of these labourers are working at construction sites across the city. It gives them some income and two meals. But not all are that fortunate. Many get trapped in the clutches of unscrupulous contractors and have to beg for their dues.
Rakesh Kumar, an auto-rickshaw driver who also runs an organization called 'Bundelkhand Mazdoor Adhikaar Sangathan' that helps the labourers coming from the Bundelkhand region said, "I came from Bundelkhand a few years ago. I have seen thousands of people from my area coming here. But this year they have arrived in huge numbers because of the severe drought."
"They are living in slums across the city. In places like Rohini, RK Puram and in other parts of the National Capital Region. They are struggling to survive without any basic amenities but then they are able to stay alive," Kumar said.
Kumar works to help many labourers get their dues from contractor and feels that it is total lack of apathy that creates a situation that dives them out of their homes.
"I went on a hunger strike a few days ago at Jantar Mantar to draw the government's attention towards the plight of our people. I hope our voice will reach to the authorities," Kumar said.
Rajan Dhameria, who belongs to Bundelkhand but has lived in Delhi for many years said, "For so many years people from the Bundelkhand region have been forced to migrate as their basic needs cannot be fulfilled. Why does the government fail to respond? Why cannot the government ensure that the region is developed so that no one is compelled to leave their home and live like this on roads?"
Politics and economics of underdevelopment and successive droughts in Bundelkhand will churn out some fancy arguments and rhetoric. However, what Harvi Devi said as she wiped her eyes with the corner of her saree came out to be the most straightforward and honest one.
"Sarkaar to bahot badi cheez hoye hai, ou ka paani aur anaaj na de paay apni junta ko. (Government is a very big thing. How can it not provide water and food to its people?)" Devi said.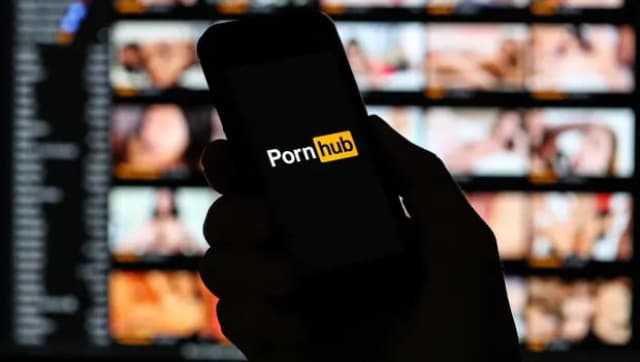 Explainers
News of a 10-year-old being raped and murdered, allegedly by a porn-addicted teenager, has raised the old demand of banning X-rated content online. But studies show countries which loosened porn restrictions witnessed a decrease in sex crimes and experts say porn may act a 'safety valve' for men
Explainers
Viktor Orban donned a scarf depicting 'Greater Hungary' – the historical Hungarian kingdom that contained almost all of what is today Slovakia and large parts of other neighbouring countries including Ukraine, Austria, Croatia, Serbia – to a soccer match on 20 November. Now they are seething
Explainers
From claiming traffic congestion causes divorce to jumping to the defence of Maharashtra governor Bhagat Singh Koshyari amid the Chhatrapati Shivaji Maharaj row, Amruta Fadnavis has shown a penchant for making news