Auction not necessary, common good needed in disposing resources: SC
The Supreme Court has held its verdict on 2G spectrum allocation was not applicable to all natural resources.
New Delhi: Auctions are not the only permissible method for disposal of natural resources across sectors, the Supreme Court today said holding that the 2G verdict was confined to allocation of spectrum and is not applicable to other resources.
Giving its opinion on the Presidential reference arising out of 2G verdict, a five-judge constitution bench headed by Chief Justice SH Kapadia also ruled that common good is the touchstone for any policy and if it meets that then any means adopted is in accordance with the constitutional principles.
Auction despite being a more "preferable method" of allotment of natural resources cannot be held to be a constitutional mandate, observed the bench also comprising justices D K Jain, J S Khehar, Dipak Misra and Ranjan Gogoi.
"In our opinion, auction despite being a more preferable method of alienation/allotment of natural resources, cannot be held to be a constitutional requirement or limitation for alienation of all natural resources and therefore, every method other than auction cannot be struck down as ultra-vires the constitutional mandate," the bench said.
The bench said that auctions may be the best way of maximizing revenue but revenue maximisation may not always be the ultimate motive of the policy and natural resources can be allocated to private companies by other methods for the purpose to subserve public good.
"Common good is the sole guiding factor under Article 39(b) for distribution of natural resources. It is the touchstone of testing whether any policy subserves the common good and if it does, irrespective of the means adopted, it is clearly in accordance with the principle enshrined in the Article," the bench said.
The apex court referred to various judgements delivered by it earlier while upholding government's decision to allocate natural resources through means other than auction.
"It is manifest that there is no constitutional mandate in favour of auction under Article 14. The Government has repeatedly deviated from the course of auction and this Court has repeatedly upheld such actions," the bench said.
It said "whenever the object of policy is anything but revenue maximization, the Executive is seen to adopt methods other than auction".
Justice Khehar, who wrote a separate but concurring judgement, said that natural resource should not be dissipated as a matter of charity, donation or endowment, for private exploitation.
"No part of the natural resource can be dissipated as a matter of largess, charity, donation or endowment, for private exploitation. Each bit of natural resource expended must bring back a reciprocal consideration. The consideration may be in the nature of earning revenue or may be to best subserve the common good. It may well be the amalgam of the two.
"There cannot be a dissipation of material resources free of cost or at a consideration lower than their actual worth. One set of citizens cannot prosper at the cost of another set of citizens, for that would not be fair or reasonable," Justice Khehar said.
The court disagreed with the contention that auction should be the only means of allocation as other methods can be abused by the private companies in connivance with government authorities as happened in 2G case.
"It may be said that even auction has a potential of abuse, like any other method of allocation, but that cannot be the basis of declaring it as an unconstitutional methodology either. These drawbacks include cauterisation, winners curse etc.
"However, all the same, auction cannot be called ultra vires for the said reasons and continues to be an attractive and preferred means of disposal of natural resources especially when revenue maximisation is a priority.
"Therefore, neither auction, nor any other method of disposal can be held ultra vires the Constitution, merely because of a potential abuse," the bench said.
The court said that revenue maximisation cannot always be the primary consideration while allocating resources to private companies and assume secondary consideration when the development is the main consideration.
"Revenue maximization is not the only way in which the common good can be subserved. Where revenue maximization is the object of a policy, being considered qua that resource at that point of time to be the best way to subserve the common good, auction would be one of the preferable methods, though not the only method.
"Where revenue maximization is not the object of a policy of distribution, the question of auction would not arise. Revenue considerations may assume secondary consideration to developmental considerations," the bench said.
It said that the suggestion that disposal of a natural resource for commercial use must be for revenue maximization is based "neither on law nor on logic".
"Economic logic establishes that alienation/allocation of natural resources to the highest bidder may not necessarily be the only way to subserve the common good, and at times, may run counter to public good.
"Hence, it needs little emphasis that disposal of all natural resources through auctions is clearly not a constitutional mandate," the 208-page opinion given by the apex court said.
PTI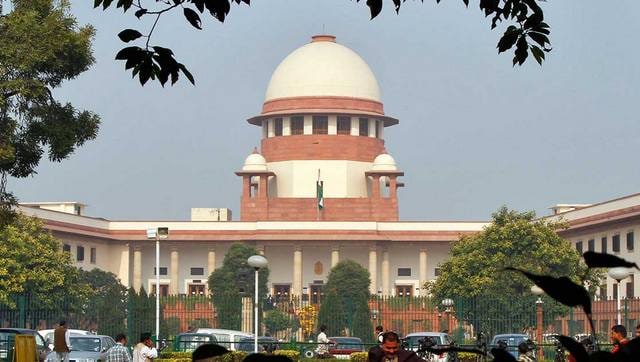 India
There is a need for top court's intervention on certain national issues as there might be matters related to coordination between states, the bench said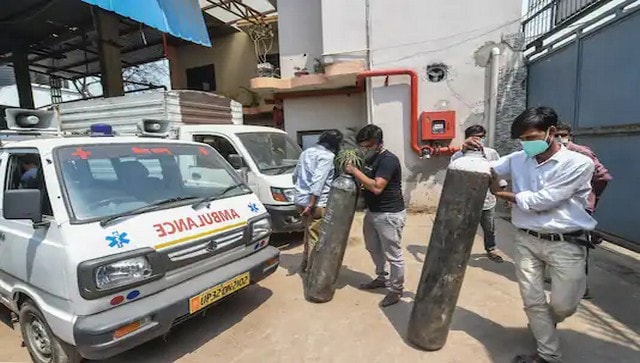 India
Delhi HC had earlier ordered the Centre to provide oxygen by whatever means to hospitals facing shortage, observing it 'seems human life is not important for the state'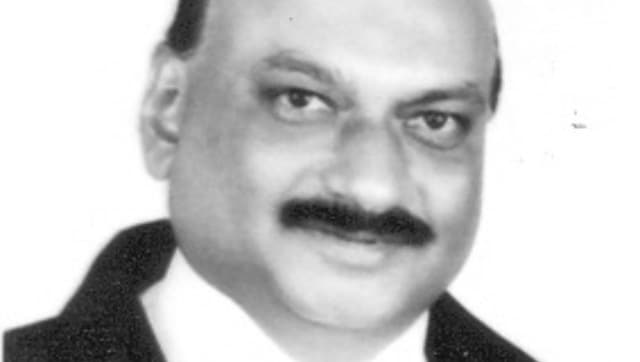 India
The judge was admitted to the Medanta hospital due to a lung infection and was in the ICU, sources said