Attention BJP: When the Muslim League rescued Ambedkar from the 'dustbin of history'
Do Amit Shah and Mohan Bhagwat know that B R Ambedkar — the Dalit icon BJP is falling all over itself to embrace for its own selfish reasons — first entered the Constituent Assembly thanks to the Muslim League - and not the Congress Party as is generally believed?
By S N M Abdi
Do Amit Shah and Mohan Bhagwat know that B R Ambedkar — the Dalit icon BJP is falling all over itself to embrace for its own selfish reasons — first entered the Constituent Assembly thanks to the Muslim League - and not the Congress Party as is generally believed?
If the truth be told, Ambedkar's patron-in-chief was Jogendra Nath Mandal (1904-1968), the architect of Dalit-Muslim unity in undivided Bengal who got Ambedkar elected to the Constituent Assembly from Bengal with the help of Muslim League, before crossing over to Pakistan in 1947 to become the Minister for Law and Chairman of the Constituent Assembly in the Muslim country carved out of India.
It seems that Sangh intellectuals haven't bothered to brief the BJP top brass about the company Ambedkar kept in pre-Partition days. No wonder that Shah and Rajnath Singh, who want to reap the Dalit vote in Bihar, chose Tuesday April 14 - Ambedkar's 125th birth anniversary - to kick off the party's campaign for the assembly elections.
Significantly, the BJP's campaign to appropriate Ambedkar for electoral gains is not confined to Bihar - it's a nationwide drive to win over Dalits. Today BJP leaders have put Ambedkar on a pedestal and are extolling him in the same breath as Hindutva stars like V Savarkar and MS Golwalkar!
But are they aware that the Ambedkar we know today is the creation of Mandal and Muslim League? Mandal pulled Ambedkar out of the dustbin of history he had been consigned to by the Congress for insisting that Dalits were not Hindus. Such was the animosity against Ambedkar and Scheduled Castes Federation (SCF) that he failed to even win the Bombay provincial assembly election in March 1946.
There was no hope in hell of Ambedkar making it to the 296-member Constituent Assembly elected by the provincial assemblies. But then a miracle happened. Mandal invited Ambedkar - who was down in the dumps - to Bengal where the Muslim League was in power and got him elected to the Constituent Assembly in the twinkle of an eye.
Mandal, Bengal SCF leader, was not only Minister of Judicial, Legislative, Works and Buildings departments but a hot favourite of Muslim League premier Hussain Shaheed Suhrawardy.
Ambedkar made the most of the big break Mandal and Muslim League gave him. He never looked back. After the Partition, he was co-opted by the Congress into the seat vacated by MR. Jayakar from Bombay. And the rest, as they say, is history.
But Muslim League's and Mandal's role in giving Ambedkar a new lease of political life is hardly known. It's mentioned in passing, as on page 100 of Christophe Jaffrelot's Dr Ambedkar and Untouchability: "In 1946, Ambedkar had contested elections to join this body [Constituent Assembly], not in Bombay, where Congress was the ruling party, but in Bengal, where he was elected after winning the support of the Muslim League".
Similarly, A. Anand, co-author of of Bhimayana, a graphic biography of Ambedkar, writes: "When members were being elected to the Constituent Assembly by provincial assemblies, Ambedkar stood little chance with SCF members in the Bombay province unable to make up the numbers. Bombay premier B.G. Kher, under instructions from Sardar Patel, ensured that Ambedkar was not elected to the 296-member body."
"At this juncture, Jogendra Nath Mandal, a man forgotten today except in the Dalit circles of Bengal, came to Ambedkar's rescue. As the leader of SCF in Bengal, he had forged an alliance with the Muslim League and commandeered the numbers to get Ambedkar elected to the CA from the Bengal assembly."
Dwaipayan Sen has explained the fundamentals of the Mandal model of Muslim-Dalit unity in The Indian Economic and Social History Review. "The spirit animating his [Mandal's] alliance with the Muslim League was closely linked to the socio-economic circumstances experienced by Dalits and Muslims alike. The shared experience of the grinding poverty of rural Bengal was common to both their communities.
"The following reification held force: the British and caste Hindus were capital, Dalits and Muslims, labour. The vast majority of the Dalit population was poor, including agriculturalists, sharecroppers and workers, and had been deprived of formal education-as were the majority of Muslims. The spirit motivating the political alliance in the domain of elite politics then was to draw on this shared experience, crafting policies benefitting the vast majority of the population of Bengal."

Mandal supported the Muslim League because he concluded that scheduled castes would be better off in a secular Pakistan than in an anti-Dalit and communal Congress Party-ruled India. He was a great admirer of Jinnah's secular principles rating him higher than Gandhi and Nehru as a protector of minorities. So Mandal left India to become not only Pakistan's first Law Minister but one of its founding fathers.
He was the highest ranking Hindu in the government of Pakistan and a staunch advocate of secularism in Muslim-majority Pakistan. But his dreams were shattered after Jinnah's death. He revolted when Prime Minister Liaqat Ali Khan decided to turn Pakistan into an Islamic state; he argued vehemently against making Islam the state religion at the cost of religious and ethnic minorities.
He grew increasingly disillusioned and isolated in post-Jinnah Pakistan. The final straw was the massacre of thousands of lower caste Hindus in East Pakistan in 1950 triggering an exodus to India. As Pakistan descended into a theocracy, Mandal decided to seek refuge in India. He fled Karachi and sent his resignation to the Prime Minister of Pakistan from Calcutta.
Mandal was reviled as a Pakistani in India and widely hated but he still devoted his time and energy to the rehabilitation of Hindu refugees from East Pakistan flooding West Bengal. He moved from one refugee camp to another pleading with government officials and political workers to help the uprooted. But Mandal was treated like a pariah. Political parties kept him at an arm's length and branded him Pakistan's agent.
Mandal's explanations fell on deaf ears. Newspapers too ganged up against him: Mandal was vehemently criticized but his response was blacked out. Even the communists christened him Jogendra Ali Mollah! He tried to stage a comeback through the ballot contesting the election from Barasat in 1967. But he lost badly. And a year later the maverick Dalit leader was dead.
These are the undeniable facts of modern Indian history. Can the BJP come to terms with historical truths? Will the BJP still embrace Ambedkar after knowing that he owed his rise to the Muslim League, and that his biggest benefactor - Mandal - who catapulted him to the Constituent Assembly ultimately deserted India for Pakistan?
Find latest and upcoming tech gadgets online on Tech2 Gadgets. Get technology news, gadgets reviews & ratings. Popular gadgets including laptop, tablet and mobile specifications, features, prices, comparison.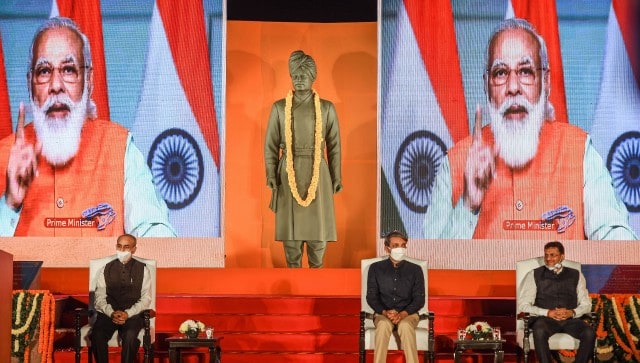 India
JNU students flashed posters of 'Modi go back' and 'we want answers' ahead of the unveiling of the statue by the prime minister at the varsity's north gate
India
History is replete with biases and politics is pregnant with contradictions. Thus, the pursuit of innocuous history and pristine politics is not only factually erroneous but also intellectually untenable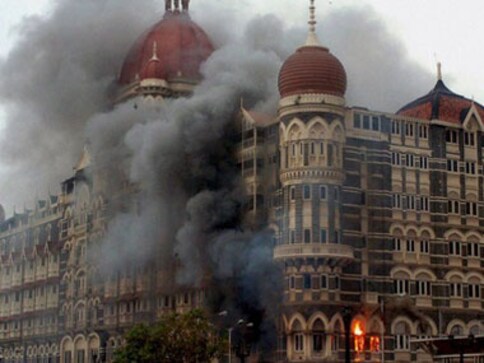 India
Mukhtar Ahmed Sheikh had made it possible to intercept the 26/11 death squad's calls — and prove Pakistan's role in the 2008 Mumbai terror attacks — but he remains nearly unknown. He neither received a medal, nor a reward. Instead, he was held in prison for three months on spurious charges.