Attacks on African nationals: India must curb racism, protect image from miscreants
It would be unfortunate if the hard work of African nations and India and their reputation is damaged because of miscreants who are unable to move past their colour bias
The violent attacks following the death of a teenager in Noida due to drug overdose has sent African students living in the region in a tizzy. After two separate incidents of violence where Nigerian and Kenyan nationals were attacked in the Greater Noida region, the African community in New Delhi raised its voice against the unabated and misguided attacks. The assault on four Nigerian students in Greater Noida on 27 February follows a string of attacks on African nationals in the country in the last two years, despite the government's attempt to prevent such incidents.
The Nigerian students were attacked by a group of Greater Noida residents who took out a candle-light march on 27 February after a 17-year-old boy (Manish) died last week in the NSG Black Cats Enclave due to suspected drug overdose. The protest march was taken out after the police released some of the Nigerians detained for questioning in connection with the case due to "lack of evidence".
Five Indians were arrested following the attack on Nigerian students. Officials from the Nigerian High Commission had also met with the injured nationals and said that the victims felt "unsafe". A senior high commission official told PTI that the mission was in touch with the External Affairs Ministry on the issue.
Close on the heels of the arrest of five Indians over attacks on African students, a Kenyan woman was allegedly pulled out of a cab and assaulted by some unidentified persons in Greater Noida.
In her complaint, the Kenyan national has alleged that she was attacked on 28 February night near sector Omicron in Greater Noida. "The Kenyan woman has informed that she was travelling in an Ola cab when unknown persons stopped the vehicle, pulled her out and thrashed her," Deputy Superintendent of Police Abhinandan told media.
The victim was taken to Kailash Hospital in Greater Noida from where she was discharged later. The police have lodged an FIR and a manhunt has been launched to arrest the culprits. However, reports on Thursday said that the victim has withdrawn her case.
Trail of violence towards Africans in India
India is home to many African nationals including from Rwanda, Uganda, Nigeria and Congo. Attacks such as above had taken place in Delhi and Bengaluru, sparking outrage among the African community in India. Despite Ministry of External Affairs spokesperson Gopal Baglay's assurance that the government is committed to ensuring safety and security of all foreigners in India and people from Africa, including students, the Association of African Students in India (AASI) has said it will send a report on the "barbaric racism" to all heads of governments in Africa.
While speaking with the media, members of AASI said that illogical violence against Africans and added police apathy is getting unbearable. "We cannot take this anymore," Presidoe Okungi, a member of AASI, told Outlook.
The Nigerian nationals were attacked on allegations of cannibalism and for forcing the Noida minor to take drugs. "One cannot accuse someone of cannibalism. It is a serious charge. This is also happening because of the existing stereotypes amongst the Indians regarding us," Okungi added.
On 20 May 2016, Congolese national Masunda Kitada Oliver was killed in a brutal attack in south Delhi's Vasant Kunj area, triggering outrage by envoys of African countries, even as India had assured of safety to African nationals.
A few Africans, comprising men from Nigeria and Cameroon and women from Uganda, Cameroon and South Africa were also allegedly attacked in May last year in what was dubbed as a racial crime, in Delhi's Mehrauli's area, even though the city police had claimed the incidents were fallout of arguments over loud music and drinking in public.
In another incident, four African nationals were allegedly attacked by a mob at Byrathi in Bengaluru in March 2015, after locals were reportedly "annoyed" with them for creating "nuisance" in the area.
Govt downplaying racism could affect trade, relations
In each of the cases, the police had said that racism had nothing to do with it. However, for the student association and the Group of African Heads of Missions, as quoted by Al Jazeera it had, and the time had come to take up the issue at a higher level. Ratcheting up efforts to contain the damage over attacks on African nationals, External Affairs Minister Sushma Swaraj had on 31 May 2016 announced a slew of steps including a country-wide sensitisation campaign while asserting that the killing of the Congolese youth was not a "racial crime".
At a time when Prime Minister Narendra Modi is trying hard to ramp up trade and bilateral relations with African nations, such attacks on African students in India is not going down very well with the community. "There are a lot of Indians living in Africa peacefully. Nigeria alone has around two lakh Indians living there. We give them the best of treatment and hospitality. And when we come here we expect the same," a member of the AASI was quoted as saying by Hindustan Times.
According to Ministry of External Affairs as of December 2016, 40,035 Indians live in Nigeria, out of which 40,000 are non-resident Indians. There are 80,000 Indians living in Kenya — 20,000 of them are NRIs and 60,000 are persons of Indian origin (PIO), whereas in Democratic Republic of Congo there 9,000 NRIs and 25 PIOs. With such staggering number of Indians spread over in crucial African nations, if India does not look at methods to control the racial attacks on African nationals here, ties are definitely going to be affected.
IANS reported that Nigeria has summoned Indian High Commissioner Nagabushana Reddy in Abuja to express displeasure over the attacks on Nigerian students in India and voiced concern that the incident was not the first of its kind, the country's Foreign Office said.
"I have just finished a meeting with the Indian High Commissioner where I expressed Nigeria's displeasure with the attacks on Nigerians," Sola Enikanolaiye, the Permanent Secretary, Ministry of Foreign Affairs Nigeria, had tweeted. According to him, the concern of the ministry is that such a matter should not be allowed to affect the relationship between the two countries, the report said.
He expressed concern that the incident was not the first of its kind. "This is not the first time this has happened; Nigerians have suffered similar attacks in the past; so, what we will like to see on this occasion is that the perpetrator should be arrested," he said. And we want to see diligent prosecution so that it would serve as a deterrent to those who think they can take laws into their hands and harass students who are going to their studies.
Quoting data from the Ministry of Human Resource Development, The Indian Express reported that Sudan and Nigeria feature fourth and fifth on the list of top 10 countries from where students come to study in India. In the data for 2015, 42,420 foreign students were studying in India. Sudanese student count was 2,047 while 1,990 Nigerian students were studying in India. According to data by the United Nations, at least 11 percent of the visits by Nigerians to India are for educational purposes.
AASI calls for strict action
In a stern message to the Indian authorities, AASI put out a message on their Facebook page and said:
"We are tired of the appeasement and promises made by the Indian Government. Failure to secure the lives and to ensure 'maximum security' in areas where African students live will entail us taking stringent actions.
1. We will actively urge the African Union to cut all bilateral trade with India.
2. We will ask African students in our respective countries to stop making India their study destination with immediate effect.
3. We will call for a nationwide protest inviting all Students and people of the African diaspora here in India and as well international media houses for coverage."
Africa Union criticises racist attacks
Underlining the long-standing bonds of solidarity and cooperation that exist between Africa and India, the African Union (AU) called on the Indian authorities to take all necessary steps to ensure the safety and security of all African citizens currently living in India. The AU on Thursday said it was extremely appalled by the attacks on Nigerian students and a Kenyan woman in India, IANS reported.
The pan-African bloc deplored the violence unleashed during the riot, the AU said in a statement. The attacks also resulted in the displacement of many Africans from their normal places of residence, thereby putting their lives in serious danger, Xinhua news agency reported.
In July 2016, when Modi undertook his first trip to African nations, media hailed it as a path-breaking move making him the first Indian Prime Minister to do so. The visit back then signalled not only an extension of India's influence in the Indian Ocean region, but also a deepening and strengthening of India-Africa partnerships and agreements. The visit was a glimpse into the evolving principles of the Modi doctrine and its role in shaping India-Africa affairs.
It would be unfortunate if all the hard work of African nations and India, and their reputation is damaged because of miscreants who are unable to move past their colour bias. Talk about anti-nationals, and there you have them.
Below is the table which explains the trade ties between the two nations from last year.
| | | | | |
| --- | --- | --- | --- | --- |
| Ranking | Country | Export (USD mn) | Import (USD mn) | Total Trade (USD mn) |
| 15 | NIGERIA | 2,221.90 | 9,949.17 | 12,171.07 |
| 41 | GHANA | 623.73 | 2,981.27 | 3,605.01 |
| 42 | EGYPT | 2,337.65 | 1,221.20 | 3,558.85 |
| 43 | KENYA | 3,025.85 | 127.55 | 3,153.40 |
| 45 | ANGOLA | 223.19 | 2,766.81 | 2,990.00 |
| 48 | TANZANIA | 1,654.64 | 924.79 | 2,579.43 |
| 54 | MOZAMBIQUE | 1,241.99 | 362.88 | 1,604.87 |
| 57 | MOROCCO | 342.19 | 1,077.58 | 1,419.77 |
| 63 | ALGERIA | 787.81 | 299.44 | 1,087.24 |
| 67 | COTE D' IVOIRE | 397.04 | 572.48 | 969.53 |
| 68 | SUDAN | 782.35 | 149.20 | 931.56 |
With inputs from agencies
India
The 'annadata' narrative is slowly peeling off. Indians can now clearly see that beneath the costume of farmers exist many hardened criminals and anti-national elements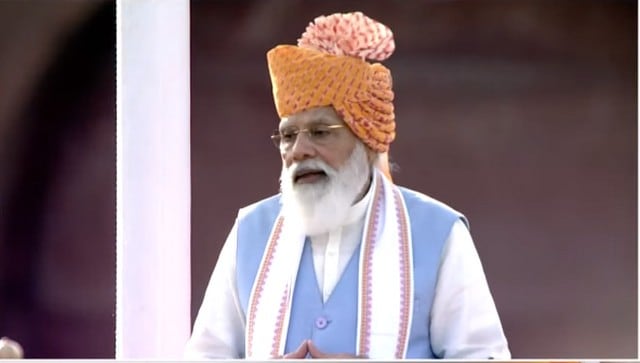 India
Responding to a question that opposition and critics term Modi an autocratic leader who takes all decisions on his own, Shah described the prime minister as a "democratic leader".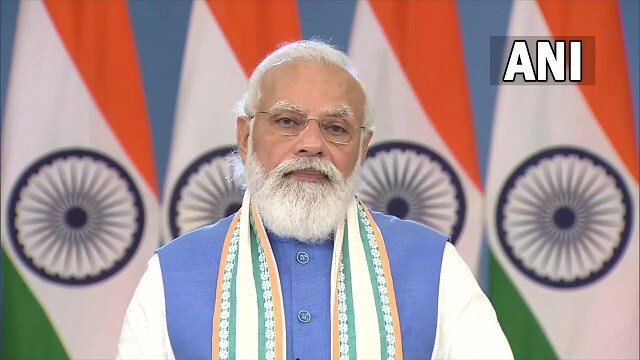 Politics
Since his days as Gujarat Chief Minister, Modi repeatedly said that, with the same laws, same rules, same officers, same people, same files, he has shown things can happen