At recent counter-terrorism conference, experts offer differing perspectives on identity of enemy, strategies to deal with Pakistan
At a recent counter-terrorism conference by a prestigious think tank in India, a dissonance emerged in perceptions on exactly who was the 'enemy' and what had to fought.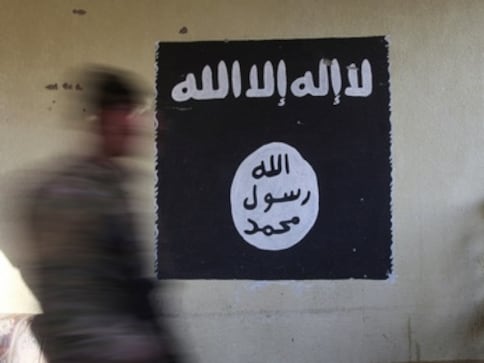 A recent counter-terrorism conference by a prestigious think tank brought together experts and officials from nearly 30 countries, including most of our neighbours. Pakistani analysts chose to remain absent, which was expected, since the debate on international terrorism was obviously likely to focus considerably on the machinations of that country's uniformed elite.
For a country that focuses so much on terrorism in terms of its global outreach and public diplomacy, India has hosted relatively few such events in the past, barring an earlier conference by the same think tank in 2016. To that extent, the focus on the subject was welcome. The fact that the conference proceedings were divided into interesting segments, including how to deal with ideological challenges was equally commendable. While there were many areas of agreement between the participants – including that international cooperation was simply not good enough to defeat a monster that itself had no difficulties in cooperating with a variety of criminal elements — what was also apparent was a dissonance in perceptions on exactly who was the 'enemy' and what had to fought.
For countries from the West, the 'threat' was primarily from the Islamic State, which is understandable, given that the group continues to pose a threat to much of Europe and the United States. Dealing with the threat has also raised tensions between the US and Russia, but that's another story. The threat from the presence of Islamic State elements in Afghanistan formed a major part of their worry, and that was where opinions differed.
To the West, Islamic State has to be pursued to the death, wherever it may be hiding, which is a desirable and necessary objective. For India however, armed with far more data and information, the Islamic State in Afghanistan is more a creature of the Pakistani intelligence forces than a force in itself. There is enough information to point to the fact that the group is the third iteration in the saga of Pakistan-backed terrorists – following the mujahideen in the 1980s and the Taliban thereafter. For one, the Islamic State in Afghanistan has murdered and attacked the Shias and burnt down Sufi shrines in an effort to create and bedrock its identity, forgetting that Afghanistan has hardly ever been known for sectarian violence. In November 2015, for example, one of the largest processions of Hazaras who are overwhelmingly Shia, protested attacks on women and children from their community, a demand which was received sympathetically by ordinary Afghans. Second, the Islamic State has no perceptible leadership, whether from Afghanistan or from outside the country. Third, its claims on attacks are questionable to say the least, even though that could be changing to an extent. The eagerness of western agencies to wipe out Islamic State is exploited by the Pakistanis to the full. Today, foreign intelligence agencies who want precise information on the outfit have to deal with the Taliban, the Pakistanis or both. That kind of crooked logic is difficult for western terrorism experts to understand, notwithstanding the passionate arguments by the Indians and the Afghans.
Also apparent was a severe cultural difference in how countries assess terrorism. An example was the 'welcoming' by a western analyst, of the emergence of the Milli Muslim League – the political front of the Jamaat-ud-Dawa – as an example of Pakistan's efforts at counter-terrorism in drawing in major groups. To stable European democracies, entering politics means an acceptance of some democratic norms and rules of behaviour within a Parliament that is almost sacrosanct. That there are no such norms or expectations in Pakistan is something that eludes them. Neither does it seem to occur to them that the entry of an extremist group into Parliament would further hamstring already weak-kneed democratic forces in the country. This is not due to any lack of knowledge. It's just a vast gap in an emotional understanding of the realities of the subcontinent.
Then there is the elephant in the room, which is that of State support for terrorists. There is enough historical evidence to show that 'successful' terrorist groups are those which have received state support at some point. It is also true that terrorists are often able to replicate this support by using organised crime networks. But here's the thing. State intelligence agencies keep a very sharp eye on their own criminal networks and if their activities are sharply 'anti-national security', they retain the ability to step in. That they don't, is another example of quiet support. Over the years, there has been clear evidence that sections of the Islamic state have received assistance in the form of weapons and money. That is almost never talked about. The same goes for Pakistani state support for terrorists. Indians see it as obvious. Not everyone else does.
The problem of presenting a convincing counter-terrorism argument is made worse by the fact that Indian academics rely on strong language, rather than factual data that can credibly show the Pakistani role in abetting international terror, and not just terror within India. There is no database in any university that is comparable, for instance, to the University of Maryland's "Global Terrorism Database" that includes the details of all major "terrorist incidents", including those in central India. Existing efforts by some institutions, while commendable, are far from being able to provide the kind of data that is so vital in influencing a debate. The fact that most Indians will use ready made data based offered by a multiplicity of foreign sources is unfortunate, but true.
Indian think tanks should certainly host more such conferences, where our views on terrorism can be aired effectively. The operative word however is 'effective', and this requires carefully nurturing expertise in the field, which requires both patience and money. The Rashtriya Swayemsevak Sangh is right in extolling India as one of the great sites of learning in the world during earlier times. The challenge is how to turn back in that direction, instead of receding into a dubious purveyor of uncertain knowledge in a field that is so important to us.
The author, who was formerly in the National Security Council Secretariat, tweets @karthatara
Explainers
Experts say bird flu, which has a nearly 100 per cent mortality rate in chickens, has left millions of egg-laying hens dead around the world. The Russia-Ukraine war has also caused prices of grain, which farmers use as chicken feed, to shoot up
Explainers
As per reports, the arms left by the United States at the time of its withdrawal from Afghanistan in August 2021 are being used by Pakistani Taliban militants. The spillover of these high-tech weapons and night-vision devices has also made its way into Kashmir
World
With the Taliban collecting tax from businesses across Afghanistan and trucks carrying goods across the Durand Line – the de facto border with Pakistan – the current Afghan regime in Kabul is doing well on the revenue front