Assam Election 2016: AIUDF, RJD, JD(U) form grand alliance against BJP, invite Congress to join
Guwahati: AIUDF, RJD and JD(U) on Thursday announced a grand alliance of "secular parties" in Assam and invited Congress to join them to fight BJP in the forthcoming assembly polls.
"We wanted a grand alliance in Assam of all secular parties on the lines of the recent Bihar polls to fight
jointly against BJP and its communal politics," AIUDF chief and Lok Sabha MP Badruddin Ajmal told reporters here.
"We had discussion with Bihar Chief Minister Nitish Kumar and RJD chief Lalu Prasad in this regard and asked Congress to join us in our effort to fight against BJP and prevent the party from finding a foothold in Assam," he said.
In Assam we wanted Congress and AGP to join us along with JD(U) and RJD, but "AGP went ahead with BJP and Congress did not act, maybe due to certain compulsions", he said.
"We, however, once again invite Congress to join us even now. We are ready to welcome them to the grand alliance so that we can fight against the communal forces which have already taken roots in the state, Ajmal said.
JD(U) general secretary and northeast in-charge Arun Kumar Srivastava said people of Assam were disturbed with BJP and its brand of politics and false promises.
"BJP had earlier given the impression that there is no alternative to the party and its leader Narendra Modi but was defeated badly in Delhi, Bihar and other recent elections," he said.
RJD state convenor Kanak Gogoi urged Congress to join the alliance as "Assam is a secular state and we will not allow BJP to gain a foothold in the state".
AIUDF will contest around 76 seats and announced a list of 19 candidates for the second phase today while a list of 23 candidates for the first phase has been already announced.
Both JD(U) and RJD will contest around 12 seats and they announced a list of five candidates each today.
Nitish Kumar, Lalu Prasad Yadav and Sharad Yadav are scheduled to campaign for the alliance partners for the ensuing polls.
AIUDF is the principal opposition party in Assam bagging 18 seats in the last Assembly polls.
PTI
Find latest and upcoming tech gadgets online on Tech2 Gadgets. Get technology news, gadgets reviews & ratings. Popular gadgets including laptop, tablet and mobile specifications, features, prices, comparison.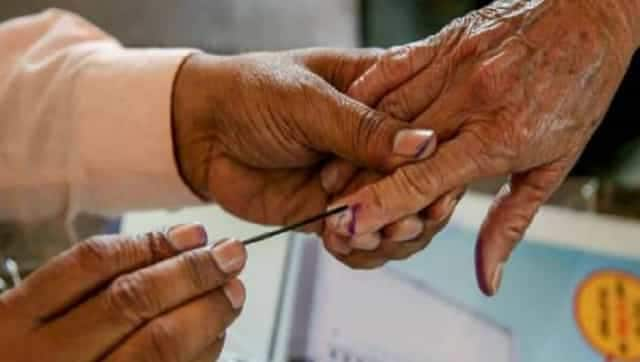 Politics
Dhirendra Pratap Singh had won the election here in 2015 as an Independent candidate defeating Irshad Hussain of Congress by a margin of 33,580 votes. However, in this election, the difference in votes was 21,585
Politics
While Anant Kumar Singh received 52.99 percent (78,721) of the total votes polled in the election, his challenger JD(U)'s Rajiv Lochan Narayan Singh received less than one-third of the votes at 28.92 percent (42,964 votes)
Politics
While the RJD candidate secured 69,984 votes, the BJP candidate secured 57,391 votes in all