Assam Assembly Election 2016: Why BJP's promise to seal state's share of Indo-Bangla border is just empty rhetoric
Assam shares only 263 km of the boundary between India and Bangladesh. Plans to erect a barbed wire fence along the entire stretch has remained incomplete for a long time.
Sanghamitra Baruah
The BJP has promised in its just-released vision document for Assam that if the party is voted to power, it will completely seal the Indo-Bangla border in Assam to stop illegal immigration, the most contentious issue in the state. But many feel it's an unrealistic promise and nothing more than typical election-season rhetoric.
The fact is that it is the Central government that is responsible for securing the international border; complete or partial sealing of the border doesn't depend on the outcome of the state election.
"How can any party claim that if it comes to power in the state it will seal the border completely? It is not the state government that is responsible for border fencing. The border is after all guarded by the Central force BSF. If there is unabated infiltration then the Centre, particularly the Home Ministry under which the BSF operates, can't absolve itself of responsibility," says Samir Kar Purkayastha, a senior journalist from the region.
In fact, in a 2015 directive, the Supreme Court had asked the Centre to fence the entire stretch of the 4,096-km international border, and take immediate steps to deport illegal migrants from Bangladesh.
Assam shares only 263 km of the boundary between India and Bangladesh. Plans to erect a barbed wire fence along the entire stretch has remained incomplete for a long time. One of the reasons behind the delay is that about 44 km of the border is porous (it passes through the Brahmaputra). While releasing the vision document in Guwahati on 25 March, Finance Minister Arun Jaitley, however, clarified that the border will be sealed in all places, except the riverine frontier where wires could not be put up.
The issue of tackling illegal immigration from across the border has been a major poll plank for political parties every election in Assam. Sealing of border, however, involves a number of bureaucratic, diplomatic, environmental and logistical hurdles.
Dr Pushpita Das of the Institute for Defence Studies and Analyses, New Delhi, says fencing is a suboptimal measure to stop illegal migration from Bangladesh. In a recent comment, she argues: "Migration from Bangladesh occurs because demographic pressure, poverty, political and religious persecution, etc. are pushing people out of that country (Bangladesh)."
Das says a porous border, religious and political patronage, lax policing and judicial procedures for identification and deportation have all facilitated large-scale illegal migration. "Unless these more fundamental factors – vested political interests, economic compulsions and non-cooperation from Bangladesh – are addressed effectively, illegal migration will continue to take place, fence or no fence."
Interestingly, while the BJP has vowed to disenfranchise millions of Muslim immigrants in Assam (and detect and deport Bangladeshi infiltrators if it comes to power, a promise made during Lok Sabha polls by Modi), the Modi government has decided to grant citizenship to Hindu refugees who migrated because of "religious persecution". The announcement has not gone down well even with their coalition partners, the Asom Gana Parishad (AGP), which came into existence in 1985 after a six-year-long Assam Agitation against illegal infiltration of Bangladeshis. The AGP doesn't distinguish between Hindu and Muslim immigrants. While discussing this promise of the BJP, AGP president Atul Bora admits, "We have differences on certain issues."
The vision document also promises that a law would be enacted soon to take strong action against those employing infiltrators. The saffron party, however, has not made public how it plans to segregate illegal migrants from genuine Indian citizens. "This is again an unrealistic goal since the core issue is to identify the illegal immigrants from genuine Indian citizens. It is an almost impossible task since a huge section of the people on both sides of the border share a common culture, religion and language," adds Purkayastha.
So far, 71,201 foreigners have been detected in Assam since 1985, of whom 38,186 came after 1971 and were found by the Foreigners' Tribunals to be liable for deportation. Of the total foreigners detected, 2,448 have been deported and 68 are kept in detention centres, while the remaining are either absconding or are dead, according to Bhumidhar Barman, minister for Assam Accord Implementation, in a written reply to a question in the Assembly last year.
Apart from Assam, the India-Bangladesh border passes through West Bengal (2,216.7 km), Meghalaya (443 km), Tripura (856 km) and Mizoram (318 km).
First Cricket News
The team, which departs for Dhaka on 16 May, will play an intra-squad practice game on 21 May after a short quarantine.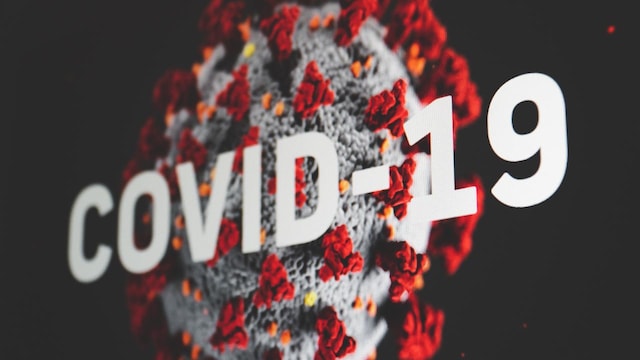 World
The WHO Hub for Pandemic and Epidemic Intelligence has been set up in Berlin and will begin operating later this year.
World
On behalf of the businesses, the American Immigration Council in March had filed a suit against the USCIS' arbitrary rejection of H-1B petitions filed after 1 October