As India ups ante against Pakistan along LoC, fears of retaliation forces Kashmiris near border towns towards nomadic existence
The escalation has prompted fears of retaliation from the Pakistani Army, which has often proved deadly for the civilian population living along the LoC.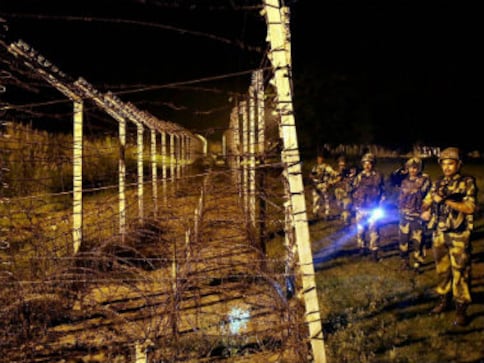 Tensions have escalated along the de facto border in Jammu and Kashmir, with authorities suspending the bus service between Poonch and Rawalkote. The move comes after the Indian Army foiled a fidayeen attack by killing five suspected Jaish-e-Mohammad (JeM) militants in Uri and after seven Pakistani Army men were killed, allegedly in firing between the two armies in Poonch.
The escalation has prompted fears of retaliation from the Pakistani Army, which has often proved deadly for the civilian population living along the LoC. While winters used to be a time of respite and calm in areas along the LoC, a prolonged dry spell this season has provided the militants with an opportunity to sneak into this side of Kashmir, to carry out attacks on security forces.
During one such attempt on Monday, Brigadier YS Alawat (Brigade headquarter, Uri) said a group of militants riding a boat on river Jhelum at Dulanja Uri were seen by security forces and challenged but they opened fire, sparking a gun-battle which raged on for nearly two hours.
"All the militants were eliminated. The bodies of four have been retrieved while the search for the fifth one is on. It was a major infiltration bid in which heavily-armed fidayeen had sneaked into this side and were planning to target army installations," he said. SSP Baramulla Imtiyaz Hussain said war-like stores, including arms and ammunition, were recovered and added that the suspects belonged to JeM.
Hours later, the army killed seven Pakistani soldiers and injured four others in areas along the LoC, apparently in retaliation for the killing of an Indian soldier in Pakistani firing on Saturday. Army sources said that it was a 'tactical strike' carried out on "enemy posts" in areas along Poonch district, which is one of the transit routes for militants infiltrating into Kashmir.
However, the Pakistan Army admitted to the killing of only four soldiers. A report in Dawn, quoting a statement of Pakistan's Inter-Services Public Relations (ISPR), said that four soldiers were killed in mortar shelling from the other side: "The soldiers were busy with maintenance of a communication line when they were fired upon and hit by a heavy mortar round."
In October last year, an army jawan was among two people killed, while six others including a defence porter were injured in unprovoked mortar shelling by Pakistani troops in Krishna Ghati and Karmara areas of Poonch district. Authorities admit that the fresh bout of violence has anguished people in dozens of villages in Poonch, Rajouri and other districts along the LoC, which may trigger migration.
"We have turned into nomads," Anikait Sharma, 28, a resident of Jangher village along the LoC in Rajouri district said. "We have no permanent address, no home and no life. We live in between relief camps and at the mercy of the government," he said.
Rajouri district was the scene of bloody pounding by Pakistani mortars in May and June last year, whose victims included a minor girl among many others. The unprovoked mortar shelling had shut schools and forced thousands of people to migrate out of the range of blazing guns and tanks across the LoC.
The army, meanwhile, insists that "attack is the best defence". "The days of strategic restraint are over. We have taught them a lesson in past and we will do it again. For each sacrifice offered by our men, we will snuff out lives of their ten soldiers. They (Pakistani army) can't keep testing our patience. We have to send out a clear message about our intent and capabilities," a senior army officer, who isn't authorised to speak to the media, told Firstpost.
According to data provided by the Union home ministry, Pakistan violated ceasefire 724 times along the IB and the LoC till October last year, as compared to 449 in 2016, during which at least 12 civilians and 17 security personnel were killed, while nearly 79 civilians and 67 security personnel were injured.
While schools are already closed in LoC areas, the freezing cold has complicated the situation for the civilian administration. Due to the killings in Poonch, authorities have suspended cross-LoC travel between the two sides of Kashmir in Chenab region, which had resumed recently after remaining shut for nearly four months. "Due to fresh tensions, trade and travel have been suspended," Muhammad Tanveer, in charge of LoC trade and travel, Poonch, told Firstpost.
As the two sides let their guns do the talking, thousands of people spend restless days and night in their homes, hoping for normalcy to return soon.
They are the worst sufferers of the animosity between the two countries. Bunty Kumar, a resident of Keri sector in Rajouri district, said he had recently shifted to his home after living in a relief camp in Nowshera since last six months due to continuous firing, the worst escalation in last decade.
"There will be a retaliation now. Just when we were trying to settle down, the situation has gone bad," Kumar told Firstpost over the phone. "Now, we are waiting how things pan out in coming days. We somehow managed to survive during summers but it will be difficult to live in shelter camps in this winter cold."
World
President Gotabaya Rajapaksa, 72, also called 'The Terminator', took office in 2019, wielding executive power over Sri Lanka throughout the COVID pandemic that analysts say helped trigger the current economic crisis
India
The search operation was jointly carried out by police and other security forces in the forest area
India
His predecessor Lt Gen Devendra Pratap Pandey's tenure has been defined by an improved security environment prevailing at the LoC, as well as in hinterland