Arvind Kejriwal boards public buses, takes feedback from women passengers on Delhi government's free-ride scheme
Delhi chief minister said that this move by the Aam Aadmi Party-led Delhi government will make travelling for women hassle-free
Arvind Kejriwal on Wednesday boarded public buses to take direct feedback from the female passengers on his government's free-ride scheme

Delhi chief minister said that this move by the Aam Aadmi Party led Delhi government will make travelling for women hassle-free

AAP government on Monday had issued the notification to make travel free for women in all DTC and cluster buses
New Delhi: Delhi chief minister Arvind Kejriwal on Wednesday boarded public buses to take direct feedback from the female passengers on his government's free-ride scheme.
While speaking to media in the capital, the Delhi chief minister said that this move by the Aam Aadmi Party (AAP) led Delhi government will make travelling for women hassle-free. "Participation of women in the workforce is 11 percent. This step will make travelling easier for women."
He also targeted the opposition for criticising the implementation of this scheme saying, "It is sad that opposition is criticising it. All the good work should be appreciated." On Tuesday, BJP's Delhi unit president Manoj Tiwari on Tuesday scoffed at chief minister Arvind Kejriwal's promise of the free bus ride for women in state-run buses, calling it an 'election stunt'.
The AAP government on Monday had issued the notification to make travel free for women in all DTC and cluster buses on the basis of issuance of "single journey free travel pass" by bus conductors. Chief minister Kejriwal has also stated that over 13,000 marshals have been appointed to ensure the safety of women in the buses plying across the national capital.
Find latest and upcoming tech gadgets online on Tech2 Gadgets. Get technology news, gadgets reviews & ratings. Popular gadgets including laptop, tablet and mobile specifications, features, prices, comparison.
India
While tension prevailed in Delhi and Haryana as farmers marched to the National Capital, states like Kerala, West Bengal, Odisha, Tripura, Puducherry, Assam, and Telangana witnessed a complete shutdown on Thursday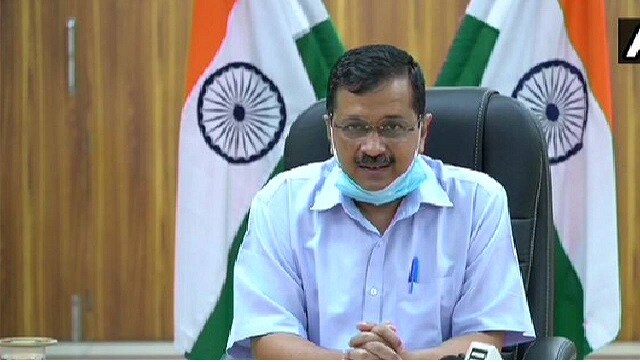 India
At a meeting with Narendra Modi, the Delhi CM said that the severity of the third wave of coronavirus pandemic in the National Capital was due to air pollution
India
As many as 45 doctors and 160 paramedics from the paramilitary forces are in Delhi for deployment at the DRDO hospital and at a COVID care centre in Chhatarpur, the MHA said