Arun Jaitley unveils BJP's 'Anti-Black Money Day' to counter Congress' 'Black Day' on first DeMo anniversary on 8 Nov
Finance minister Arun Jaitley addressed a press conference on Wednesday to defend the government's demonetisation move and slam the Congress for its criticism of note ban.
Countering the Opposition parties move to observe 'Black day' on first demonetisation anniversary, finance minister Arun Jaitley on Wednesday defended the note ban and slammed the Congress for its criticism of the 'bold reform'. Jaitley announced that the BJP will observe 8 November, the day Prime Minister Narendra Modi announced the demonetisation decision, as anti-black money day.
8th November will complete one year of #demonetisation. Party has decided to celebrate the day as anti-black money day: FM Arun Jaitley pic.twitter.com/yMtEnhmnX4

— News18 (@CNNnews18) October 25, 2017
Party leaders and Union ministers will organise various programmes and inform people about the steps taken by the government against black money, the finance minister said.
He further explained that the aim of the government's decision to flush out old higher currency notes was to increase the tax base, squeeze terrorist funding and detect counterfeit money. "People who deposited money disproportionate to their income were forced to pay taxes" after the note ban, he said. It was a huge decision to make India a cashless economy, he added.
Hailing the move, the finance minister said that following the note ban, the government has increased digitisation and the tax base. Digital transactions have doubled, he said while adding that even on Dhanteras, people bought something like gold online.
He also slammed the Congress, saying that he cannot remember any significant step take by the party when they were in power. Congress is a losing and disgruntled party, which never understood demonetisation, the finance minister said.
The Congress' Uttar Pradesh unit had said that it will observe 8 November as 'Black Day' and hold processions to highlight its "ill-effects".
"We will observe November 8 as a 'black day for the economy' throughout the state, and take out a candlelight march at 8 pm. During the day, meetings, processions and nukkad sabhas will also be held.
"On this day, we will pay tributes to martyrs (balidaaniyo) of demonetisation," Uttar Pradesh Congress Committee chief Raj Babbar had told reporters in Lucknow.
There were no benefits of demonetisation, but only losses. There was unemployment, development came to a standstill and farmers are feeling harassed, Babbar had claimed.
Hitting out at Modi, he also said, "We demand that the prime minister tender an apology to the people for causing damage to the economy."
"We also demand compensation for those who died due to demonetistaion. Modi should be sensitive. A situation should not arise that elections are held on choosing the tolerant and intolerant, instead of being held on issues," Babbar had said.
Even West Bengal chief minister Mamata Banerjee said that her party will observe 8 November as 'Black Day' and called the note ban as the country's "biggest scam".
"Demonetisation is the biggest scam in the country. There should be an investigation to know why it was done. Our party leaders will observe Kala Dibas (Black Day) in each and every block between 2 pm and 3 pm on 8 November," Banerjee announced.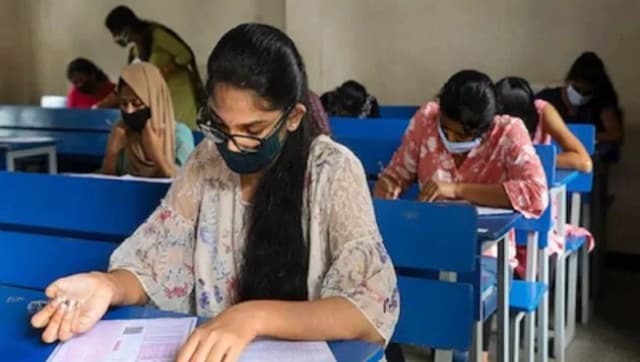 India
Candidates can apply till 28 June by visiting the official website uppsc.up.nic.in. For all posts, the age limit is between 21-40 years
India
The next Lok Sabha polls could be announced sometime in March 2024, which could be held under Kumar's watch
India
Sharma, the kingpin of the liquor mafia, was arrested as he was about to slip out of the district after being holed up in hideouts for the past nine days