Dubai: Finance Minister Arun Jaitley will launch the first Arab India Economic Forum in Dubai next month to highlight investment opportunities in India and discuss solutions to meet investor challenges in the country.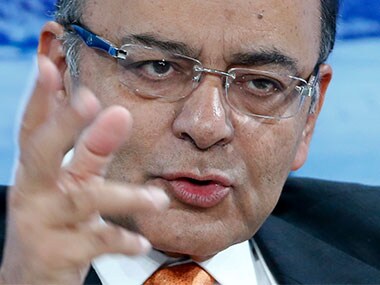 Jaitley will address dignitaries, government officials and business leaders from around the Arab region during the forum to be held from November 16-17.
Arab India Economic Forum (AIEF) will feature discussions on the extensive economic opportunities that can be leveraged between Arab nations and India for investment as exemplified by the activities of leading companies from the region like
Saudi Arabia Basic Industries Corporation, DP World, and Jumeirah Group.
Jaitley will shed light on the business and investment opportunities in India regarding 'Make in India' and Digital India initiatives as well as energy (traditional and
renewable), infrastructure, financial services and tourism, including medical and wellness tourism.
The forum will also address the policy framework and guidelines required to draw the attention of Arab investors and industrialists while providing a strong platform for
Indian businesses aiming to explore the Middle East market.
The two-day event is expected to attract over 300 delegates, mainly political and business leaders from the UAE, Saudi Arabia, Qatar, Kuwait, Bahrain, Oman, Jordan, Egypt and India.
Jaitley will be joined by a distinguished panel of speakers from Dubai Department of Economic Development and Mumbai Stock Exchange as well as invited speakers from
Ministry of Tourism-India, Ministry of Economy-UAE, Ministry of Commerce and Industry-Saudi Arabia and Ministry of Economy and Commerce-Qatar.
Aimed at discussing strategies and solutions to meet investor challenges in India, the forum also builds on the new vigour which the Prime Minister Narendra Modi's visit brought to Indo-UAE relations in August 2015.
The visit was followed by the India-UAE Joint Commission meeting on Technical and Economic Cooperation, co-chaired by Sheikh Abdullah bin Zayed Al Nahyan, UAE Foreign Minister, and Foreign Minister Sushma Swaraj.
As per official reports, India is the UAE's second largest trade partner after China as trade between India and the UAE crossed USD 59 billion per year, with Indian exports
worth USD 33.3 billion to the UAE and USD 26 billion worth of UAE's exports to India.
The relationship is set to get stronger under the new government which is keen to implement investor friendly policies.
The 'Make in India' initiative is expected to provide a much needed boost to the Indian manufacturing sector, much of which will be exported and re-exported via Dubai
PTI
Updated Date: Oct 14, 2015 15:39 PM