Arun Jaitley takes additional charge of defence ministry but Modi must find Parrikar's replacement soon
Defence ministry has to have a full time minister, which is why Modi must find a worthwhile replacement to Parrikar and relinquish Jaitley of additional charges as soon as possible.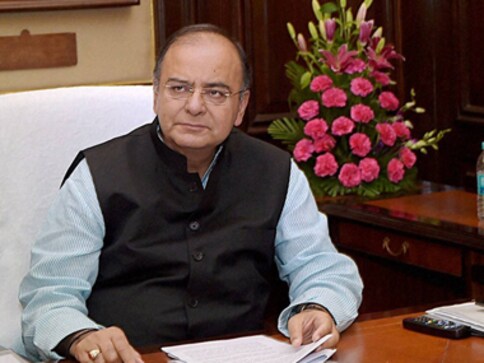 Manohar Parrikar's return to Goa has created yet another dual ministerial charge situation for Finance Minister Arun Jaitley, who now has additional charge of the Ministry of Defence.
A fractured mandate in Goa created a sudden situation where Prime Minister Narendra Modi had to ask Parrikar to relinquish charge as defence minister and go back to the place where his heart in any case was, without having the time look for a replacement.
All the top five Cabinet Committee on Security affairs (CCS) ministries are located on Raisna hills in New Delhi, with defence ministry, external affairs ministry and the Prime Minister's Office (PMO) located in the South Block, while the home and finance ministries are just across the road in North Block. In fact, Jaitley, if he so wishes, could see his office in the Ministry of Defence from the window of his finance ministry office and vice versa.
However, while the geographical distance between the two ministries may be negligible, in terms of work load both these ministries definitely require full time attention of the minister(s) concerned.
These are heavyweight portfolios, as Jaitley too would have realised during the brief period between 24 May 2014 and 9 November 2014, when he held the two ministries. While both the ministries require a lot of travel, the defence minister is also required to visit the border outposts, not just to boost morale of defence personnel but also to have first hand understanding of prevailing situation on the border.
Moreover, Jaitley gets additional charge of the Ministry of  Defence at a time when his hands were only too full with the Budget Session of the Parliament still on. Jaitley has to get two key bills, Finance Bill and Appropriation Bill, passed in the Houses while he also has to make focused efforts to ensures that whatever negative impact demonetisation had on economy is negated fast. He has to build political consensus to get supporting legislation on GST passed in Parliament and have the new tax regime rolled out within the July 2017 deadline.
Besides this, Jaitley also has institutional work in the BJP as he remains one of the key political strategists in his party and his opinion, both political and legal, are crucial for the BJP in situations like the ones at hand in Goa and Manipur.
And as far as the Ministry of Defence is concerned, terror attacks such as the ones in Uri and Pathankot are a reminder that the ministry needs full time attention. of the defence minister. Moreover, Modi government has also laid special emphasis on better defence preparedness and as such the three forces have to make large scale acquisitions, which again require meticulous evaluation of global bids.
While for better part of around three years that Modi government has been in power, Jaitley had held the charge of two to three ministries, the arguments above only go to show that the prime minister must find someone full time for the key job.
Even though this is not the first time that an existing cabinet minister is asked to take additional charge of the crucial portfolio, in preceding cases too a full time minister was soon appointed.
Jaitley himself has held the ministry for a brief while before the appointment of Manohar Parrikar as defence minister in November 2014. He has also held other extra portfolios as and when the need has arised: Jaitley was given charges of Information and Broadcast ministry, along with the corporate affairs ministry but last year, I&B ministry got a full time minister with M Venkaiah Naidu at the helm.
Before this, during Atal Bihari Vajpayee's regime, Jaswant Singh was briefly given additional charge of defence ministry while he was the external affairs minister. In wake of Tehalka expose and subsequent political outrage, George Fernandes had to resign in March 2001 and Singh was given additional charge, but by November Fernandes was made to return to the defence ministry.
Defence ministry has to have a full time minister, which is why Modi must find a worthwhile replacement to Parrikar and relinquish Jaitley of additional charges as soon as possible. The problem, however, lies in finding a good candidate for filling the vacancy. It's clear that there is a talent crunch in existing bench strength of the BJP. That was precisely the reason why Parrikar was handpicked by Modi and was insisted to leave Goa and take charge as the Minister of Defence in November 2014.
World
Defence Minister Benny Gantz met Abbas in Ramallah late Sunday for what were reportedly the first direct talks between an Israeli cabinet member and the 86-year-old Palestinian leader in several years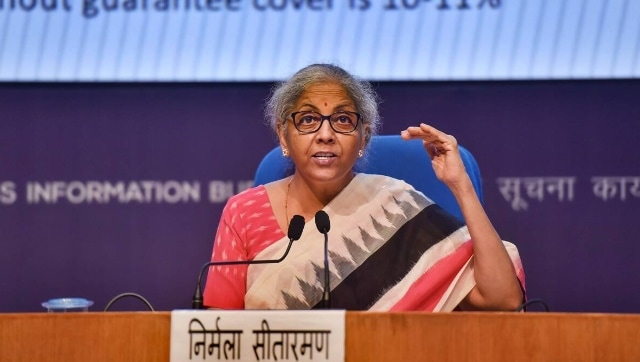 Politics
The bad bank or NARCL will pay up to 15 percent of the agreed value for the loans in cash and the remaining 85 percent would be government-guaranteed security receipts
World
Finance minister Qureshi issued a series of tweets in this regard as he chaired the first virtual meeting of Foreign Ministers of China, Iran, Tajikistan, Turkmenistan and Uzbekistan