Arun Jaitley defamation case: After Ram Jethmalani, advocate Anoop Chaudhari quits as Arvind Kejriwal's counsel over improper briefing
A senior advocate on Friday expressed inability to appear for Arvind Kejriwal in the Delhi High Court saying he felt embarrassed due to improper briefing by AAP chief's regular counsel
New Delhi: After noted jurist Ram Jethmalani opted himself out in controversial circumstance from representing Chief Minister Arvind Kejriwal in a defamation case filed against him by Union Minister Arun Jaitley, another senior advocate on Friday expressed inability to appear for him in the Delhi High Court saying he felt embarrassed due to improper briefing by AAP chief's regular counsel.
Senior advocate Anoop George Chaudhari, who had replaced Jethmalani, said he has written a letter to Kejriwal's counsel Anupam Srivastav that he will not appear for his client.
The senior counsel cited the embarrassment he had to face during the cross-examination of the union minister on 12 February when Justice Rajiv Sahai Endlaw, cautioned him over the manner of cross-examination.
Chaudhari said some of his questions were not allowed with remarks from the judge which he claimed was due to the briefing from the counsel who had not apprised him about certain facts and previous orders of the court.
"Inspite of being aware of Justice Endlaw's judgement disallowing suggestions being put to the witness in civil matters, questions were prepared by you which contained numerous suggestions to be put to Arun Jaitley," Chaudhari said in his letter to Srivastav.
"The order passed by another bench (Justice Manmohan) in appeal with regard to summoning of DDCA minute book, was not brought to my knowledge. This order was shown for the first time to me in court during the case on February 12," the letter stated.
He said because of this "lackadaisical and casual approach in briefing me is bound to suffer and I most certainly would not like to a party to it".
"Please convey to the client, Kejriwal, my inability to appear any further in the case," the letter said.
He said he was "withdrawing from the case due to inadequate briefing which resulted in an embarrassing situation before Justice Endlaw on February 12".
Jethmalani had quit in July 2017 alleging that Kejriwal had lied about not instructing him to ask scandalous questions to Jaitley in the court, a charge denied by the AAP leader.
Kejriwal is facing another Rs 10 crore defamation suit by Jaitley after Jethmalani, used "scandalous words" while cross-examining the BJP leader.
The court on February 20 is scheduled record evidence of Jaitey in his Rs 10 crore defamation suit filed by him against Kejriwal and five other Aam Aadmi Party (AAP) leaders — Raghav Chadha, Kumar Vishwas, Sanjay Singh, Ashutosh and Deepak Bajpai.
They had alleged financial irregularities in the Delhi and District Cricket Association (DDCA) when Jaitley was its president. The charges have been denied by the union minister.
India
No respite for Delhi as moderate rains are expected to lash the city later in the day. The IMD has already issued a yellow and an orange alert for 1 and 2 August respectively.
India
The DMRC, till Sunday, was running trains with 50 percent seating capacity since 7 June when the services had resumed after a long hiatus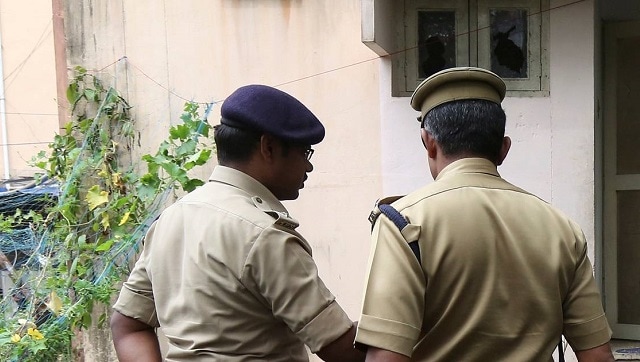 India
The four arrested people are Radhey Shyam, Kuldeep, Laxmi Narain and Salim, Delhi Police said