Arrest of Pakistani terrorist Naved: It doesn't change anything for India-Pak ties
Pakistan had disowned Kasab as well though every piece of evidence pointed to the fact that he was a Pakistani who had entered India illegally with a mission to wage a war against the Indian state.
He may have been the first Pakistani militant to have been captured alive in action after Mohammed Ajmal Kasab since November 2008, but let us not fool ourselves into thinking that it is a huge strategic leverage in dealing with Pakistan.
The Indian strategic establishment will obviously be treating the arrest of Mohammad Naved, or whatever his real name is, as an important catch and yet more proof of the Pakistan's hand in fanning terrorism in India. But is he actually the 'second Kasab' as is being projected?
First of all, catching a 'second Kasab' isn't going to alter the basic thrust of India in its forthcoming engagement with Pakistan. India will find it hard to prove before the international community that the 'second Kasab' was actually sent by the Pakistani establishment, just as it hasn't been able to prove before the world that the state was involved in sending Kasab across the border.
Pakistan had disowned Kasab as well though every piece of evidence pointed to the fact that he was a Pakistani who had entered India illegally with a mission to wage a war against the Indian state. Islamabad could do this even after the whole world saw on live television what Kasab did in Mumbai.
It is but obvious, that Pakistan will disown the 'second Kasab' too. Pakistan has also been routinely parading 'Indian' terrorists and moles arrested from the restive Balochistan region and other locations. This game of strategic one up-man ship has been on between India and Pakistan for years and will continue.
However, the 'second Kasab' episode will definitely strengthen India's case when the national security advisors of the two countries meet in New Delhi roughly a fortnight from now.
The Udhampur episode does not exactly cover the Indian security establishment with glory. The young militant wasn't arrested as a result of an Indian security operation. He was caught by local villagers and then handed over to the authorities. If he has indeed been in Indian territory for the past 12 days, as he has claimed, then it is a cause for worry rather than celebration now that he has been arrested in action.
The episode conveys some hard realities that are very well known to the Indian strategic establishment. It re-iterates that Pakistan will continue to rock India's boat, irrespective of the optics.
So on one hand, Pakistan releases Indian fishermen, but on the other it is continuing with its covert anti-India operations like the recent Gurdaspur terror act and now the 'second Kasab' episode.
The Gurdaspur attack was intended to wreak much more mayhem in India than it actually managed to with the perpetrators planting massive amounts of explosives on railway tracks in nearby areas. A high death toll was averted because the explosives failed to explode even though at least two trains, carrying hundreds of passengers, passed over them.
The arrest of the 'second Kasab' also shows that elements in Pakistan want to scuttle the NSA-level talks between the countries. It shows that certain elements within the Pakistani establishment would go to any extent to derail the upcoming NSA-level talks.
Last, but not the least, the Udhampur episode indicates that the road to a meaningful India-Pakistan engagement is a filled with landmines.

Given this backdrop, it will be fair to assume that there will be a considerable rise in terror strikes in India that has been choreographed in Pakistan. A pattern has already emerged, with a rise in cross-border firing incidents and infiltrations along the India-Pakistan border.
Pakistan seems to be following a simple template: raise the level of anti-India operations through terror strikes, cross-border firing and infiltrations to such an extent that India cancels the NSA-level talks, just like it had in August 2014 in connection with foreign secretary-level talks.
India knows the Pakistani game and has refused to play in the hands of anti-India elements in the Pakistani establishment. How far this will go is an important question. But what matters right now is that India is staying on course as far as engaging with Pakistan is concerned and the upcoming NSA-level talks will be a true test of this.
Find latest and upcoming tech gadgets online on Tech2 Gadgets. Get technology news, gadgets reviews & ratings. Popular gadgets including laptop, tablet and mobile specifications, features, prices, comparison.
India
It was not just the fact that Koshyari chose to make an intervention, his manner of doing so was immeasurably crass and was a direct assault on constitutional values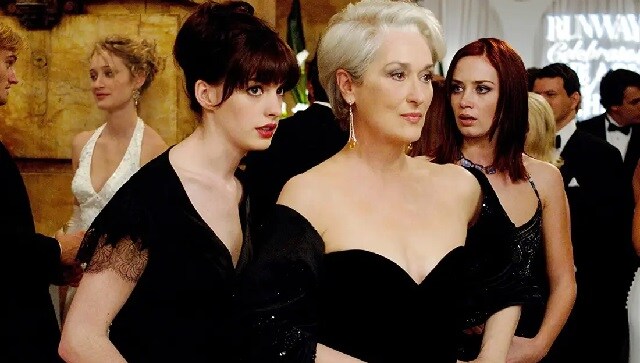 Entertainment
Despite having two women at its centre, The Devil Wears Prada ended up reaffirming and perpetuating harmful gender stereotypes for the most part.
World
Neutrality is insufficient when communities already see religion as an important part of their personal identity, one they want to hold on to along with their civic identity. It should be possible to have both.