Aroon Purie hands over reins of India Today to daughter Kallie; appoints her as group vice-chairperson
Aroon Purie, chairman of Living Media group, has stepped down from active duties at the conglomerate, appointing his daughter Kallie to handle operations.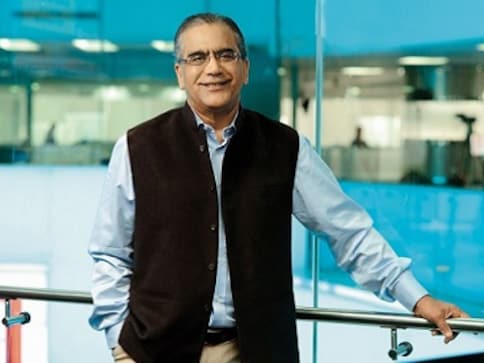 Aroon Purie, chairman of Living Media group, has stepped down from active duties at the conglomerate, appointing his daughter Kallie Purie to handle operations.
In a letter to his staffers, the screenshot of which got leaked on social media, Aroon said he had already spent a little over four decades running the media outfit – it publishes a plethora of publications and runs news channels – and would now like to spend time in "strategic shaping of the group and exploring new opportunities."
He did not get into the specifics of his plan.
The flagship India Today magazine of the Living Media group was launched during the Emergency in December 1975 following a meeting at the York restaurant in Connaught Place in Delhi between Aroon, his sister Mandira Purie, writer Uma Vasudev and others. Vasudev was the first editor of the magazine, which was initially thought as an investigative journal but eventually turned into a news and current affairs fortnightly aimed at non-resident Indians (NRIs). Currently, the magazine has a 15 million plus readership and is ranked among the world's top publications.
"Aroon blended editorial with technology, creating the foundation of a world-class product. He is handing over the baton at a very appropriate time," remarked veteran photographer Raghu Rai, former photo editor for India Today.
Another senior editor of India Today, S Venkatnarayan said Aroon took some bold steps to prove his class and that of the magazine. "He got exclusive rights of Henry Kissinger's White House Years and, India came to know Kissinger and Robert Nixon hated India."
Venkatnarayana said he and Aroon introduced opinion polls in India, started way back in 1979 by Cambridge-educated Dr Prannoy Roy and Ashok Lahiri, then teaching at the Delhi School of Economics. "Those were bold steps Aroon took to remain ahead in the race." India Today was the only magazine to predict a landslide win for the Congress in the 1979 elections.
Aroon's former colleagues called him one of the rarest newsmagazine owners who understood the importance of teamwork. "Kallie has a lot on her hand, else the magazine will slip like a Somerset Maugham story of veterans sipping wine and talking of yesteryears by the fireplace," remarked former India Today editor Inderjit 'Indy' Badhwar.
Quipped author Tarun Tejpal, who headed the desk at India Today for almost seven years: "Aroon is a reminder that empires are built not on battles but on wars. In a media world of increasing dazzle and flash, he has represented the classic virtues of stamina, skill and solidity. Most times one wishes the old guard world move on and leave the new to the young. But with Aroon one hoped he'd go with his boots on. Apart from the India Today group losing its central talent and its basic engine, one can't imagine Aroon himself getting through a day without a dozen cocky journos to argue down. I found working with him highly inspirations and an utter pleasure."
The baton, by all means, has been handed over to Kallie, associated with the group for a little over two decades. She, as per the letter, would now be the vice-chairperson of the group that publishes the India Today newsmagazine and runs highly successful news channels like Aaj Tak and India Today. A new CEO, who will come in the place of Ashish Bagga, along with the CFO will report to her, said the letter. Kallie is the group editorial director, Broadcast & New Media.
"All those reporting to me will now report to the vice-chairperson. Like me, she has the ability to straddle both editorial and business functions. The group editorial director (publishing), Raj Chengappa, and CFO will have a dotted line reporting to me," wrote Aroon, setting the hand-holding process between the father and the daughter in Living Media, which acts as a holding company and owns 57.2 percent stake in the TV Today Network.
The listed company controls Aaj Tak and India Today, its news channels, and also operates its publishing business, which includes a host of magazines such as India Today. The company reported a net profit of Rs 99.13 crore in 2016-17, up from Rs 61.66 crore in the previous year.
Chengappa said he had no comments to offer to the changes being announced in the group, including the veteran media baron's plans to slow down his daily newsroom operations. "I am not commenting on this, I have no comments to offer," he said.
A few months ago, speculation was rife in the Indian capital that the Mumbai-based Aditya Birla Group was on its way to exit its stake in Living Media and that the Kolkata-based RP-Sanjiv Goenka Group was eyeing a majority stake.
The Aditya Birla Group had bought 27.5 percent equity stake in Living Media in May 2012. It was reported that the Aditya Birla Group had paid about Rs 350 crore to buy the stake.
The Best Media Info had said in a report that the stake went up gradually to a little less than a majority percentage figure and the Aditya Birla Group is willing to exit before it converts into shares.
Business
Hindi TV news channel, News18 India took over Aaj Tak in all major HSM megacities of India, data from the Broadcast Audience Research Council (BARC), a television rating agency has suggested.
Politics
Union Minister Rajyavardhan Singh Rathore has denied making certain statements regarding India's ability to neutralise enemies, Dawood Ibrahim and covert operations in a TV interview.
India
The India Today Group on Saturday said that the cause of the death of its reporter who was probing the Vyapam scam in Madhya Pradesh was "not clear".