Arnab Goswami is someone many of us love to hate but also hate to love
Arnab Goswami is a deeply polarising figure. Maybe much more than the country's Prime Minister.
Arnab Goswami is a deeply polarising figure. Maybe much more than the country's Prime Minister. And it's not without reason that he causes such fissures (and jokes) within the media community and beyond. Many genuinely dislike him for his loud, arrogant and brash behaviour on television. Others lament his lack of knowledge or his unrestrained approach in taking on issues of the day.
There is also a touch of impatience and disbelief that some feel while watching his prime time boxing matches. Impatience in the way he conducts his shows, especially when debates seem less like debates as debates generally require allowing others to speak or express their views. Or disbelief not only because of his attitude and "my way or the highway" approach but also because of his controversial take on many issues of national importance.
No doubt, there is a certain social stigma attached to openly admitting you're his fan boy. And yet, his contrarian approach is also one big reason why many adore and defend him on social media. Which is also why he is the brand he is today.
Arnab is probably the Chetan Bhagat (in a good way) of the English News industry. Many within his professional circle would give up their right arm to replicate the way people idolise and follow him. And yet, at the same time, his colleagues would not miss an opportunity to thrash, make fun of and laughingly ignore even his most sane world views.
After all, what makes you a good writer or a good anchor? It's your ability to connect with your viewers and the political mood on the ground. And this is what Arnab is adept at. He is probably the only journalist on TV to really understand and gauge public opinion. He also has the courage of conviction to follow up with a news story even if it's detrimental to his own public image or his employer's yearly profits.
And this is why people love watching him. That is why Times Now is the most watched English news channel. Without him on TV, news channels would easily resemble an echo chamber. Their left liberal approach would vary in degree but would be in sharp contrast to Arnab's usual jingoism and nationalistic stance. Which is why it is hard to defend him but much easier to attack him. Arnab is someone you would love to hate but also hate to love at the same time.
Most TV anchors (with due respect to all) seem to write or debate to please their contemporaries. Arnab, on the other hand, loves making noise for the masses. His views are aligned with what the public wants to hear. This shocks and surprises many within the closed establishment in Delhi. But for people, this is all about giving it back to the establishment.
Consider many of his recent debates: on Afzal Guru, JNU or Burhan Wani. He has been ostracised, hated and shunned by many. But his respect and adulation only grew by leaps and bounds among the janta.
Without him, the quality of TV news would have been slightly more serious (and less hilarious) but without him, TV news would have been unwatchable.
He has astutely mixed entertainment (and background music) with news while making us see ten different faces in one debate. Our earbuds may have slightly been less damaged but it is better than hearing the regular self-loathing from his competitors or watching any other reality TV shows.
It is to Arnab's credit that he has become what he has. There is no doubt that he knows he has changed the way English news channels cater to the Indian public. Whether that has been good or bad for the stability of the media or the health of the general viewer, one can only debate.
It is with much interest and focus that his journey beyond Times Now will be tracked but it is also true that it is not Arnab's but Times Group's loss that he decided to become his own man and pursue his own ambitions. How and in what form that would happen is what the nation really wants to know right now.
(Firstpost is from the same stable as CNN-News18 which competes with Times Now.)
Find latest and upcoming tech gadgets online on Tech2 Gadgets. Get technology news, gadgets reviews & ratings. Popular gadgets including laptop, tablet and mobile specifications, features, prices, comparison.
India
The scam came to light when rating agency BARC filed a complaint through Hansa Research Group, alleging that certain television channels were rigging TRP numbers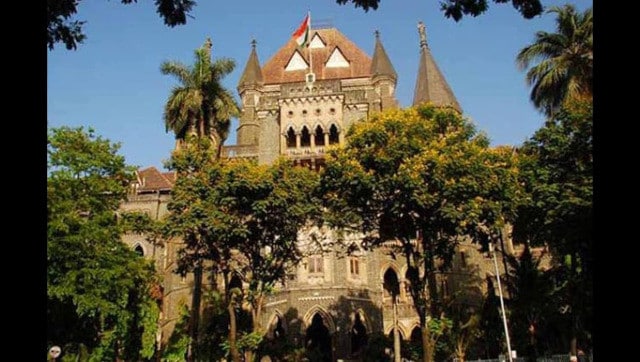 India
Referring to the #ArrestRhea run by the channel during the controversy following SSR's death, the bench asked whether asking public opinion on who should be arrested constituted investigative journalism
Entertainment
Top Bollywood filmmakers and producers on Monday filed a lawsuit in the Delhi High Court against "irresponsible reporting by certain media houses".