Arnab Goswami and his boss Vineet Jain differed in views on banning Pakistan artistes
Whether it's banning Pakistani artistes or politicisiing the army for political gains, differences in viewpoints between Arnab Goswami and his boss Vineet Jain have been surfacing for over some time
As news of Arnab Goswami's resignation continue to spread, theories explaining the events that may have led to it have surfaced as well, not to mention the clever quips on Twitter. But in this age where ignoring TRPs is akin to harakiri to say that the channel was bored of his high-pitched debates would be wrong, especially considering how it continued to publicise the show even while news of his resignation caught both social media and the Web like a wildfire.
We, couldn't, however, help but wonder the difference in viewpoints that had been developing for some time between the outspoken TV show host and the Vineet Jain, the managing director at Bennett Coleman.
Over the last few weeks, Jain and Goswami had held completely separate views on a host of topics right from whether or not Pakistani actors should be allowed in India to the angry nationalism that brand Arnab has come to endorse several times on prime time television. Take for example a 24 October tweet where Jain wrote: "An angry nationalism which hurts how the world sees India. It hurts it's own Indian people and hurts Modi." The same points were stressed upon in a Times of India edit.
Goswami, however, on his TV show, had gone on to openly show his support to the Maharashtra Navnirman Sena (MNS) led-campaign of banning Pakistani actors and all "people-to-people" contacts between India and Pakistan. Goswami even compared actor Fawad Khan and Ghazal musician Ghulam Ali to Osama Bin Laden, and those supporting it on his show on 23 September.
Jain, however, had always been against banning Pakistani actors. On 6 October, he said, "By supporting Pak artistes we come out stronger globally. We get known as a liberal and peaceful nation. We isolate Pak even more among Pak citizens," Jain had tweeted.
Jain had called all in favour of stopping film as "anti India, anti national, anti Indian people, anti Indian jobs and development" on 20 October. As for MNS protests seeking ban on the release of the film Ae Dil Hai Mushkil, Jain had tweeted on 19 October: "This is ridiculous. Why just stop films? What about 20,000 crore business between India and Pak. Shall we stop that too?" Though the tweet was not directed at Goswami, it opposed a stand the TV show host had been promoting through his show, The NewsHour.
Army strikes back at fake nationalists, politicians and mns. Don't extort in the name of army: https://t.co/oEKtDdpV0X via @TOIOpinion — Vineet jain (@vineetjaintimes) October 24, 2016
All in favor of stopping film are anti India, anti national, anti Indian people, anti Indian jobs& development. https://t.co/0hRhQFXAsN

— Vineet jain (@vineetjaintimes) October 20, 2016
By supporting Pak artists v come out stronger globally.we get known as a liberal&peaceful nation.We isolate Pak even more among pak citizens

— Vineet jain (@vineetjaintimes) October 6, 2016
This is ridiculous.why just stop films? What about 20000 cr business between India and pak.shall we stop that too? https://t.co/WLM0PKVgRW

— Vineet jain (@vineetjaintimes) October 19, 2016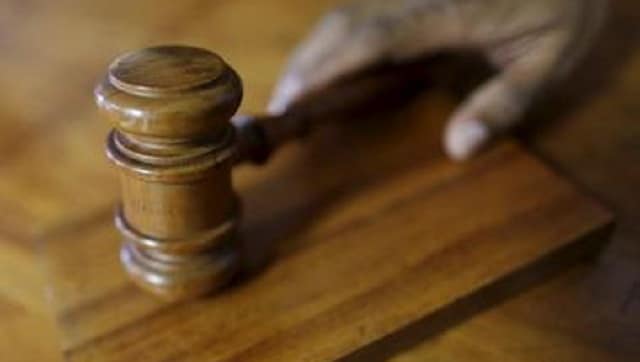 World
judge Athar Minallah said Tuesday that the navy had 'illegally' established Margalla Greens Golf Club, an 18-hole course adjacent to the country's top military university
World
Imran had on Tuesday said that despite 'unprecedented challenges', his government had to face during its three years in power, Pakistan's economic condition was still better than many countries of the region, particularly India