Army to rebuild foot-over bridge at Elphinstone station: Condoning cavalier attitude towards forces is dangerous
The Indian Army will help build a new foot overbridge at the Elphinstone Road station by 31 January, Devendra Fadnavis said on Tuesday.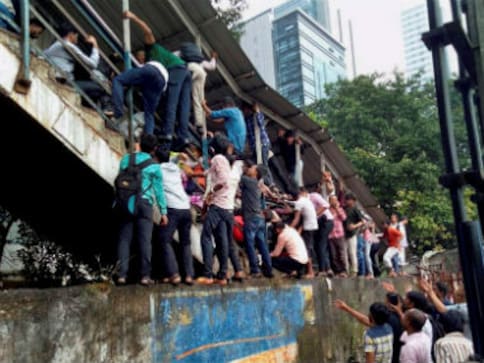 In September, Defence Minister Nirmala Sitharaman ordered the Indian Army jawans to clean up the debris in high altitude areas left behind by uncaring tourists. Believing that these 'sweeper squads' in uniform were an acceptable command, she overrode the scorn it generated and her striking ignorance of the armed forces' culture seeing only unused manpower from her civilian prism.
Now, even as her boss, Prime Minister Narendra Modi, spares no opportunity to praise the soldiers – spending Diwali with them, showering them in his monthly Mann Ki Baat broadcast with glowing tributes and generally setting their role in maintaining India's security to celestial trumpets – his Raksha Mantri decides to give the army another onerous task.
This time turning them into a labour force seconded to rebuild the Elphinstone Road bridge and two other spans on the Mumbai subway following its collapse on 29 September, killing 23 people.
Maharashtra chief minister Devendra Fadnavis along with Union railway minister Piyush Goyal and Sitharaman visited the site on Tuesday morning and made this momentous decision without the slightest concern that this (the rebuilding) is a PWD responsibility and that of the state government; that by no stretch of the imagination should Indian Army soldiers be carrying bricks on their heads and churning cement. This is not what they are trained for.
To be so cavalier about men in uniform is a dangerous precedent and reflects just the sort of attitude on civilian streets that says: they are doing nothing in peacetime, put them to work. If they do not train in peacetime when will they train… in war?
This has nothing to do with the dignity of labour, so let's not go there. It is a simple stance: this is not their job. Sending in the forces to a disaster area to help rescue and save people is a noble cause. Our soldiers have never hesitated to go into areas devastated by the caprice of nature and mount operations.
But to pick up garbage and engage in labour is not acceptable. Tomorrow, they will be asked to use military trucks to clear the bins and garbage heaps… why not, they are there aren't they, all those trucks just standing by.
But this cheapening of the armed forces cannot only be put down to the defence minister's ignorance because she has not had enough time to go figure what makes the forces tick. This is something she should have known even before she was made defence minister.
Was the area commander of Mumbai living in Gun House in Colaba brought into the pact? Did the Army Commander in Pune get asked?If so, it is bad advice and she should have known better. If not, how can these decisions be taken unilaterally?
What is more worrisome is that all this is happening against the backdrop of a disenchantment being expressed on social platforms about the dilution of morale, about the ongoing one-rank-one-pension (OROP) outrage and the lack of good people coming into the forces. With a shortage of weaponry, all three forces need a lot more than a cup of cheer at Diwali and a chuck on the chin to light up their lives.
Let's see if Army Chief General Bipin Rawat takes a stand on these issues, stands up tall and says that our men are fighters with a tradition and a history... they are not sweepers and labourers. To do any less would be letting down your troops.
Find latest and upcoming tech gadgets online on Tech2 Gadgets. Get technology news, gadgets reviews & ratings. Popular gadgets including laptop, tablet and mobile specifications, features, prices, comparison.
India
The construction of the Ayodhya Ram Temple is a symbol of the return of Hindu power in the direction of restoring a Bharat of yore — a Bharat that never actually existed.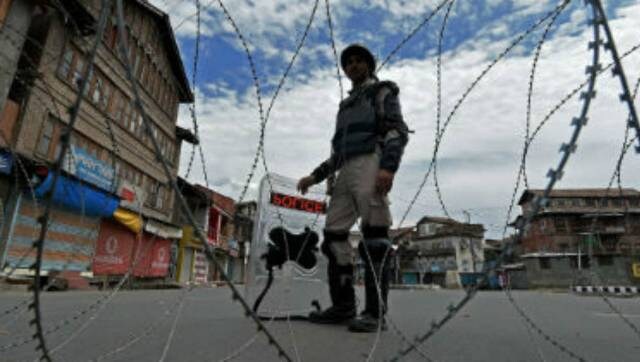 India
A home ministry report shows terror-related activities have reduced by around 36 percent in Kashmir after the junking of Article 370
India
Indians are supposed to accept without compelling scientific proof the existence of Jesus or Mohammed, but a Ram or a Krishna cannot break the glass ceiling of mythology