Another Kashmir unrest: Politics of engagement has gone missing in the Valley
The trouble that is slowly brewing again in Kashmir is fast taking away slippery ground beneath the mainstream politicians.
The trouble that is slowly brewing again in the Valley is fast taking away slippery ground beneath the mainstream politicians. There is a threat of a social boycott, although, it may be a temporary phase and might not last for long. But the unfolding events in recent months have only exposed the bitter underlying truth about how difficult it is to be part of mainstream politics in the Valley.
Politicians, who are supposed to represent the people, are not just living far from people but also have been disengaged from the very people whom they are supposed to represent.
Elements of violence, says ruling Peoples Democratic Party (PDP) General Secretary Nizamuddin Bhat, from both sides have closed doors for dialogue. The mainstream had no communication with separatists. Today, they are part of society and "we are away from the society." Both sides have become intolerant of each other.
"Separatists have surrendered space to a section of the society whose strategy is violence," Bhat told Firstpost. "They don't use the political platforms for redressal of their grievances or accomplishment of their political ideology."
The politics of engagement has almost gone missing. Meetings with political workers, even for electoral campaigning, are happening behind close doors. Days ahead of these meetings, policemen are deployed in plain clothes to monitor the movement of the people. So much has the gap increased between political class and their supposed representatives that even talking on phone with political leaders is considered a threat to life these days.
"It is really sad and government is responsible for this. Mehbooba (Mufti) used to say it is five percent of the population, but it has been proved to be other way around. The space is shrinking, not just for the ruling coalition but for everyone around," Nasir Sogami, Kashmir Provincial President, National Conference, told Firstpost.
He says that unless some corrective measures are taken, anger and hatred against the ruling alliance and mainstream politics is not going to subside down. "And the arrogance of New Delhi to realise the political nature of the problem has also brought us where we are today," he points out.
On the other hand, the insurgency and the militants are enjoying an all-time high credibility among people. "After attacking a convoy recently, it was surprising to know that people had opened gates, for the militants might come to their house," a senior police officer told Firstpost recently.
The younger generation of Valley, which had not seen the worst years of the Valley and was making peace with the status quo, is now on the streets ready to fight a never ending battle. Youth are choosing death over life under the status quo.
Ghulam Ahmad Mir, the state Congress chief and Congress-NC candidate from Anantnag parliamentary constituency, says that this is anger against the ruling government for their betrayal and for getting RSS into Kashmir.
"This government was not for road macdamization but for the peaceful dialogue with all stakeholders. That is what they had promised after being elected. Now, has anything been delivered from these things on the ground? Instead, they have killed people like ants and done destruction at a large scale. Now, do you think people will love or hate us? They will obviously hate us," he says.
The lowest electoral turnout ever in the recently held Srinagar Parliamentary Lok Sabha also has were the mainstream politics stand today in Kashmir. Mohammad Yusuf Taragmi, CPM leader and MLA Kulgam in south Kashmir, said that we are living in worst times, worse than 1990s. "If some miracle doesn't happen, I think we might soon see a time when mainstream politics would go missing from the Valley like it did during the early years of the militancy," he said.
Tarigami adds that in 2014 elections, enthusiastic youth were in long queues to vote but because of what happened in less than three years, youth got irritated and turned violent with the name of elections. He suggests that the central and state governments need to introspect about how what went wrong between then and now has alienated the youth of Kashmir from election process.
"Violence is no answer to any issue. Non-seriousness of Indo-Pak to resolve the Kashmir issue is the main reason for the present mess Kashmir is in," remarks Peoples Democratic Front (PDF) president and MLA Khansahib Hakim Mohammad Yasin.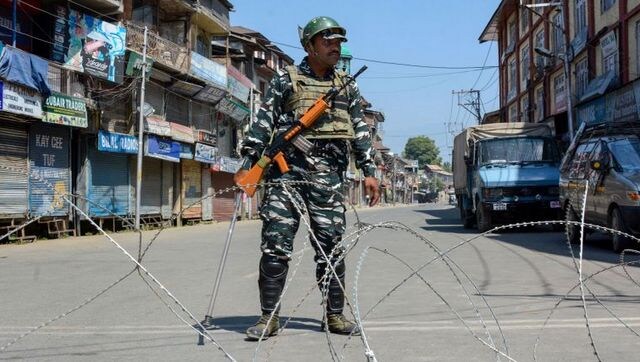 India
Kashmiri Shia politician Ruhullah Mehdi said if the Friday prayers and other major religious functions continue to be banned in wake of COVID-19 pandemic and 'this particular procession suddenly encouraged in isolation, I see nefarious designs behind it'
India
This comes after army officials revealed that the new modus operandi to indoctrinate and train Kashmiri youth in militancy was to call them through proper visa channels, rather than having them take the risk of crossing the border illegally.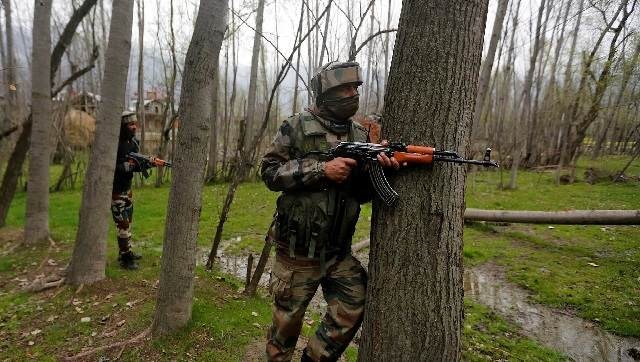 India
Security forces launched a cordon and search operation in Shokbaba forest in the Sumblar area of Bandipora in north Kashmir following inputs about the presence of terrorists, officials said