Anna Hazare begins indefinite hunger strike for Lokpal, says efforts to communicate with Narendra Modi govt failed
Anna Hazare said his efforts to communicate with the Modi government on issues of Lokpal and agrarian distress had yielded no result.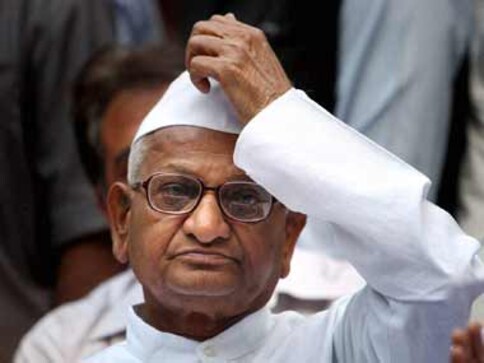 New Delhi: Launching a fresh anti-corruption agitation with an indefinite fast on Friday, social activist Anna Hazare said his efforts to communicate with the Modi government on issues of Lokpal and agrarian distress had yielded no result.
"I have written 43 letters to the Modi government in the last four years but did not get any reply," he said soon after he began his hunger strike at the sprawling Ramlila Maidan after paying tributes to Mahatma Gandhi at Rajghat.
"The farmers in the country are in distress as they are not getting remunerative prices and the government is not acting to ensure fair prices."
Hazare has been pressing for setting up Lokpal at the Centre and Lokayuktas in the states to probe corruption cases, bring in new electoral reforms and implementation of the MS Swaminathan Committee report to address the agrarian crisis in the country.
He said he would hold discussions with the government during the agitation but his indefinite hunger strike, called Satyagraha, would continue "till the government comes out with a concrete action plan".
The activist, who held a major agitation in 2011 against corruption catching the imagination of Indians, said Union agriculture minister Radha Mohan Singh and some ministers from Maharashtra met him on Thursday and gave certain assurances.
"But I said I don't trust you. How many promises you have fulfilled so far? Nothing. So come with concrete action plan," he said in his address to thousands of supporters gathered at the iconic ground in the heart of Delhi.
Hazare said the Commission for Agricultural Costs and Prices (CACP), which decides prices for 23 crops, should be made autonomous for fair price fixation.
Currently, the Central government controls CACP and cuts the fair price rates suggested by states by 30-35 percent, he said.
"I will prefer dying for the nation than by heart attack," said the 80-year-old activist, whose 2011 agitation gave birth to the Aam Aadmi Party (AAP) now ruling in Delhi.
The agitation also contributed to the Congress-led UPA losing the 2014 general elections that brought the BJP to power at the Centre.
Last month, Hazare accused Prime Minister Narendra Modi of not being interested in the appointment of the Lokpal at the Centre.
The veteran activist said Modi was "never serious about Lokpal".
The reason behind the delay, he said, in the appointment of a Lokpal was because the prime minister was afraid that once this became a reality, his office as well as that of his cabinet members would also come under its purview.
Find latest and upcoming tech gadgets online on Tech2 Gadgets. Get technology news, gadgets reviews & ratings. Popular gadgets including laptop, tablet and mobile specifications, features, prices, comparison.
India
Under faceless assessment, a central computer picks up tax returns for scrutiny based on risk parameters and mismatch and then allots them randomly to a team of officers.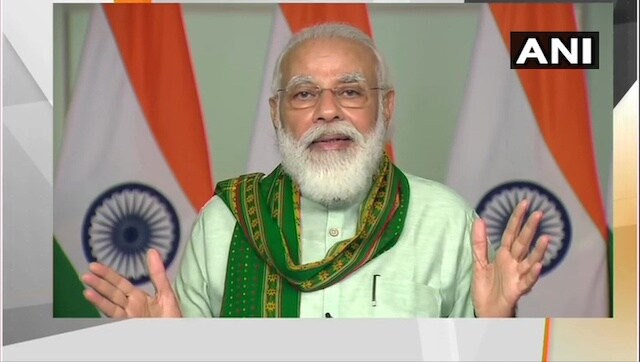 India
The prime minister, launching the fund through a video-conference Sunday, said it would create post-harvest infrastructure in villages and generate jobs
India
Ram temple will be the harbinger of a prosperous India, said Narendra Modi during the foundation stone laying ceremony in Ayodhya