Andhra Pradesh Police foil bid to kill Hyderabad University VC Appa Rao, arrest two Maoists
The Andhra Pradesh Police have arrested two Maoists involved in a plot to kill Hyderabad Central University (HCU) vice-chancellor Appa Rao.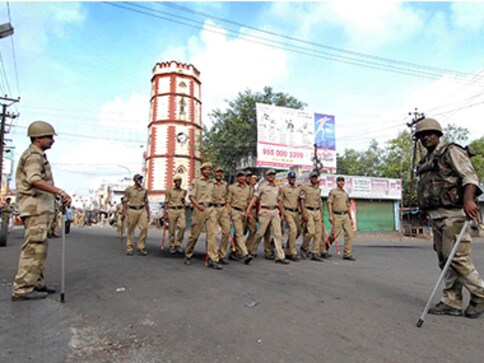 The Andhra Pradesh Police arrested two Maoists allegedly involved in a plot to kill University of Hyderabad vice-chancellor Podile Appa Rao, according to several media reports.
The Times of India reported that the duo were allegedly tasked to kill Rao by the CPI (Maoists) Telangana state committee secretary Haribhushan alias Yapa Narayana and central committee member Chandranna. They were intercepted by the East Godavari police at Bhadrachalam and Cherla road while on their way to kill the vice-chancellor on Friday evening.
The accused were identified as Anakala Prudhviraj (27) of Andhra Pradesh's Krishna district and Chandan Kumar Misra (28) of Howrah in West Bengal.
Quoting a police press statement, Telangana Today reported that the motive behind the plot was due to the the hostility the students had for Rao after Dalit research scholar Rohith Vemula committed suicide in 2016. The Maoist party thought Rao's assassination would lead to recruitment.
According to Deccan Chronicle, the accused are former students of the university, and met Haribhushan in December to join the Maoist group. The report quoted Superintendent of Police Vishal Gunni as saying that their plan was to kill Rao and drop some pamphlets to spread the message of their involvement.
Police claimed that Prudviraj was arrested in the past after he was caught escorting a woman believed to be the wife of top Maoist leader Pulluri Prasada Rao alias Chandranna. He was jailed for some time and was released on bail. He was also a member of Telangana Vidyarthi Vedika, a students' body.
Mishra, who joined the university in 2013 for a post-graduate course, was a member of the Telangana Praja Front and SFI.
Both the accused were produced before a court, which sent them to judicial custody.
Following a few incidents at the university, Rao has been provided with one plus one security, Deccan Chronicle further reported.
Vemula committed suicide in his hostel room of Hyderabad University on 17 January, 2016, which led to nation-wide protests and a call to end atrocities against Dalits.
The university students had demanded the arrest of Rao, the then HRD minister Smriti Irani and former minister Bandaru Dattatrey for abetment of suicide.
With input from agencies
Photos
Japan's Fumio Kishida emphasised India's importance for a free Indo-Pacific region during his talks with Prime Minister Narendra Modi. The Japanese prime minister is on his second visit to the country where the two sides will also talk about the G20 and G7 summits
Football
Locked 0-0 in the first leg, the reverse fixture also saw a goalless stalemate till 120 minutes of play, including regulation and extra time.
Football
Neither Hyderabad FC or ATK Mohun Bagan could find a goal to nick the advantage ahead of the second leg in Kolkata on Monday.